DXC Technology Continues to Drive Innovation in the Insurance Industry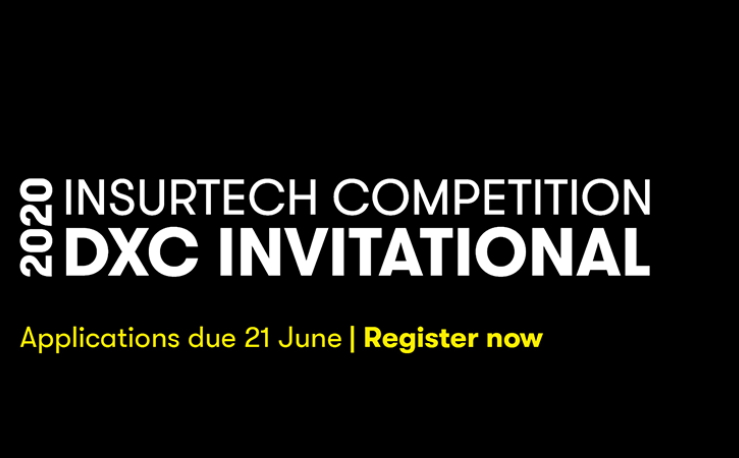 DXC Technology (NYSE: DXC), the world's leading independent, end-to-end IT services company, today announced the launch of a virtual edition of the DXC Invitational event in Australia, expanding upon the annual global competition aimed at bringing the latest innovations to the insurance industry.
With the competition now in its third year, DXC continues to support the insurtech ecosystem and to bridge new companies and those already established in the industry. Since the competition was launched, DXC has collaborated with several Australian insurtech firms, including Mapcite, GUROOS, Daisee, Springday, 1WordFlow and Perx Health. DXC has been able to offer these organisations the opportunity to work with its teams globally and access new opportunities and markets.
"This is a challenging time, which allows us to identify and utilise new technologies in Australia that can assist people and insurers faced with unprecedented circumstances," said Dr Michael Neary, general manager, Insurance, DXC Australia and New Zealand. "Insurtech firms who have a technology that improves mental health and wellbeing, enriches the industry, challenges the status quo or improves the experience for insurance consumers should be participating in DXC Invitational."


The DXC Invitational competition is open to scale-ups, new companies with existing and market-ready products or solutions relevant to the insurance industry. In particular, DXC is keen to discover solutions that improve customer experience, increase efficiency and support compliance across the distribution value chain and life cycle of a policy, including prevention and claims management. While not a pre-requisite, DXC is also seeking solutions that can integrate with its digital insurance platform.
"It is impressive to see DXC's contribution to supporting insurtech innovation," said Insurtech Australia CEO Rita Yates. "DXC launched its Invitational competition in Australia in 2018, and now in 2020, it is encouraging to see that the competition has become global. DXC Invitational is a great opportunity for the insurtech community to engage with large enterprise and fosters opportunities between the two. This initiative demonstrates that DXC is committed to supporting both the insurance industry and insurtech community, to hopefully help change the way in which customers are serviced and the landscape of insurance into the future."
According to Neary, insurtech brings fresh thinking and new approaches to the market. "DXC will continue to drive this innovation to enrich the insurance industry," he said. "DXC Invitational provides a perfect platform to identify startups with market-ready innovative solutions that can be integrated with DXC's offerings or used directly by our clients."
Startups and scale-ups can find details about the DXC Invitational and apply online.
About DXC Technology
DXC Technology (NYSE: DXC) helps global companies run their mission critical systems and operations while modernising IT, optimising data architectures, and ensuring security and scalability across public, private and hybrid clouds. With decades of driving innovation, the world's largest companies trust DXC to deploy our enterprise technology stack to deliver new levels of performance, competitiveness, and customer experiences. Learn more about the DXC story and our focus on people, customers and operational execution at www.dxc.technology.