The creation journey of PEACHY AS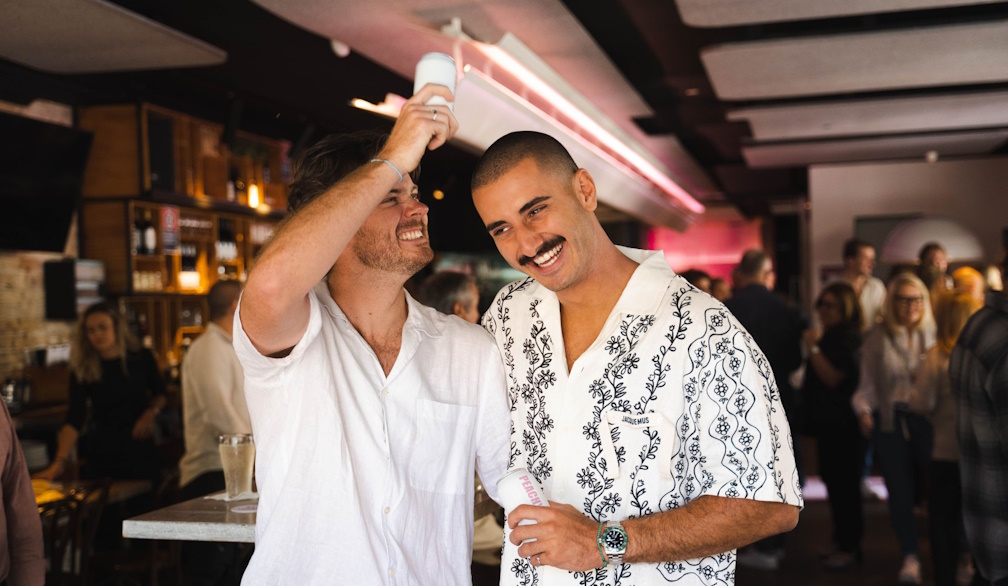 The launch of PEACHY AS
In a world where innovation is key, best mates George Dovellos and Rory Kennedy, both 23-year-old Sydney siders, have joined forces to create "PEACHY AS" – a 98% sugar free alcoholic peach flavoured seltzer.
Crafted with passion and innovation by two dynamic Gen Z entrepreneurs and brewed in the heart of Sydney, PEACHY AS offers consumers a taste of pure refreshment, combined with a splash of cheeky, youthful energy.
Their journey began with a shared love for refreshing beverages and a desire to offer an exceptional product to consumers seeking something peachy.
George Dovellos, Co-Founder and Operational Director of Peachy Drinks said: "We wanted to create a drink that embodies the spirit of our generation – one that is bold, refreshing, and unapologetically authentic. PEACHY AS is all about celebrating life's moments with its exceptional taste and clean, crisp finish.
"Having spent the last four years as a manager of a Sydney pub, I have been surrounded by the vibrant tapestry of life, the laughter, the celebrations, and the positive ways beverages can bring people together. That is why I was so passionate about creating a drink that embodies the spirit of light heartedness.
"We have put a great deal of effort into perfecting the balance of peach flavour and alcohol, resulting in a drink that truly is Peachy As."
Rory Kennedy, Co-Founder and Creative Director of Peachy Drinks continues, "The journey of us creating PEACHY AS is a testament to the spirit of innovation and determination that defines our generation. We have tried to combine our unique perspectives to bring a product to the market that encapsulates the Gen Z ethos - fun, happy and free."
"I have always had a keen eye on branding, design and marketing since from a young age. Running my own social media marketing business has given me modern experience in a fast-paced industry.
"PEACHY AS is such an exciting and fresh brand that it was only natural that George and I brought it to life in 2023."
Peachy As is available on tap at The London 1875 in Paddington and the Phoenix Woollahra for immediate consumption.
For more information, visit https://www.peachydrinks.com/