The future of recruitment technology
Written by

The Access Group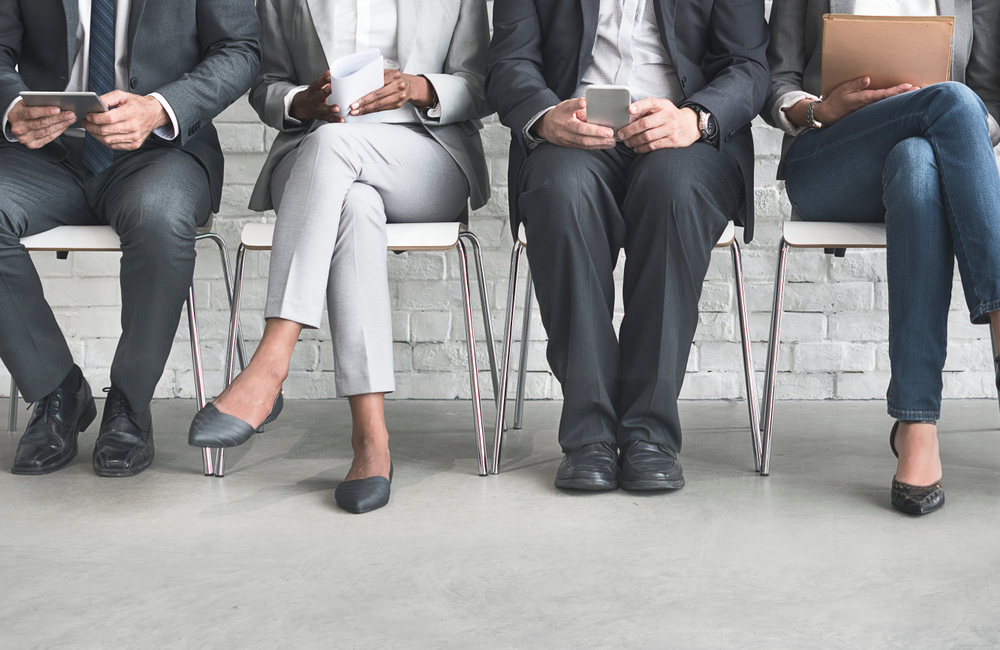 How long until you're sitting next to a robot colleague?


Worried about your job becoming obsolete because of technology? Fear not, recruitment will always need the human touch, and technology only stands to benefit both recruiters and job seekers alike.
In this article, Access Group, looks at how the industry needs to adapt to the changes being brought about by technology.
The recruitment industry is growing, and is now worth over £35 billion to the UK economy. So, the industry knows how to adapt, and manages to thrive when other parts of the UK economy are struggling. But, having said this, technology is disrupting the world of recruitment. Naturally, one focus for recruiters is to maintain growth, and to do so, they need to look ahead and understand technology's inevitable influence.
Once upon a time, recruiters had to sit at their desks looking through paper CVs, and today, it's not that different. Applications may be online and digital, but recruiters still tend to have to read batches of CVs in order to shortlist applicants.
At the moment, the recruitment sector is very much focused on cloud-based platforms that aim to centralise activity and improve efficiency. You can use software to manage your entire recruitment process from start to finish in one place. The majority of recruiters use a central recruitment client and candidate relationship database to manage assignments. Recruiters who use software spend less time on admin and more time placing candidates, or adapting to the latest industry digital trend. For many recruitment businesses, it's easy to get left behind in this digital world. We don't need to tell you how competitive, fast-moving and dynamic the industry can be.
So what is likely to happen?
Well, the obvious impact is that Artificial Intelligence (AI) will continue to disrupt industries across the globe, offering new technological opportunities for companies everywhere and putting at risk manual, labour-intensive roles. In this scenario, called the "New Economy" current jobs can be displaced and new jobs can quickly be created.
New and emerging technologies are not new, big brands and agencies are at the cutting edge of recruitment tech. For example, a couple of years ago Unilever ditched resumes in favour of AI and algorithmic matching for a portion of their graduate hiring. Using a tool, they shifted an entire segment of their university hiring away from the traditional on-campus model towards a new approach based on AI assessments. The results were significant, and to summarise…
Applications doubled over the first 90 days

Time to fill was reduced from four months to four weeks

Unilever hired its most diverse class to date

The hiring class was also much more socio-economically diverse, with many hires coming from schools they did not typically visit and recruit
The benefits are there to see… and it's likely that technologies will only get better or improve.
Even in some cases, the robots are coming! In March 2019, the very first robot to conduct unbiased job interviews was tested out by Swedish recruiters. Her name is Tengai. Measuring 41cm (16in) tall and weighing 3.5kg (7.7lbs) she's at eye level as she sits on top of a table directly across from the candidate she's about to interview. Time will tell if this really is the future, but it's not likely to replace the need to interview. However, Robot Vera is an AI service which finds candidates, conduct interviews, and screens resumes. This is the latest new way to interview, and it is said that this approach offers results that are up to 10 times faster than traditional human interaction. The firm only started two years ago but already boasts big-name clients such as PepsiCo and L'Oreal.
Hold on, will robots take my job?
When technology, AI, and robot trends like this begin to emerge, people are quick to sensationalise the potential job losses involved. But the truth is that it's highly unlikely, and even more so in recruitment.
Machines are great for helping with admin and automating processes, but they'll find it tough to sell to a candidate. They can't build relationships and they won't have the emotional judgement that is so often needed in the recruitment industry.
You should embrace AI, use video interviewing, explore the latest support platforms and more! There will be new ways to deliver efficiency and quality. With reporting and recruiting software, employee data, and social media at our fingertips, recruiters have a world of possibilities to explore. While these developments are already in full swing, 2020 will be a period of rapid development as companies devise and implement new strategies.
Such a dynamic market is likely to create situations where agencies with less agility or expertise could see their customer relationships disrupted or lost to agencies that respond better to the changes. So, in short, recruiters need to stay on top of technological advancements.
All this change, that will inevitably come, got the team at Access Group thinking about how and when the recruitment industry started, how far it has come, and what the future holds? From Ancient Egypt through to robot hiring managers, we've created a timeline that highlights recruitment tech through the years, with information and data to highlight each milestone.