Identity verification unicorn Incode launches in ANZ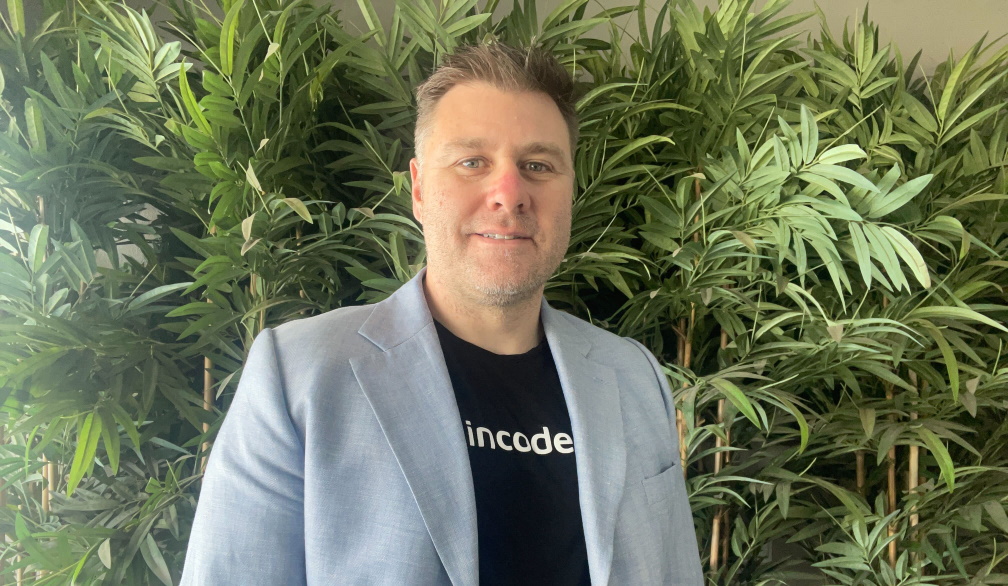 Identity verification unicorn Incode launches in ANZ to set new bar in security for consumers 
Incode has set its sights on securing marquee clients and channel partners on its journey to process 3M transactions in the next 12 months 
Incode, the leading provider of world-class identity solutions for global enterprises, today announced its expansion into Australia and New Zealand. The launch comes at a pivotal moment to help ANZ businesses shore up their security amid increased vulnerabilities and security breaches at some of Australia's most high-profile businesses. 
 
Incode is rapidly expanding globally after securing USD$220 million in funding in 2021 from investors including Softbank, General Atlantic, JP Morgan and Coinbase Ventures. Incode brings hyper-scale, automation-fueled solutions including Optical Character Recognition, data extraction, and natural language processing to fulfil the individual, business, and bank account verification needs of the world's most important companies and agencies. It is used across highly-regulated industries such as financial services and telecommunications by some of the world's largest companies including Citi, Volkswagen and Telefonica. 
 
Over the coming 12 months, Incode plans to onboard marquee enterprise customers and partners to process three million ID transactions. The company aims to grow its customer base in both Australia with a number of ASX 200 clients, as well as large multinational companies which require services in Australia and New Zealand. 
 
Incode is also set to grow its regional sales, support, technical and customer success teams significantly in 2023 to further bolster its impact and reach in the region.  
 
Incode's ambition to scale is underwritten by its commitment to regulatory compliance. The business' mission to reimagine digital trust begins with its goal to obtain a Trusted Digital Identity Framework (TDIF) focused on verifying identity and credentials to enable certification for identity information, its Document Verification Services (DVS) gateway service provider status, and access to the Department of International Affairs (DIA) as it enters the New Zealand market. 
 
Incode's expansion coincides with a recent boom in cyber attacks, with the Australian Government's Annual Cyber Threat Report revealing the average loss for local businesses increased by 14 per cent from 2021-2022 compared to the previous year. The findings also reveal fraud, online shopping, and online banking to be the top reported cyber crimes, accounting for 54 per cent of all reports. Austcyber also revealed a cyber attack targeting Australia occurs every two minutes, with experts predicting this will double by 2027.  
"The data shows that businesses are increasingly experiencing financial losses as a result of cyber attacks," says Ricardo Amper, Founder, and CEO of Incode. "What the data doesn't show is the lack of trust that follows, which can be far more devastating for a company. 2022 has shown us there is room for a new industry standard. The government committed AU$9.9 billion in its most recent budget to cyber security, which is ample resource to invest in Australia's biometric security. The investment is a good indicator that Australia, a well-known early adopter of technology, could become a global leader in security - Incode is committed to achieving that vision." 
Incode is doubling its team globally as part of its expansion and will be led in-region by two new strategic hires, Martin Lazarevic, General Manager, Australia and New Zealand (ANZ) and Ashley Hoey, Technical Director, Asia Pacific (APAC). The additions of Martin and Ashley underscore the company's commitment to growth in its key strategic markets and to accelerating the global adoption of identity solutions through its partner network. 
Ex-General Manager and Strategic Advisor at National Crime Check, Martin will lead the local sales team in cultivating new and growing existing relationships with industry leaders and partners to increase sales and the adoption of biometric tools across the market, in-line with local requirements and nuances. 
"I was immediately drawn to Incode's mission to work with like-minded businesses who truly care about the person behind the hack and I look forward to leading the business in ANZ to make the market a safe place for everyday consumers," says Martin Lazarevic, General Maager, Australia and New Zealand. "Since our launch, we have garnered significant interest from businesses owing to Incode's proven 99 per cent fraud reduction track record, which comes from adopting a no-human policy, and housing all local data within Australia's borders." 
 
While the move comes on the heels of the introduction of Incode Workflows, a new functionality that helps businesses tailor consumer experiences based on risk level, stopping fraud, increasing conversion and maximising time to revenue, Incode's solutions have also been adopted in major league sports stadiums, business onboarding and within the hospitality industry. Incode ID is pioneering a new era in biometrics, embedding facial biometrics directly into the ticket itself, removing the need for human analysts to access the data. This revolutionary approach ties together transactions across a common purchasing mechanism – facial identity – enabling attendees to swiftly enter a stadium, hotel or event center, purchase a favorite beverage in VIP areas, or gain loyalty points with a biometric profile linked to their credit card or identity.  


As adoption becomes even more widespread, Incode is poised to usher in the next generation of identity verification, for cyber security, stadium experiences and beyond.