Advice for businesses that want to adapt and future proof their workplace
Written by

Kerry Agiasotis - President, The Access Group Asia Pacific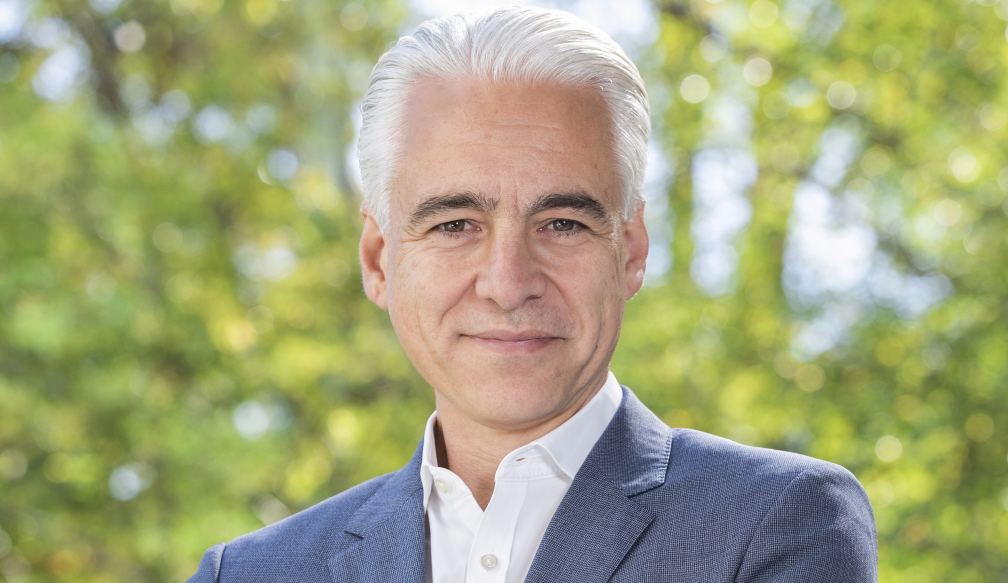 Australian employees want more than lip service
Achieving sustainable, long-term growth has long been a strategic consideration for organisations. Profits matter, but so does societal, environmental and personal well-being – and this is perhaps truer in our post-COVID world than ever before.
Many people during this time have reassessed what is truly important to them and reimagined their approach to work; and their expectations of workplaces in line with this have shifted. And what has shone through as a central theme at this time, is that a business is nothing without its biggest asset – its people.
Within the context of this - during a time of global volatility and local uncertainty - The Access Group undertook a research piece to understand exactly how much societal, environmental and personal well-being factors matter when it comes to business focus, and how well Australian organisations are performing against these. As a provider of business software solutions that deliver better ways of working, we are always seeking to understand how people work, how they want to work, and how organisations can better enable their people with the freedom to do more. Ultimately, the research sought to establish if there was a way in which organisations could better deliver on those elements in the name of profits and long-term prosperity.
The research, Powering Profits and Prosperity, was conducted in June 2022, and it uncovered a number of key factors that drive long term success – for both businesses and the people within. The research shows a nuanced picture where psychological and social factors are just as important to people as their paycheck. And in fact, in some cases these factors outweigh the economic, especially where people want to work for organisations that have a wider social impact.
So, if businesses want to adapt and future proof, they must listen to what the people are saying and asking for - and act. Lip service is no longer enough.
1. People want more than just money. While economic factors understandably remain top of employees' concerns, societal and psychological factors are also important considerations for working Australians, across every generation.
2. Organisations are not meeting expectations. There is an integrity gap between what organisations claim to be doing, and the reality of what their people are experiencing when it comes to economic, ecological, psychological and societal outcomes.
3. Autonomous organisations perform better in all areas. Working in an environment that supports greater autonomy leads to better business outcomes across customer loyalty, talent retention, community and environmental standing.
But these ideas can be a little esoteric in nature. How do businesses actually bring this to life in a real everyday sense?
The right People
People are the backbone of every business, and having a team with diverse backgrounds with a varied mix of skills and experience provides a range of technical abilities that can support and challenge each other, and combine to support and enhance the broader team and business.
High staff turnover can be costly for any business. Did you know, the cost of hiring is around two times an employee's annual salary, while the cost of onboarding is around 16%? On top of this, organisations face delayed revenue and productivity with having to hire new employees as a result of poor employee retention rates. Finding the right people, and keeping them is central to future proofing your business.
How do you do that? Listen to what your people want. We saw from the Powering Profits and Prosperity research that most employees feel unable to affect the direction and focus of their organisation. Across a range of measures, just 36% said their organisation's 'financial success and growth' was driven by all people within the business. That drops to 28% when it comes to driving their organisation's 'positive impact on the environment', 36% for 'positive impact on their people' and 37% for 'positive impact on the wider community'. Having employees who feel disempowered to make a difference is a recipe for disengagement and should be considered a warning to organisations seeking to drive better engagement.
So, what can organisations do to engage and retain their staff at a time when financial concerns are top of mind for many Australians and corporates, who are competing for the same talent, and have much deeper pockets to dig into?
Well, when it comes to what drives people to go that extra mile, it's actually not about money. We saw from the Powering Profits and Prosperity research that the majority (66%) of respondents cited a positive workplace culture and additional perks as being key to driving engagement. Evidently, a work environment that prioritises wellbeing - while also making employees feel part of something bigger - is a key factor in staff engagement.
The right Processes
Ineffective, inefficient, or out-of-date processes can mean that your team will spend additional time working around processes or on manual tasks when they could be spending their time more effectively and efficiently. Let's take a finance team for example and how that function can be future proofed for the good of the whole organisation. Here are five steps you can take to review and improve your finance processes today:
Identify and review all existing processes – catalogue all your existing processes and highlight any areas where improvements could be made, such as bottlenecks or duplication of tasks.

Process mapping – document and map out all the existing finance processes, including their interactions across departments, and then identify where improvements can be made.

Identify process technology – conduct a review of all technology that is required to support and automate your newly mapped finance processes, so that you can maximise process performance and increase the finance team's capacity.

Train your team – once your new technology and improved processes are in place, train your team in the new working practices, fully document the new processes and communicate the benefits to your team and the wider business.

Post Implementation Review – after a few weeks, review the new processes and technology. Consult your team for any feedback on the performance or any glitches that need to be resolved. Identify any improvements that can be implemented in the next iteration.
By taking the time to identify and resolve system and process inefficiencies, you can greatly improve the performance of your finance team. You'll remove bottlenecks and out-of-date practices, and free up your team to provide more value to the wider business.
The right Platforms
Future proofing your business should be a key concern for any leader, and in the technological age, having the right tools underpins this in every way. Over time and as your business grows and expands, you'll likely notice your original software struggling to keep up. This issue is magnified if data is held in separate spreadsheets and systems - there is no single source of truth for your teams to operate from; information must be transferred between systems, which leaves you open to human error; and work is often duplicated, which is a recipe for inefficiency and an unhappy workforce.
Platform factors include taking a more comprehensive view of technology and how it can benefit your teams, including enabling connected data. Whilst it's clear that technology can make business more efficient, integrated, accurate and strategic – it is important to ensure that solutions are chosen for the right reasons, rather than simply opting for tech for its own sake. Modern software tools can (and do) make life easier for everyone in a variety of ways, and it makes sense to periodically review what is in place and check that it is delivering the expected benefits.
So what's the upshot?
According to this research, most people say organisations should emphasise factors other than growth. Less than half of respondents (44%) strongly agreed that financial success and growth should exist in, or form part of, an organisation's purpose. More people want to see organisations prioritise a positive impact on its people and their experience (56%) and a positive impact on the wider community (53%).
Of course, without revenue, it's impossible to offer job security or rewarding work, invest in communities or raise living standards. Yet is the purpose of generating revenue simply to make more, or to do good while doing well? Organisations need to remember why they exist, ensure that they remain true to their purpose, and listen to their people; because when asked, most want profits and long-term prosperity.