AirRobe and THE ICONIC Celebrate A Sustainable Milestone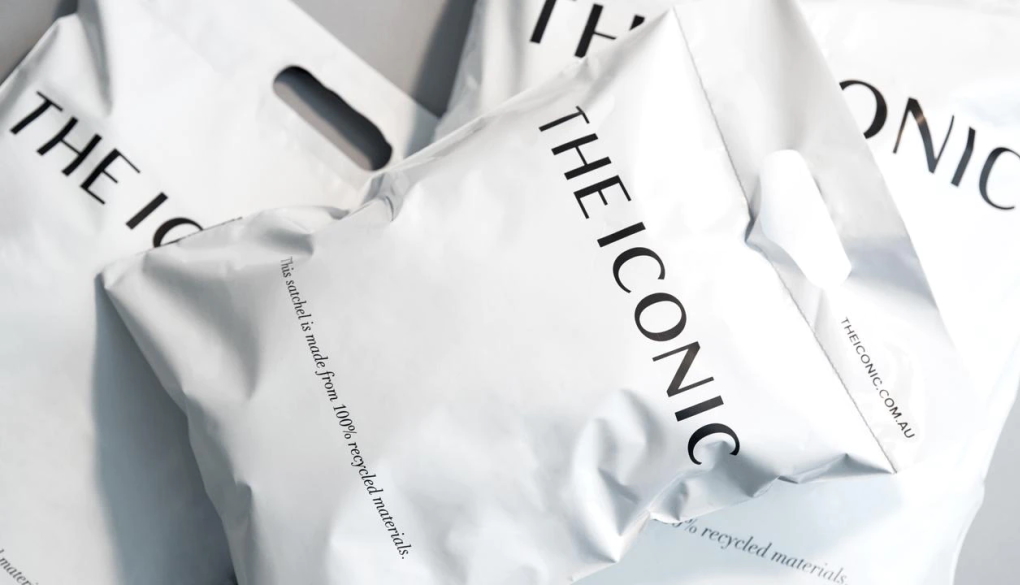 AirRobe and THE ICONIC have unveiled a market-first feature that allows customers to add past orders made on THE ICONIC to their AirRobe Circular Wardrobe™ in one click.  The new 'add past orders' feature builds on THE ICONIC's existing partnership with AirRobe, and seamlessly offers customers further opportunity to easily extend the life of their clothes. 
Previously, customers could add new purchases while shopping on THE ICONIC to their AirRobe account with an option upon check-out. The latest development will allow all previously purchased eligible fashion items to be added to AirRobe, where customers can easily resell, rent or recycle their pre-loved purchases. 
The ongoing partnership between AirRobe and THE ICONIC aims to help reduce clothing waste across Australia and New Zealand, and contribute to a resilient and thriving fashion industry. 
Beth Glancey, General Manager of AirRobe said, "Our market-first partnership with THE ICONIC goes to the heart of what conscious consumers are demanding – easy, more sustainable fashion. At AirRobe we believe in making re-commerce as easy as possible. We are on a mission to scale the adoption of circularity through our one-click technology for customers, at the point of purchase. Enabling customers to add their past orders from THE ICONIC to AirRobe, is just another step towards creating a sustainable circular fashion industry. We couldn't be prouder to launch with THE ICONIC and deliver their customers a more connected and conscious experience than ever."
Gayle Burchell, Chief Commercial and Sustainability Officer of THE ICONIC said, "As Australia and New Zealand's leading fashion and lifestyle platform, our social and environmental responsibility is at the core of everything we do. The integration of past orders is a proud milestone in our partnership with AirRobe, offering our customers the ability to seamlessly participate in the circular fashion economy. With the click of a button, customers can prolong the life-cycle of their purchases and help reduce fashion waste, whilst making their wardrobe work for them. It's an exciting moment for our sustainability journey and further cements our vision to bring on the future of shopping."
Since 2021, AirRobe's circular fashion platform has helped save over $13 million worth of clothes from landfill, the equivalent of saving approximately four million kilos of CO2 emissions and 19 million litres of water from the new textile production process. These achievements significantly contribute to AirRobe's Earth Day pledge to divert one million items from landfill by 2023. 
The 'add past orders' feature is now available to THE ICONIC customers across Australia and New Zealand. THE ICONIC customers can find this option under their Account menu, by selecting 'Re-sell items' or via the 'Re-sell item/s' button within each eligible past order. See below customer step-by-step guide and screenshots. 
Customer Step-by-step guide:
Login into your account on

 

THE ICONIC
Navigate to the Re-sell section where you'll find all eligible fashion products you have shopped with THE ICONIC since you first signed up.
Select the items you're ready to add to AirRobe and they will pull through to your AirRobe Circular Wardrobe.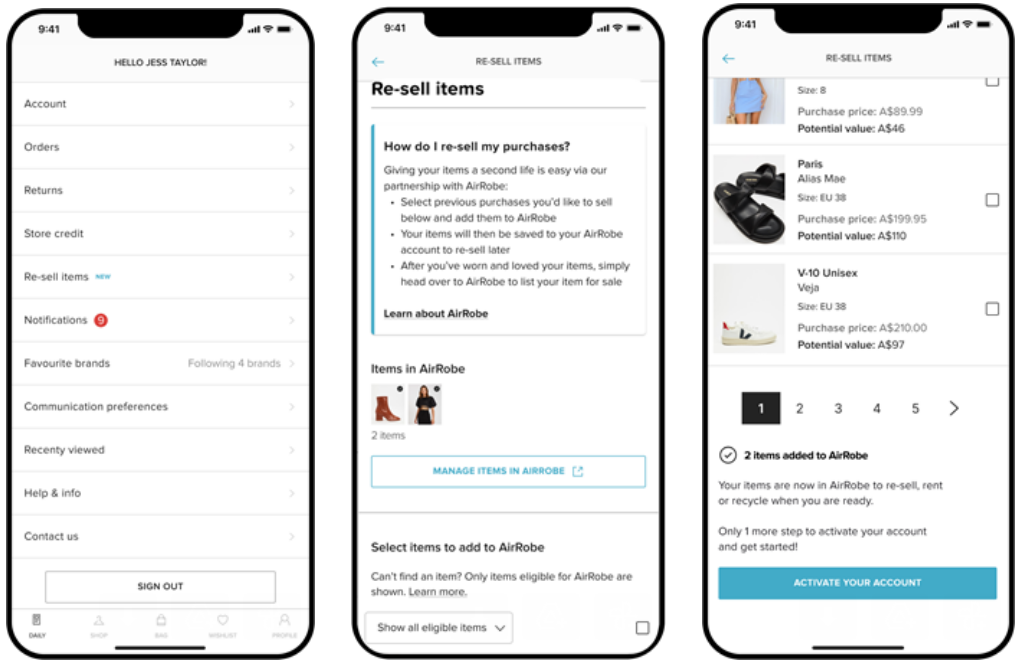 About AirRobe
AirRobe is a world-first technology solution that partners with brands, connecting them and their customers to the conscious circular fashion economy – in one click. Future reselling, renting, and recycling of shoppers' wardrobes is made seamless at the point of purchase, where 'Adding to AirRobe' saves all purchased item's details to the customer's Circular Wardrobe™. So, once a shopper has worn and loved an item, they can repurpose on the AirRobe pre-loved designer marketplace – in seconds. For brands, AirRobe's end-to-end product delivers against both sustainability and key business metrics concurrently. Visit airrobe.com to find out more.
About THE ICONIC
THE ICONIC is Australia and New Zealand's leading fashion and lifestyle platform. Since 2011, it has defined the future of retail by creating a seamless and inspiring shopping experience for its customers. THE ICONIC boasts fast delivery across Australia and New Zealand, with free shipping over $50 and free returns for 30 days. THE ICONIC is Australia and New Zealand's most downloaded fashion app with over 5m downloads to date. THE ICONIC has thousands of international and local brands and products across Fashion, Sport, Beauty, Home, Kids, Toys, and Considered, with hundreds of new products curated on-site daily. A proud member of Global Fashion Group, the world's leader in online fashion for growth markets, THE ICONIC is focused on bringing on the future of shopping in Australia and New Zealand. For more information, please visit http://www.theiconic.com.au