Expert shares 7 fool-proof ways households can save money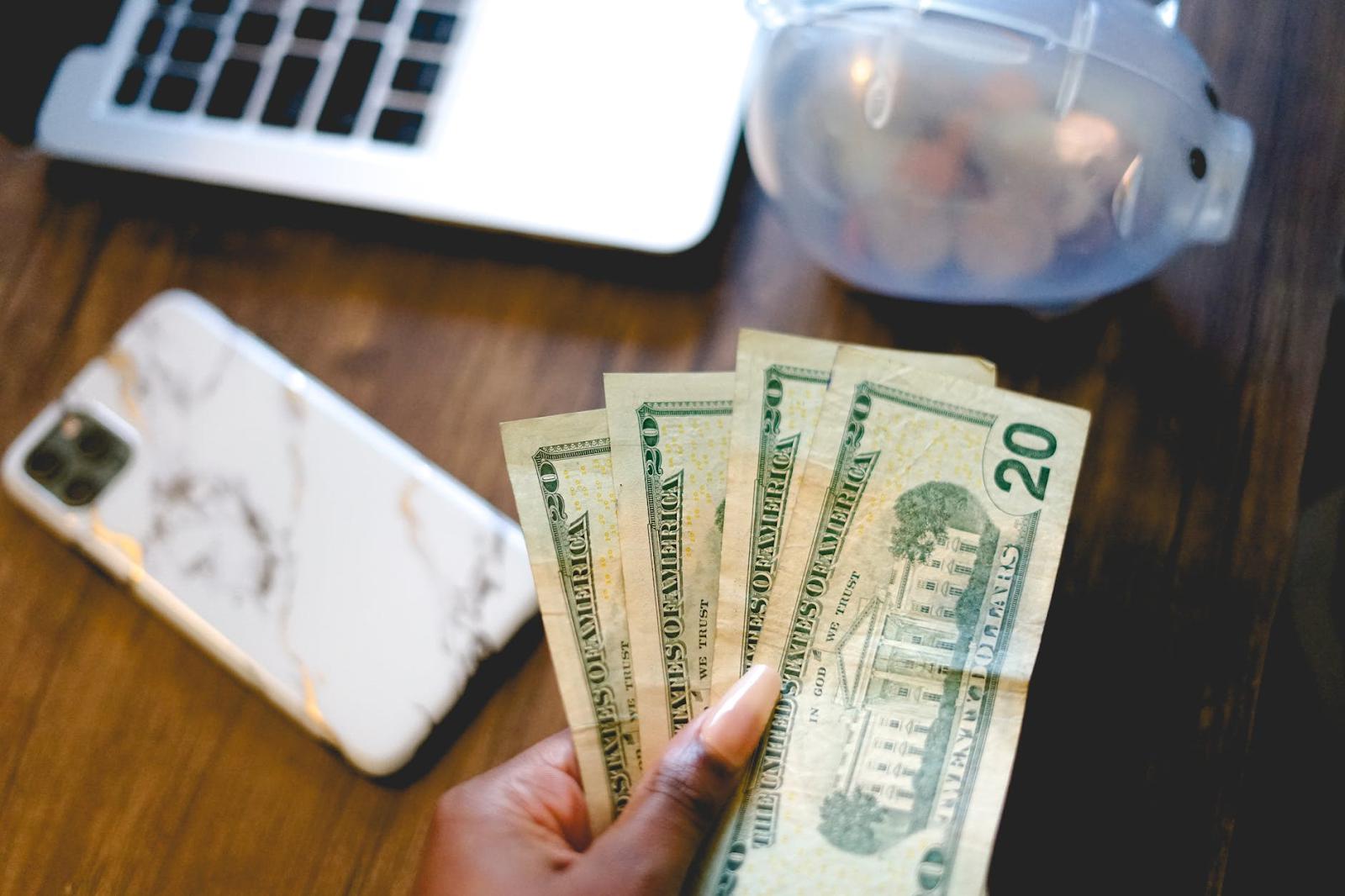 If you're bank account isn't looking as good as it used to, you are not alone. Data shows the increasingly high cost of living and ongoing economic impacts of the Covid-19 pandemic has meant almost half of Aussies haven't been able to save money in 2022 and are just living to make ends meet[2]. The cost of living is continuing to rise, and Aussies are feeling increased financial pressure in all elements of life from groceries to fuel to interest rates. At more than $10 a lettuce, it's unlikely san choy bow will be on the menu at family dinner tables any time soon. 
Although the road to economic recovery has been relatively strong in Australia this year, with household spending increasing by 7.6 per cent from January to April[3], major Australian banks are already starting to see a slowdown in credit and debit spending. Higher prices for goods and services and increased interest rates have seen a drop in expenditure on recreation, clothing, household furniture, and eating and drinking[4]. 
One company that knows the importance of saving every cent in the current economic climate is global comparison website Money Transfer Comparison (moneytransfercomparison.com/Australia). The platform has helped thousands of consumers and businesses worldwide save money by finding the best exchange rate across 60 global money transfer companies. 
Money Transfer Comparison has offered 7 little known ways to help you save money as inflation and rates continue to rise.
Balance transfers and debt consolidation.

 

An immediate way to take pressure off your credit card debt is through a balance transfer credit card. Many major banks offer balance transfers with zero interest introductory periods. NAB

[5]

 

and St George

[6]

 

offer cards with zero interest for 32 months – that's almost 3 years interest free. Debt consolidation loans are useful when you have lost of control of debts across multiple credit lines, and are available for borrowers with good or bad credit. A consolidation loan allows you to mentally keep track of your finances better with just one simple consolidated monthly payment to take care of, and comes with the added benefit of fees on a single loan product rather than multiple credit card or loan fees.   
Cancel unused subscriptions.

 

You may be unknowingly paying each month for subscriptions you no longer use, are not getting value from, or didn't think were continuing. These could include smartphone apps, media subscriptions, streaming services or technology subscriptions. Many people sign up to free monthly trials and simply forget to cancel them when the free trial ends. Review your bank statements for any unusual debits. A little hack is to go into settings of your smartphone and check the subscriptions section to see if you are paying for any apps that you don't need.


Compare utilities plans and insurance premiums.

 

We often become complacent with our energy plans, phone plans and personal insurance policies, and don't realise there are often better deals out there. For instance, most energy contracts are 12 months, so at around 10 months, it is wise to shop around and look at other providers who might be able to do a better deal. You can even use this as leverage to ask your existing provider if they can do a better deal. It costs nothing to do the same with your phone contract close just before it expires, as well as your car, home, and health insurances.


Look for childcare savings.

 

The average family pays around $105 for a 10-hour day of childcare in Australia. The government provides subsidies of 20-85 per cent (depending on household income), putting around 70 per cent of families out of pocket by around 5 dollars per hour – or $50 dollars per day or $250 dollars per week – per child

[7]

. There are many little known and forgotten way to help save on childcare costs. Compare fees across centres using a comparison site to ensure you are getting the best deal. Looking at whether it is cheaper to send your child to care closer to home rather than work, as childcare in the suburbs is often more affordable.


Cut costs on money transfers.

 

Money Transfer Comparison's own research found that

 

46 per cent of Aussies

 

plan to financially support their families overseas in the next year. However 33 per cent of individuals will send money through their banks, which are

 

one of the least cost-effective options, as they charge upwards of $10 per transfer. Some charge $20.

 

(The study can be found here:

 

moneytransfercomparison.com/australia-info/australia-survey.html).

 

Money transfer services, on the other hand, charge much lower – and sometimes zero – fees.

 

Understanding currency and exchange rates in the current volatile global economy will also help to save costs when transferring money overseas. 
Take advantage of high interest savings and term deposit accounts.

 

While the RBA's increased interest rates are a detriment to borrowing households, those with cash savings will be able to start earning better interest potentially. Many banks are yet to make any changes to their savings accounts in line with the recent and ongoing interest rate increases, however announcements have been made for term deposit accounts. Westpac, ANZ, NAB and Bank of Queensland all offer term deposit accounts over 2.25 per cent

[8]

. Many banks still offer regular savings accounts with relatively high interest, including Citibank's Online Saver Account which offers 2.10 per cent interest for the first four months, then an ongoing variable rate of 1.10 per cent.

[9]

 
Change the way you pay your bills to save on fees and charges.

 

Money Transfer Comparison's own research

 

found out that 76 per cent of Aussies are conscious of fees on payments when paying their bills and are starting to make savings in this area. More than half (54 per cent) of respondents in the survey plan to

 

reduce credit card surcharges by paying more bills through BPAY, PayPal or direct electronic transfer. Around a quarter (27 per cent) will actively reduce missed payment fees by setting up automatic direct debits from their bank account for some regular payments.

 

(The study can be found here:

 

moneytransfercomparison.com/australia-info/payment-saving-money.html). 
About Money Transfer Comparison
Money Transfer Comparison (moneytransfercomparison.com/Australia) is a global comparison website helping Australian businesses and individuals find the best rate in international money transfers to and from Australia. Money Transfer Comparison provides access to wholesale exchange rates across 14 money transfer companies, in a safe and secure way. Since 2014, tens of thousands of consumers and businesses worldwide have used Money Transfer Comparison to source international money transfers across more than 200 currencies. For more information, visit moneytransfercomparison.com/Australia  
Advice Disclaimer
This article is intended to provide general information only, and not financial advice. Before acting on any information in this article, you should consider your individual and business circumstances, and seek independent and professional legal, financial, taxation or other advice to help you determine whether these actions are appropriate for your needs. 
[1] Rate City. ratecity.com.au/savings-accounts/news/almost-half-aussies-haven-t-able-save-2022
[2] Rate City. ratecity.com.au/savings-accounts/news/almost-half-aussies-haven-t-able-save-2022
[3] Australian Bureau of Statistics. abs.gov.au/statistics/economy/finance/monthly-household-spending-indicator/latest-release
[4] Commonwealth Bank Australia. commbank.com.au/articles/newsroom/2022/06/CommBank-HSI-June-2022.html
[5] NAB. nab.com.au/personal/credit-cards/offers/low-rate?cid=sem:p66896625207&psk=balance%20transfer%20nab&psc=71700000081262636&psea=700000001488097&psm=p&psn=g&psd=c&psa=&&gclsrc=aw.ds&gclid=Cj0KCQjwntCVBhDdARIsAMEwACmCqvn7zVm48bPkMeomifMYxwgdYuXtRiLjgKTSJBF5bFAxEArERPgaAgytEALw_wcB
[6] St George. stgeorge.com.au/personal/credit-cards/low-rate?cid=sc:cc:H1-BAU_1910:sem::sem=H1-BAU_1910_interest%20free%20balance%20transfer_e&gclsrc=aw.ds&gclid=Cj0KCQjwntCVBhDdARIsAMEwACnx09MP6gbQGgqTJ_INm3nkqm3M7Vlf2Bsq2Vfy36zQireOcMKwQggaAmrgEALw_wcB
[7] Grattan Institute. grattan.edu.au/news/high-childcare-costs-continue-to-bite/
[8] Mozo. mozo.com.au/savings-accounts/articles/which-banks-have-increased-savings-accounts-interest-rates
[9] Citibank. www1.citibank.com.au/deposits/savings-accounts/citi-online-saver?cid=AFF-Mozo-COS-RET072021