Royal Wolf's award-winning Wolf Lock now certified for transport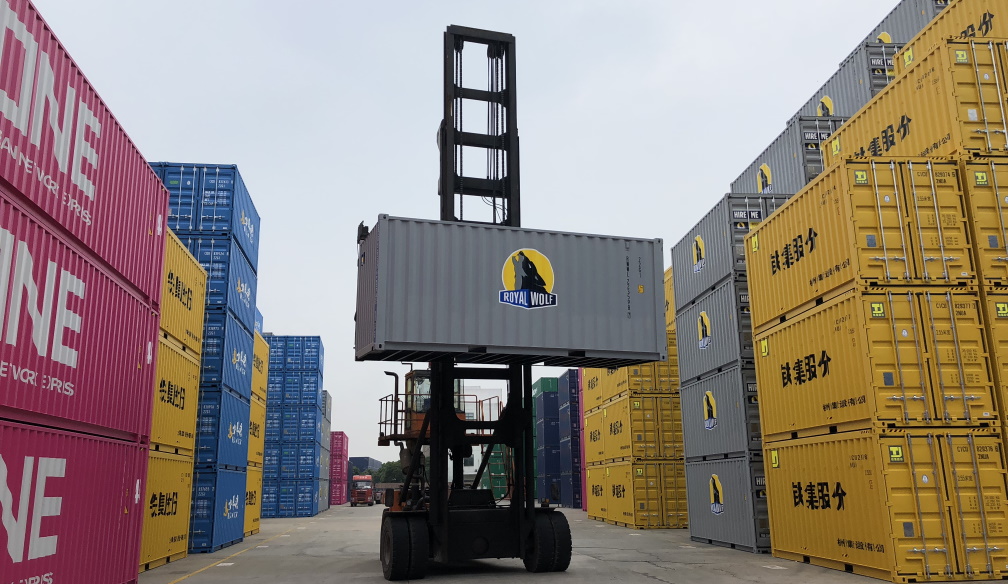 National shipping container company Royal Wolf has released a third edition of its award-winning Wolf Lock safety container for rail transport.
Since its initial launch in 2018, Royal Wolf has evolved the design of the innovative safety container to broaden its use for cargo transport across rail, road and sea, in addition to portable storage, in a major boost for customers.
The new Wolf Lock has been CSC certified by the classification society Lloyd's Register, achieving safety approval in accordance with ISO 1496-1.
It has been developed and designed with additional strengthening to comply with certification regulations recognised by transport authorities in Australia and New Zealand as suitable for carrying cargo.
"There are no limitations on what can be transported in the Wolf Lock. The capacity, door strength and ability to withstand rack and stacking load means it can handle heavy duty loads," says Dale Garson, Royal Wolf General Manager of Engineering
"The Wolf Lock can be placed on rail cars and on the back of semi trailers as a container or in marine stacks as a shipping container."
Creation and design by Royal Wolf's in-house engineering design team, with input from the largest rail network provider, Pacific National, has ensured all aspects of compliance meet obligations. The new Wolf Lock boasts an exterior locking mechanism in addition to the original interior lock.
"We've added visual identification to the Wolf Lock to confirm it is locked, and added a secondary mechanism with a rotating securing device that also indicates the container is locked, as per compliance guidelines," Dale says. 
"This will allow rail compliance inspectors to walk past the container and verify it's locked."
The new Wolf Lock also boasts the same award-winning safety features of the original, including replacing the primary container door bars with an easy-to-use locking handle, which can be opened single-handed, with the ability to open the door from the inside when the door is locked.
The new Wolf Lock will offer customers more flexibility, with the ability to use the Wolf Lock container for both stationary storage and cargo.
"It provides a wider market for customers to use the Wolf Lock for multiple services, whether it's for stationary storage, for transport or a combination of both. The customer now has a safety container that can be used for all their purposes," Dale says.
"It also gives peace of mind that when the Wolf Lock is in static storage it's safe, when they're moving it it's safe to move, and when they put it down again it's safe for personnel at unload and load situations."
The new Wolf Lock is available for hire now. 
New Wolf Lock features:
Safe for all forms of transport on road, rail and sea

Visual locking identifier located on exterior for simple verification of secured state

External rotating locking device

Personal safety for loading and unloading container, ensuring the user can't be locked inside

Safety signage when lock is not engaged 
Additional features:
Secure and weathertight space for storage and transport

Single-handed opening catering for people of all strengths and shapes

Ability to open the door to escape from the inside when container is locked

Simple and easy to use