FIVE reasons why you should set up an instant office instead of a fixed lease
Written by

Tess Sanders Lazarus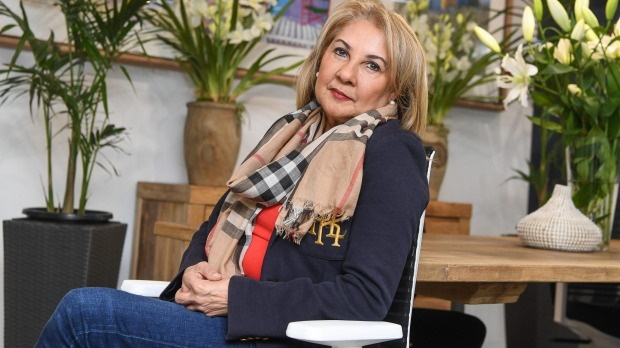 Australia is now on the cusp of very volatile economic period. As the world tries to pick up the pieces after two years of global lockdowns and constant setbacks, we continue to face the aftermath of COVID on many levels.
According to Jenny Folley, in the current economic climate, businesses should be weary of being caught up in a long term lease for an expensive office that's hard to break.
Jenny Folley is the founder and CEO of @WORKSPACES, Australia's leading premium brand of coworking and private office spaces with offices across the country and overseas.
"One of the key things that we have learnt during the past two years is that change can happen very quickly. This is why instant offices are becoming so popular. An instant office is one that is set up in an office hub environment. They are commonly known as private offices," Folley explained.
"Private offices, like coworking spaces, are located in workplace hubs such as @WORKSPACES. They are flexible workspaces with access to a range of high quality cutting edge office services including managed reception areas and communal facilities.
"There are many advantages of this type of office arrangement, so if you are looking to set up a new office or your business is looking to implement cost effective changes, private offices are definitely something you should explore."
Folley explains the benefts of private offices versus expensive fixed term leases.
Cheaper, easier, more attractive and lower risk
"Moving your business to a shared working space can really help bring down your costs. There are no huge long term complicated lock in contracts that bind you and no fitout costs to deal with," Folley said.
"Simply move in and start working. Everything will be already set up and connected. The savings you make could be easily used in other aspects of the business.
"You will find that all our workspaces are not only professional but also stylish and comfortable. The health and happiness of workers plays a big part in their job satisfaction. All our office spaces are located at convenient places that are easily accessible for commuters. We also have a good range of lifestyle facilities. Our offices are always located near shopping centres and parks so that workers never feel like they've been short-changed on their quality of life. Everything they need is conveniently located nearby."
More flexible and scalable
"One of the greatest perks of instant offices is the flexibility they offer," Folley said.
"If your business is booming and it's time to expand and bring on board more people, you can grow your team easily with instant offices by increasing your office real estate," Folley said.
"It doesn't matter whether you're just wanting one extra desk space or ten. The flexibility that instant offices offer is unbeatable when compared with a fixed term lease agreement.
"With shared office hubs, you have the ability to increase or decrease as much or as little as you need to. Many businesses are recovering from COVID and are looking for affordable ways to expand without taking on too much risk. Coworking spaces are absolutely the way to go."
Use of shared resources
"Workplace hubs always come with a good range of shared amenities including fully equipped kitchens, coffee makers, meeting and conference rooms, quiet rooms for telephone calls and breakout areas for catchups and informal gatherings," Folley added.
"All of these facilities are included in the cost of private offices so there are no nasty hidden fees.
"We also offer a secure access control system, so that workers can enter and exit buildings safely and securely. Finally, we also provide reception services, phone, internet and printing services."
Business support services
"Running your business from a shared business hub like @WORKSPACES means that you can simply walk in and get to work," Folley emphasised.
"All the business support services that are a necessary part of running a business are taken care of. You will have access to receptionist and mail handling services, high speed WiFi connection, printing services including printers, scanners and copiers, and a good range of digital assets such as audio visual equipment in meeting rooms for presentations, meetings and conferences.
"You have convenient access to everything you need, without the hassle of being responsible for the maintenance and upkeep of it."
Networking opportunities
"Shared offices and coworking spaces present a truly unique opportunity for professional networking. Regardless of the nature of your work, a coworking space is a great place for business networking and sharing opportunities, in a way that having a traditional office could never present to you," Folley said.
"Every worker adds different value to the network with their own unique professional experience and expertise. The opportunity to make worthwhile professional connections is truly priceless. Each brain has something new to offer.
"We find that businesses across our hubs do business together, which is a great outcome for everyone."
Flexibility is the key in the post-pandemic recovery
"In a highly changeable world, what businesses need the most is flexibility. Instant offices provide the flexibility that businesses need by offering more manageable bite-sized options, with the opportunity to upsize or downsize as needed," Folley said.
"In the meanwhile, these offices still provide a full range of top quality business related services, thereby providing you all the support that your business needs to run. If your business is looking to implement some changes in this period of recovery, I'd definitely recommend exploring the opportunities you may find with shared office hubs."
@WORKSPACES is Australia's premier provider of executive office spaces. Conveniently set in premium locations with high accessibility, these offices are equipped with state of the art facilities and amenities, to take care of all your business needs. @WORKSPACES has nine locations across Australia, in Sydney, Melbourne, Brisbane and the Gold Coast.