The Beginner's Guide to Salesforce: Everything You Need to Know and More
Written by

NewsServices.com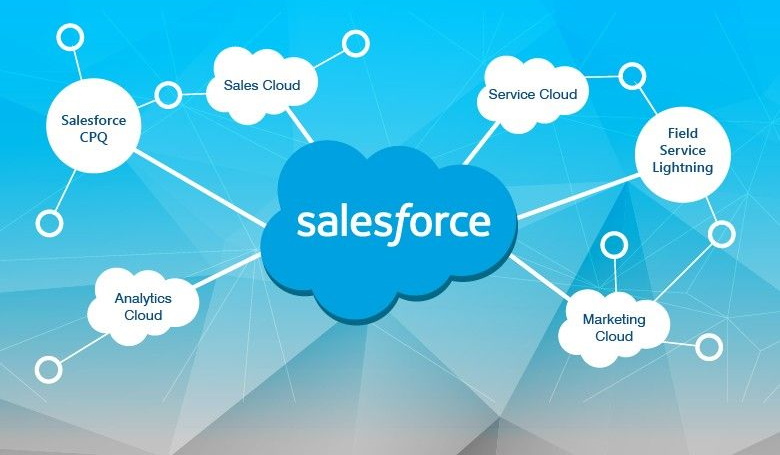 With the significant advances in technology, businesses are tasked with finding the most efficient, cost-effective tools to best serve their customers. A structured, cloud-based network that is easy to navigate and can be accessed from anywhere has quickly become a prerequisite for successful businesses.
The concern of vast data migration may cause some hesitation. Still, with companies like Hightouch enabling the departure of data from Snowflake to Salesforce with such ease, they empower businesses everywhere to gain better insight into their customer base. Bring all your data over and into the hands of your sales and customer service teams. 
To fully understand all the advantages Salesforce can offer your business, customers, and employees, we must first know what Salesforce is used for. Before I get into the benefits and core features, let me give you the breakdown of what Salesforce is – in a nutshell.
Salesforce in a Nutshell
Salesforce is an excellent tool for customer relationship management. Its primary role is as a CRM system as it collects and manages client data. It is vital for businesses to have a single database where accounts and files can be managed and maintained. Salesforce is a platform as a service located in the cloud and can quickly and efficiently be accessed from anywhere.
Salesforce is used for sales, marketing, business services, and analytics. Generally speaking, Salesforce is known for being faster, easier, and more efficient than any other CRM available. It can also be scaled to the size of your business and grow along with you. It is very affordable and can be used for startups and large corporations. Salesforce even integrates with Microsoft Outlook Gmail along with your calendar giving important information one home. 
What are the benefits of Salesforce?
Implementing a sound customer relationship management system will facilitate these three crucial objectives every business owner should strive to achieve.
1) Improve customer service. By improving your customer service, you are increasing the chance of customer loyalty. A happy customer is a returning customer. Word of mouth is not only one of the most common marketing tools out there, but it is most certainly the most cost-effective.
2) Expand your customer base by enhancing your sales and support methods. Think of how Salesforce will improve your customer experience with personalized communication and quick responses to customer requests.
3) Improve the efficiency of your business. As important as maintaining a pleased customer, keeping a contented team is just as essential. If your staff is enabled to complete tasks in a practical, streamlined process, this dramatically boosts customer satisfaction and company morale.
What are the core features of Salesforce?
Now that we have covered the benefits of Salesforce let's get into the core features that make it such a force to be reckoned with.
Customer Engagement Tools. Keeping your customers engaged and delivering a connected experience is indispensable in reaching success.
Contact Management. Salesforce provides insight into your customer's data in history for a better understanding of their behavior and patterns.
Opportunity Tracking. It will give a timeline of your customer's buying patterns and purchasing history for you to probe, therefore enabling you to forecast potential sales.
Workflow Creation. Automation saves time and energy when it comes to your business. Customizing standard procedures and building efficient processes is also a key component.
Analytics. Allows users to work with extensive data and files using a business intelligence platform.
Task Management. Assign and prioritize tasks for yourself and users, making delegating a breeze.
Collaboration Tools. Dynamic Dashboard enables multiple users to access a dashboard, and both can view specific data simultaneously.
Can a beginner learn Salesforce?
Absolutely! Whether you are a small business getting your toes wet or a sizeable enterprise, Salesforce is a user-friendly instrument that all ranks can utilize. It is straightforward to use and can be customized to meet your business needs.
Packed with so many tools, it could feel overwhelming to some, but once you have spent the time importing your information and navigating the system, it will quickly feel like second nature. Salesforce offers free online courses to help guide you along your way.
How long will it take to learn Salesforce?
The answer to this will be different for everyone. We have different levels of technical expertise, but with the proper training and commitment, you could be sailing through Salesforce like a champ in three to four months.
If you have prior experience with other CRMs, you might be looking at two to three months, depending on your knowledge and skill level. In the big picture, a few months of implementing a system that can completely revamp the way you do business is well worth it! So roll up your sleeves and dive in cause the Salesforce waters are fine!