Decathlon's to shake-up Sport and Camping Equipment Retailing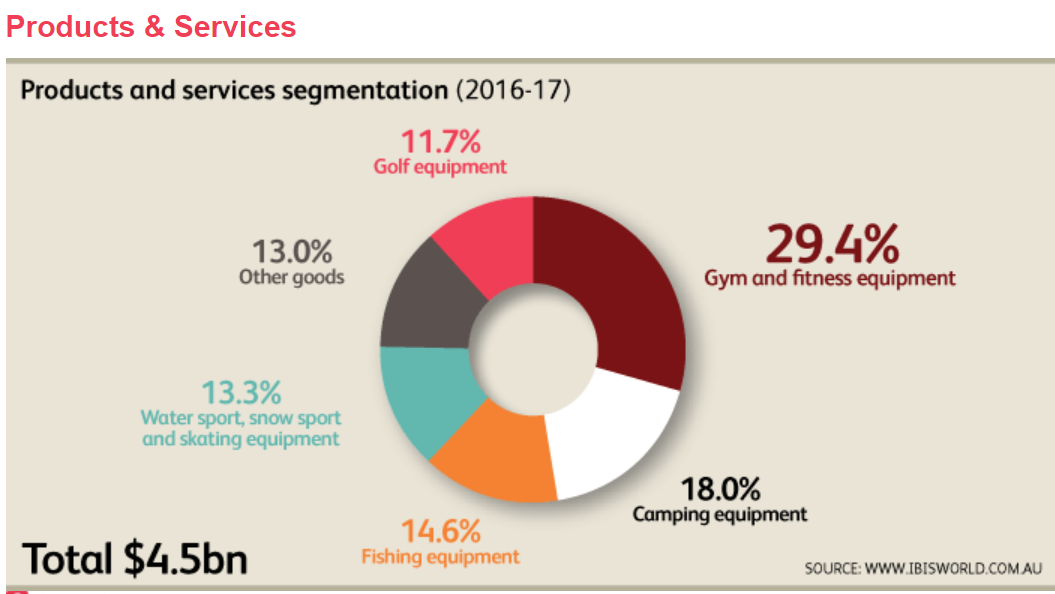 Global sporting goods retailer, Decathlon, is set to open its flagship bricks-and-mortar store in Sydney in October 2017, marking the arrival of a disruptive force in the industry, according to IBISWorld.
'Since the launch of its online platform in the Australian market in April 2016, the French retailer has already attracted substantial consumer demand, generating about $100,000 in sales each month,' said Ms Lauren Magner, IBISWorld Senior Industry Analyst.
At its headquarters in France, the company creates over 2,800 new products and 40 patents every year. Decathlon primarily focuses on selling private label products at prices that are typically 50 to 70 per cent cheaper than comparable branded goods. This model has proven successful worldwide, with the company achieving annual sales of $15 billion across 1200 stores in 30 countries, IBISWorld research revealed.
'Decathlon has plans to open up to 100 stores in Australia, at a rate of about two to five stores a year,' said Ms Magner 'The company is expected to take market share from existing major players in the sporting equipment industry, such as Rebel, Amart Sports, Kathmandu, BCF, and Rays Outdoors, and will be a major competitive force in the years ahead.'
Decathlon stores are expected to range in size between 3,000 to 4,000 square metres, double the size of Rebel and Amart Sports. IBISWorld anticipates the company will place significant pressure on these competitors, and discount department stores, such as Kmart, Target and Big W.
'Decathlon's expansive and diverse range of more than 7,000 sharply-priced products across 70 sports and leisure categories is expected to attract strong demand from value-conscious consumers that enjoy activities such as camping, hiking, cycling and snorkelling,' said Ms Magner.
The $4.5 billion sport and camping equipment retailing industry has enjoyed strong growth over the past five years, with industry revenue expanding by an annualised 2.1%, according to IBISWorld.
Camping and participation in outdoor and fitness activities have become more popular over the past five years, driving industry demand. However, demand has been somewhat constrained by negative consumer sentiment and sluggish discretionary income growth.
'Consumers have become increasingly price-conscious and will look for products that deliver the best value. Decathlon is set to benefit from this shift in consumer behaviour, due to its range of affordable goods,' said Ms Magner
'Players in the Sport and Camping Equipment Retailing and Hiking and Outdoor Equipment Stores industries are facing pressures that many other retailing industries are grappling with, including rising competition from online companies, increasingly discerning consumers and lower discretionary incomes,' concluded Ms Magner.
Revenue for the sport and camping equipment industry is set to rise by almost 2% per annum over the next five years.