Why Even a Drive-Thru Business is Encouraging Drivers to Slow Down Over the Festive Season
Written by

Warren Reynolds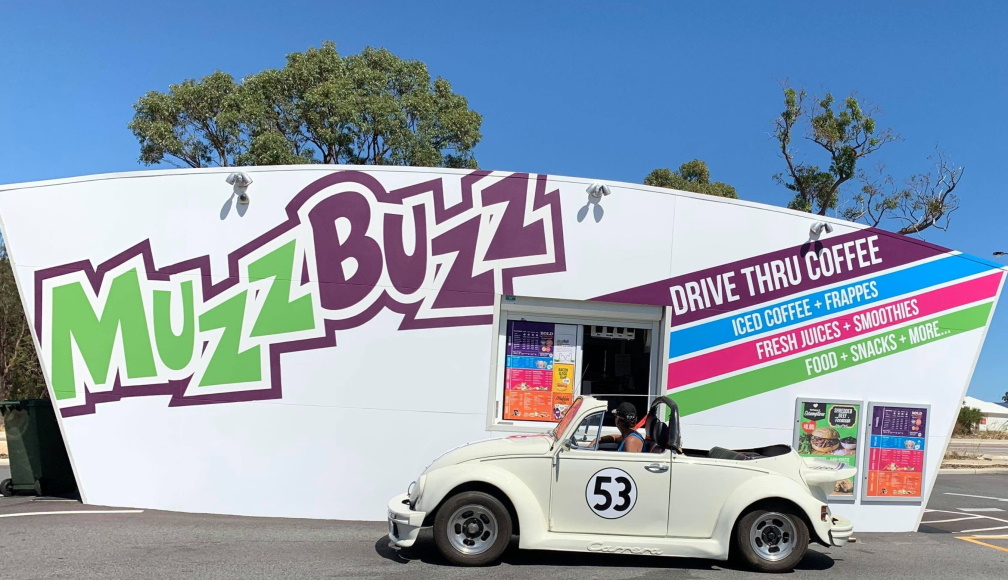 With most West Australians likely to be holidaying at home this year, we've decided to step outside our lane, and launch a road safety message of our own to help keep people safe.
The sheer size of our state means many of us are likely facing long road trips this festive season – and we're urging everyone to Slow Down, Sip and Survive.
It's a simple but important message, reminding people to slow down on the roads, take a break to enjoy some fresh air and have a coffee or a bite to eat, but most of all stay safe on the roads.
With December now upon us, and people starting to make plans for their well-earned end of year break, it's important drivers also think about when they'll take a break from behind the wheel.
I think the reminder is more important than ever, given our increasingly busy lives.
We see it first-hand in our business, our customers are trying to fit so much into their days, whether it be work, family commitments, or just constantly being on the go.
This usually ramps up over the festive period, so what we're saying is there's no need to rush, it's ok to take a moment and slow down both in life and on the roads. You'll still get to your destination.
In many ways, I have come to feel like a guardian to our customers, because we don't just deliver a service at our outlets, we build genuine relationships.
Slow Down, Sip and Survive is about continuing that care long after they've driven away, and an extension of our commitment to the WA public.
Our stores are very much part of their local communities. Our staff see the same faces almost daily – they even know their orders. We want to see those same faces head off on their holidays and return safely in the New Year.
Driver safety has actually long been a part of our culture, with a range of measures already in place to help keep customers safe within their vehicles;
Product Selection: Care is taken to ensure most products are able to be eaten easily, bite-sized where possible, or cut into smaller portions. Coffee temperatures are controlled to minimise the potential of burns, with an even cooler temperature for children's hot chocolates and babycinos.

Building design: Muzz Buzz outlets are known for their bean-shaped building, with the curves a deliberate design feature to allow for vehicle turning circles and make it easier for drivers to pull up to the service window, reducing the potential for side-swipes or bingles.

Traffic flow: Traffic flow at all outlets has also been considered, with ample space left for multiple vehicles to queue without spilling out onto main roads and thoroughfares.
Each year we see the State Government and WA Police call for drivers to take extra care and stay safe on the roads.
As a proud West Australian company we support that message, which is why we're also reminding our customers to slow down, and make sure you get to your destination safely.
Muzz Buzz staff will be encouraging customers to Slow Down, Sip and Survive throughout December and January.
Warren Reynolds is the Executive Chairman of Muzz Buzz.