Celebrating Australia's innovative, evolving and 'loved' local business community
Written by

Dave Scheine, Country Manager Australia at Podium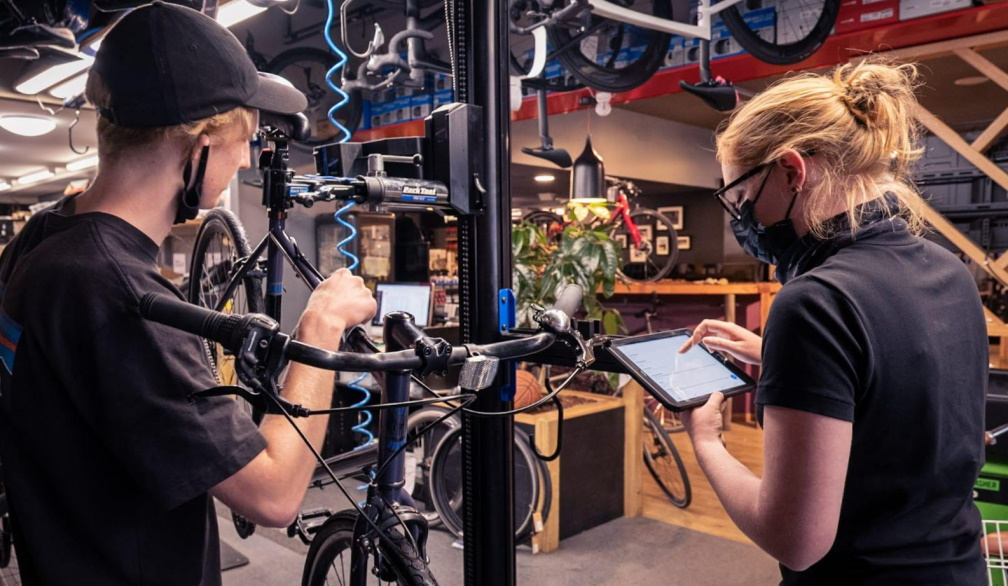 Australia is a nation famous for local businesses. From the tip of Tasmania to the top of Darwin, and from the East coast to the West, retailers and mechanics, dentists and tradies are pursuing the autonomy, flexibility, and freedom of running a local business. Their economic contribution to Australia is immense, but their social contribution is even greater. Local businesses are the glue that holds communities together; they provide essential products and services, they're a community meeting place and they're where many young Australians get their first taste of employment.
Over the last 18 months, though, our local business community has faced the most unprecedented of challenges. The pandemic closed businesses - some permanently - and threatened to disrupt the bond between businesses and their customers. However, despite that, they've innovated, adapted and continued to provide essential products and services to the customers who love them. They've shown the determination and resiliency that is inherent in local businesses and made the 'support local' sentiment in Australia stronger than ever.
But what makes a business loved, and how are today's local businesses innovating and evolving without losing their traditional community roots?
What makes a business 'loved'?
There is no one single ingredient that makes a business 'loved'. It's every moment - big and small - and an ongoing and unwavering commitment to ensure every single interaction with a customer is meaningful, memorable and convenient. To celebrate these businesses and everything they contribute to communities across Australia, Podium recently launched the inaugural 'Most Loved Local Businesses'.
After overcoming immense challenges, the campaign shines a spotlight on a handful of local businesses. They were identified from an initial list of over 3,000 businesses at the culmination of a nationwide search. In an incredibly innovative, diverse and resilient local business community, they stood out due to the undoubted and overwhelming 'love' of their customers. They are:
● The Acoustic Centre: A 25-year-old specialist acoustic store in Melbourne on a mission to help people fall in love with music, and rebuild an industry hit hard by the pandemic.
● bikeNOW: Melbourne's premier cycling destination and Specialized concept store offering consumers a total solution for all biking requirements.
● City Realty: A passionate real estate business in Adelaide with the vision of empowering its staff and making the process of purchasing or renting a property easier than ever.
● DCM Plumbing & Drainage: A local Gold Coast favourite plumbing business that has been servicing the community for over 15 years.
● North Brisbane Dental: The dentist with 'an exact hand and a warm heart' on a mission to change perceptions of the industry and remove the fear and stigma of a trip to the dentist.
● Titan Plumbing: A husband and wife duo who started up 15 years ago with the aim of delivering a small family-run business on a large scale.
● Westside Auto Wholesale: A proud West Australian car dealership that has grown from humble origins to industry leading, all without losing its proud local links and heritage.
● Xceed Real Estate: A real estate business with an emphasis on building long-standing, warm relationships, a commitment to its staff, and a passion for philanthropic work in the community.
They have been community staples for years, and in some instances decades. Their success is based not just on their deep community roots, but the way they've adapted and stayed ahead of the curve even as consumer, technological and societal trends have changed around them. For all their uniqueness, they share one thing in common: fantastic customer experience driven by personal and convenient communication.

Traditional local businesses with eyes on the future
Traditionally, word of mouth has been one of the primary ways in which local businesses have grown their customer base. Word of mouth remains essential, but in today's digital-first environment, it takes a different form: online reviews.
According to Podium research, online reviews influence 84% of Australian consumers when they're searching for a local business to engage with. With COVID-safe practices top of mind still for many consumers, over two-thirds (69%) of Australians are using reviews to validate a business' health and safety practices. What's more, over a quarter (28%) have actively read a business' reviews while standing outside before deciding whether to go in.
While all of the businesses in the Most Loved Local Businesses Campaign are different, they're bound in the way they're turning delightful services into superb reviews that help them grow their communities. They're not just inviting online reviews, though. They're using technology to collect payments, send SMS campaigns, and centralise their communications - all on the channels their customers prefer.
While many saw technology as a threat, and another advantage big businesses could wield over their smaller counterparts, Australia's local businesses are proving time and again that they're using it to make their customers love them more than ever before.

By Dave Scheine, Country Manager, Australia at Podium