New program reduces the likelihood of long-term unemployment after injury or illness
Written by

NewsServices.com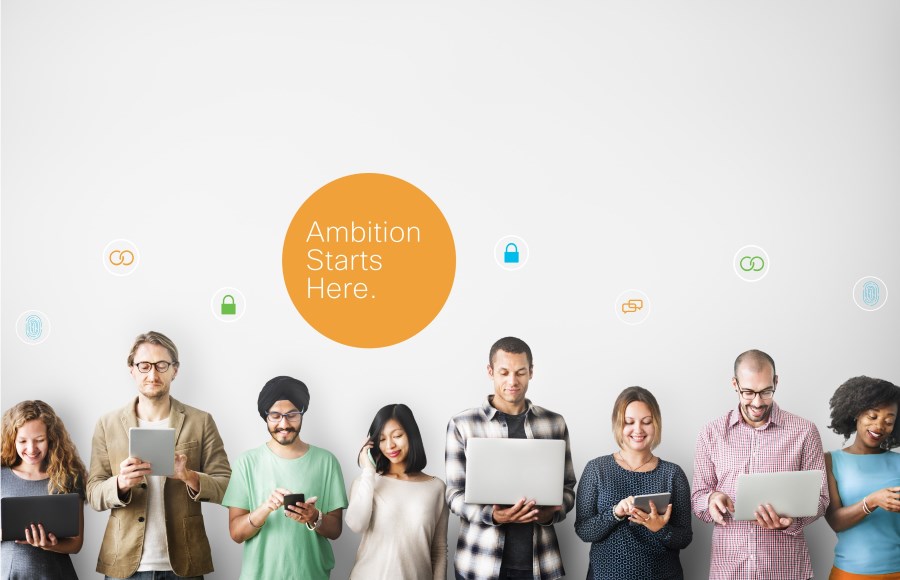 The risk of unemployment for people with injuries following a workplace accident or permanent disability (acquired or from birth) increases exponentially. Research shows that more than 70 days off work increases permanent work loss by 65%[ii], and 35% of people with disability take more than two years to find work.[iii]
An innovative new digital program called 'MyDirection' aims to address these issues by identifying risk factors and predicting the likelihood of long-term unemployment after physical or psychological injury or illness, and then building the capacity of people to be 'work ready'. Pilot results of over 600 people showed return to work rates for participants reaching 81%, compared to 70% for those who did not participate.
The program is currently being rolled out nationally by Arriba Group, recently named as Australia's most innovative healthcare company[iv], that works with some of Australia's largest insurers, organisations and government departments.
"Poor health can impact many aspects of an individual's life, particularly when facing a major life incident, such as a workplace injury or permanent disability. Debilitating struggles with personal finances, secure housing, addictions and mental-health often contribute to a person's hardships," says Marcella Romero, CEO and Founder of Arriba Group. "This is why an early, bespoke proactive intervention strategy shortly after injury or illness is the best way to support people getting back on track. The program uses a 'whole-person model' that considers the physical, vocational, psychological and emotional needs of the participant."
"Previously there has been a universal lack of effective, accessible and holistic solutions for people. What works for one person, may not work for another. Interventions need to be personalised," continued Ms Romero. "Our new program, MyDirection, was derived from academic research and uses a whole-person approach to address these complex issues. We recognise that people have a strong link between their employment, culture and identity. Ultimately, through the program, we want to reduce the impact of long-term work loss, feelings of helplessness or anger and prepare individuals to achieve recovery and return to work goals."
"If all our current clients completed this program, 10,000 injured workers could be back at work earlier every year and it could save our insurers up to 26 million dollars annually. Importantly, participants can complete the digital-program from anywhere in Australia, making it accessible for people in regional, remote and rural locations."
MyDirection consists of two-key components: a digital screening-questionnaire designed in collaboration with Griffith University; and a 12-week education and coaching program delivered in person or via video or telehealth. Scores are calculated based on a participant's response to questions about hope, health, resilience and return-to- work, and the program delivers tailored early intervention techniques and modules that reflect the participant's unique physical, psychological and vocational needs. Health coaches aim to capitalise on a person's extensive strengths, skills and experience to achieve better outcomes and improve their quality of life.

Results from the pilot program include:
* The return to work rates for program participants increased to 81%, compared to 70% for those who did not participate.
* The average participant score at program start is 33 ('at risk of long-term work loss') and average score at program conclusion is 44 ('no longer at risk').
* Injured workers are offered the opportunity to participate in this program voluntarily and 90% who choose to participate go on to complete it, demonstrating they experience the benefits of the program.
* 63% of program participants live in regional, rural or remote areas of Australia, addressing the challenge of geographic isolation.
Arriba Group has used MyDirection with 600 personal injury clients, including veterans, teachers and other workers. They are also testing the program with 30 participants with disability-employment jobseekers. Tailored modules look at areas such as positivity (self-talk and thinking patterns), reactions to trauma, behavioural activation (sleep hygiene, exercise and nutrition), financial management and preventing relapse.
"We are incredibly excited by the results. The real joy for me is witnessing on an individual level how sustainable life changes can result in major mindset and behaviour shifts. Examples include veterans that have discovered hope after debilitating physical injury and trauma, as they transition to civilian life. Or teachers facing permanent work loss after injury rediscovering a passion for life and social connection, helping them to navigate their major life change. Every person counts and we look forward to helping more Australians move forward on their recovery journeys," finished Ms Romero.
Case study feedback:
"Thank you for all of your assistance during the MyDirection Program. I found this program to be of great value in both a personal and professional capacity during what can often be an overwhelming time during a workers compensation claim. The units delivered were tailored, relevant and meaningful and went hand in hand with the treatment I was receiving from health professionals in my journey to return back to work. They were something concrete I could commit to completing each week in my own time and this gave me a sense of focus and renewed purpose. The modules, along with Ashleigh's professional, respectful and personalised approach gave me confidence, and opened my eyes to new opportunities and possibilities that I had previously not thought possible. Her experience and shared knowledge kept me feeling human and realigned with my values, which at the end of the day, is all we need to strive for in our personal and professional lives to be successful."
The program is used across two of Arriba Group's companies, Rehab Management and AimBig Employment. Rehab Management is a workplace rehabilitation provider specialising in health, safety and wellbeing solutions for private and public sector clients. This business specialises in return-to-work services, injury management and workplace training. Going from strength to strength over two decades, it is now one of the largest occupational rehabilitation specialist companies in Australia. AimBig Employment, a Disability Employment Services (DES) provider, placing people with disability into suitable, meaningful and sustainable employment, while also supporting businesses to recruit a diverse workforce.
For more information, please visit: https://www.rehabmanagement.com.au/innovation/our-programs-and-tools/
A video about the program is available here.
About Arriba Group

Arriba Group is reshaping the future of thousands of Australians through return to work, disability employment and NDIS allied health services. It is made up of three health companies - AimBig Employment, LiveBig, and Rehab Management - that have been created to give people their best opportunity in life. www.arribagroup.com.au

Awards and achievements:
·       2021: AFR Boss #2 Best Places to Work (Health)
·       2020: The CEO Magazine Managing Director of the Year Award (Marcella Romero)
·       2020: AFR Boss Most Innovative Healthcare Company Award
·       2020: Women in Leadership Award - Australian Growth Company Awards
·       2020: Company to Watch – Australian Growth Company Awards
·       2020: Marcella Romero was recently selected from 9 countries across Asia Pacific (and 1 of 4 Australians) for the prestigious EY Entrepreneurial Winning Women global program for high-potential women entrepreneurs with know-how, connections, and community.
·       2019: Rehab Management were recipients of the ILC Economic Participation of People with Disabilities Grant through the National Disability Insurance Agency.
·       2019: Arriba Group was named the 8th most innovative health company in Australia for BusyBeans, a disability employment program promoted by AimBig.Error! Bookmark not defined.
·       2019: Marcella was a top 5 finalist in the Telstra NSW Business Women's Awards (Medium and Large Business)
·       2019: CEO Awards StartUp Executive of the Year finalist.
·       2019: Rehab Management was an iCare NSW CASE (Excellence & Innovation) Award Finalist.
·       2018: Health Executive of the Year Award CEO finalist (CEO Magazine) and a judge for the CEO Magazine Executive of the Year awards.
·       2017: A finalist in the Telstra NSW Entrepreneur Award
·       2017: Finalist in the CEO Magazine Executive of the Year Awards.
·       2017: Rehab Management was an iCare NSW CASE (Innovation & Customer Excellence) Finalist Awards.
·       2014: Winner of the Comcare WHS Award for the Rehab Management RMReach program.
---