Is The Post Office Open Today? 6 Benefits Of Postal Services To Businesses
Written by

NewsServices.com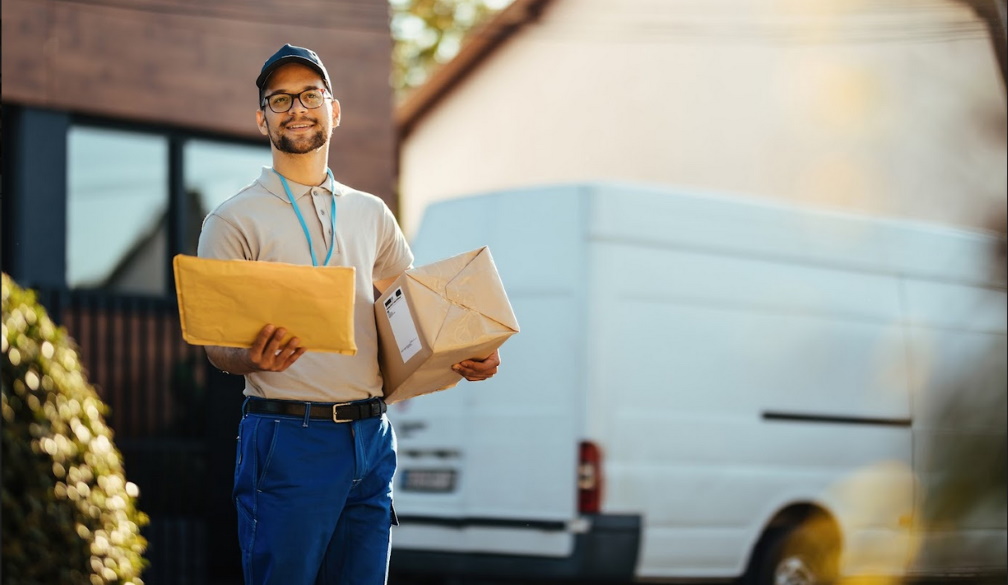 Most businesses have to organize for a way to send or collect mails once in a while. Besides, companies that sell tangible goods, like e-commerce firms or location-based enterprises, also have to figure out how to deliver products to their customers.
In most cases, some businesses hire a messenger whose primary duty is to collect, send out mails, and distribute purchased goods to customers. In contrast, other firms might prefer working with courier companies for all deliveries.
Usually, each of these means offers several unique benefits. A such, a company may choose one option instead of the other.
Why Should You Consider Postal Services Instead?
Besides hiring an employee and working with courier firms, there is a third alternative that most businesses are considering today. This is the post office. Much as their services have been around for several years, some companies still don't utilize them to deliver goods or send and collect mails.
In truth, postal services might offer more advantages to businesses than other options. Some of the merits you may appreciate are the global delivery of parcels, efficiency, and excellent dispatch speed. However, to enjoy these benefits, your company must have a post office account. To get one, visit your local mail center today and register. If they're closed for the day,
check if the postal office is open tomorrow
.
Besides the few benefits highlighted above, using postal services for deliveries might offer several other advantages to your business. These are provided below:
1. They Can Help Improve Productivity
In most instances, your company may require parcels to be delivered or collected several times in a day. This means, if your messenger is engaged elsewhere, you'll need someone else if an emergency arises. During such times, you may have to send other employees, disrupting their productivity.
On the other hand, post offices have several workers who can ensure parcels reach your customers in good time. Apart from that, if the deliveries are numerous, they know how to combine them into one trip. In addition, if there's an urgent dispatch, special services are also offered to ensure the needed package reaches the receiver on schedule.
Therefore, considering this option can be pretty helpful for your business. It not only helps you cut the costs of hiring a messenger but also ensures all staff members work on their posts without interruption. As a result, your business can
improve employee output
, which can later translate into profits. 
2. They Provide Adequate Security For Parcels
It's common to have confidential deliveries, which require more security compared to others. Usually, post offices do a background check on their employees before hiring them. Therefore, you can be at ease because your special packages will be in the hands of trusted individuals. In addition, post offices also monitor all packages at every transit stage, which helps to lower the risk of theft or loss of parcels.
3. They Help Improve Your Image
Working with the most reliable postal services in your region helps you look professional to your clients.
Often, this is a value that most customers appreciate, and, therefore, might help in building a good reputation for your business.
Same Day Express Delivery Sydney delivers goods to customers the day they were ordered on behalf of businesses. Same day delivery is almost an expectation in today's logistics industry, so make sure your image can be improved with the use of a same-day courier.
Creating a good image can be pretty rewarding for any firm. It can help you convert clients into loyal customers and is also an inexpensive marketing strategy that attracts more people to your business. As a result, you're able to generate more revenue, which can translate into increased profits.
4. They Can Help Enhance Customer Loyalty
Customer loyalty is an essential factor for any enterprise. One reason is that your devoted clients will always help your business create revenue. Besides that, it also aids in increasing sales because your patrons will spread the word about your company to their loved ones. As a result, your profitability increases, and your firm grows as well.
One way a business could improve its customers' loyalty is by offering more convenience than its competitors. This means that they've got to provide services that save your clients more effort and time.
Working with a post office can help with this because addressees will enjoy parcel delivery at their workplaces or homes. This means that they don't have to schedule a time to collect their packages. This, therefore, saves them more energy and time for other tasks or commitments. As a result, this convenience helps to enhance customer loyalty to your business.
5. They Reduce Some Liability Risks
As a business, you're always responsible for your employees' safety when they're at work. Thus, if any of them gets injured within the company or while carrying out work-related tasks,
the law requires you
to offer the hurt party compensation.
Considering postal services helps you eliminate the risk of employee injury during parcel delivery. Usually, the mail center is responsible for their workers' safety; not you. Therefore, if any of their couriers or handlers get hurt carrying out their duties, the liability falls on the post office employers.
6. They Can Help You Increase Your Revenue
Daily expenses often lower a company's revenue. In most cases, you'll have more than one delivery in a day. If your messenger is required to take the parcels in locations further from each other, then it'll cost your business more money. By doing so, this decreases your business' earnings.
On the other hand, working with a post office for parcel delivery may help you save some money. The managers know how to arrange for dispatch and they can easily combine various deliveries into one trip, depending on the addressees' locations. For this reason, they can help you save the cash you'd have used for separate dispatches.
In addition, most mail services allow you to pay them every month, depending on the number of dispatches they make for your company. Therefore, this can save you some money on daily delivery expenses and can also help to improve your general revenue.
Apart from that, postal offices are believed to be cheaper than courier companies. Therefore, by considering them, you might save your business more capital, too.
Conclusion
In contrast to courier firms and company messengers, postal services can be pretty advantageous for any business, regardless of their size or nature. Some of the benefits your enterprise could enjoy for considering them are enhanced productivity and improve customer loyalty.
Moreover, postal services could also help you build a good company image and lower liability risks. Lastly, they could also help your business improve its general revenue and provide better security for all parcels.