4 Retail Strategies for a Connected Omnichannel Marketing Experience
Written by

Omnichannel Marketing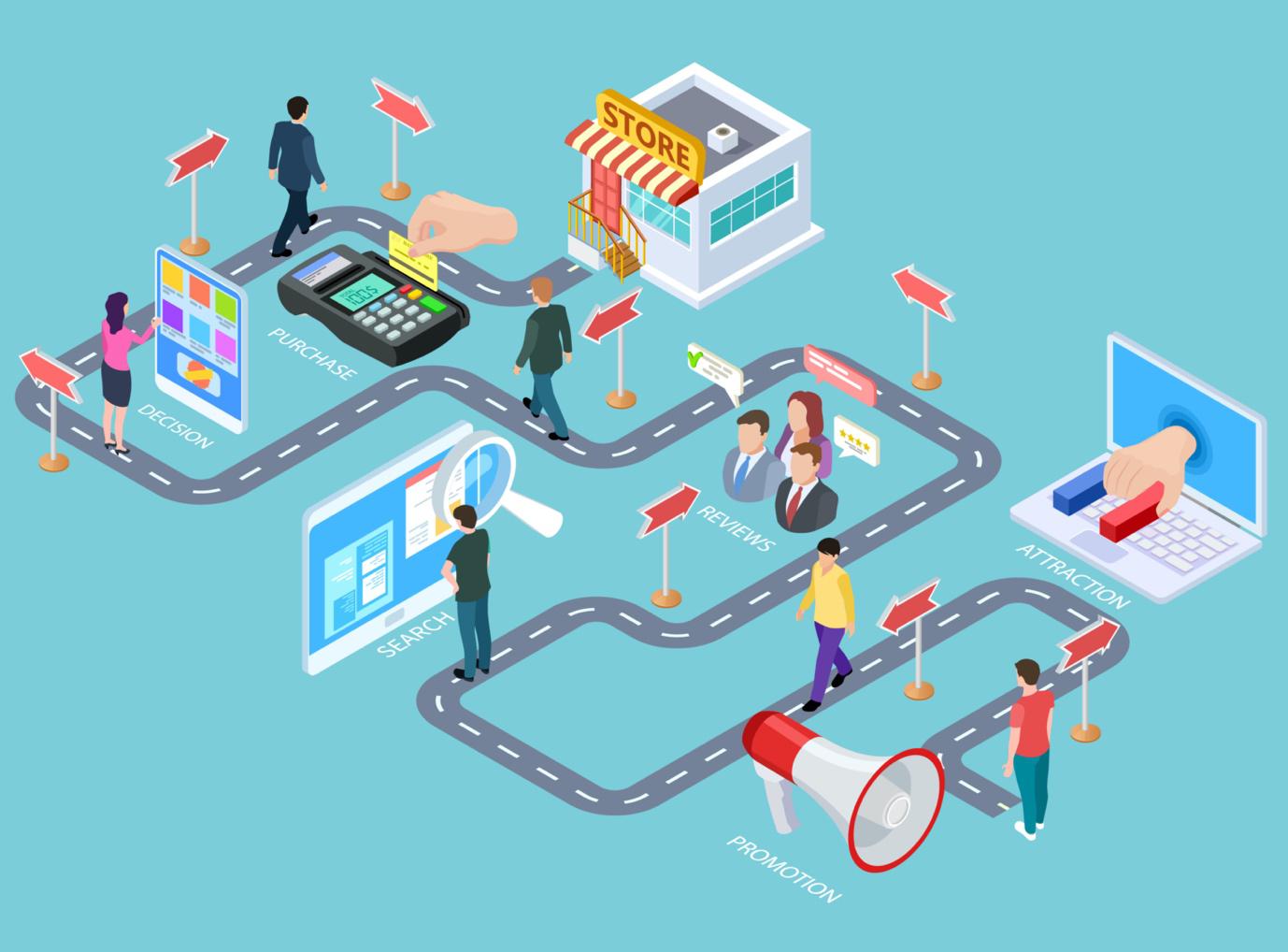 One of the studies on omnichannel retailing by Harvard Business Review revealed that almost 73% of consumers used multiple channels through their entire buying journey. During this study, they also observed consumers exposed to an omnichannel shopping experience accounted for 23% more repeat purchases. It is safe to say that omnichannel marketing for retail brands is not a makeshift or a temporary solution.
With the advent of the pandemic hitting the globe, this has also forced a lot of retail shops to go digital. Retailers were already facing challenges due to growing competition
from e-commerce companies. Offering a connected experience to consumers is the only way to thrive in this environment. Integrated touchpoints, remodelled engagement tactics and consistent, convenient experience are some of the things to consider to keep the retention going strong. Brands such as Sephora, Starbucks, Disney and Virgin Atlantic have achieved great success with their omnichannel strategies.
What Is A Connected Experience ?
Gartner denes a connected experience as one which provides a customer-centric experience based on how customers shop without any channel limitations.
A connected experience would give customers more choice to:
Select the channel to buy products – buy from a shop or website or even
social media.
Select their preferred mode of payment – pay at the store or pay when the
product is delivered at home, or use buy now, pay later option.
Select their preferred mode of delivery – order online and pick up at the
store or buy at the shop and get the products delivered at home.
Here is a visual representation to help you understand why this approach would be the ideal approach for retailers.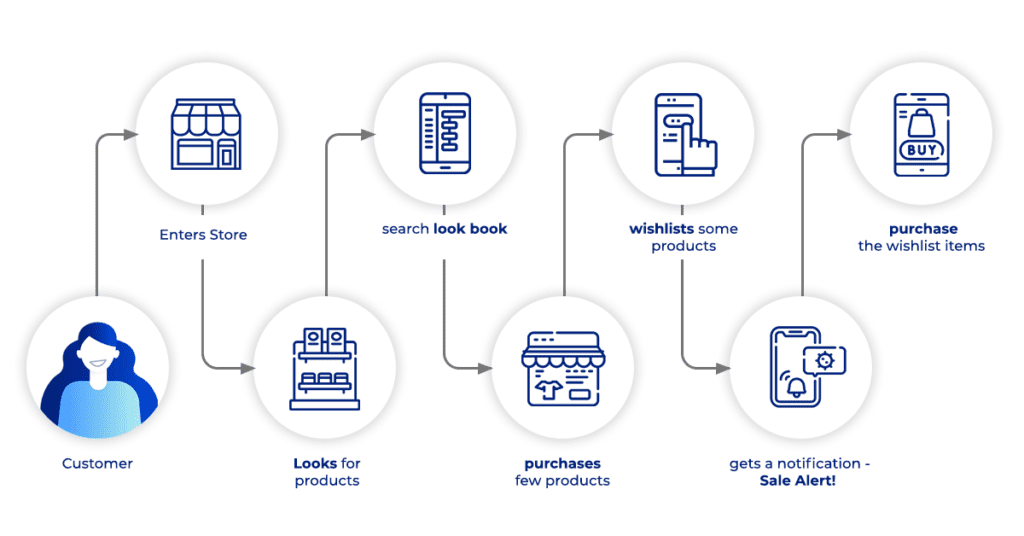 Image Source: Omnichannel Retail Marketing (Part 1): The Need to Know
A one-size-fits-all approach could fail. You will have to build your connected experience strategy how your customers behave online and offline, their buying preferences, the kind of events that trigger purchases etc. For brands, a omnichannel experience means having a single view of their customers across multiple channels and not just about having an online presence.
4 Strategies To Adopt
Focus on creating and analyzing micro moments: Customers don't usually purchase at the first glance. There is a wait period before they finalize on a product. This wait period has a lot of micro moments which brands can leverage heavily.
Here's a quick look at how micro-moments leading to macro moments look like: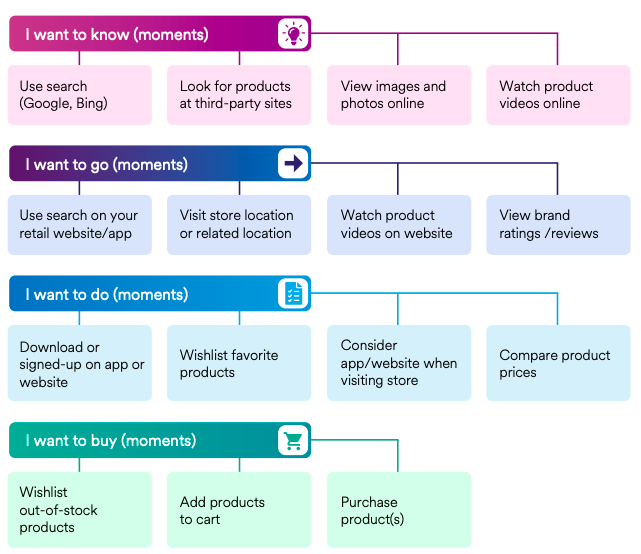 Image Source : MoEngage Retail Strategies Ebook
Analyze these moments and see how you can make different channels work in tandem for better engagement.
Use data as a base while strategizing:. Data acts as a basic foundation for assessing and making any decisions. With the help of CRM data, social listening data and consumer online search behaviour, you can create solutions addressing their challenges for not making the purchase.
Segment the users and personalize the journey: Having a solid segmentation strategy in place with the right marketing automation tool might be extremely helpful as it will not
only help you engage with them at the right moment but will also allow you to hyper-personalize your communication. Some of the basic segmentation parameters used are:
First purchase customers

Cart abandoned customers

Loyal customers

High or low intent purchase intent customers
Get Context and Content heavy: The most crucial part of an omnichannel marketing strategy is the context. Sending a wrong message to the wrong audience at the wrong time will dissuade your users from engaging with you. Sharing the right content with the right context can be very engaging for the brands and might result in higher retention.
With consumers constantly switching channels, it is important brand can grab their attention in one or more channels as they hop from device to device and ensure that all channels are working in-sync and communicate accordingly.
Instead of following each customer throughout their journey and engaging them with several one-onone messages, brands can create robust flows that work according to predefined logic.