Tips on managing stress from a veteran tradie
Written by

Dan Pollard, Founder of Fergus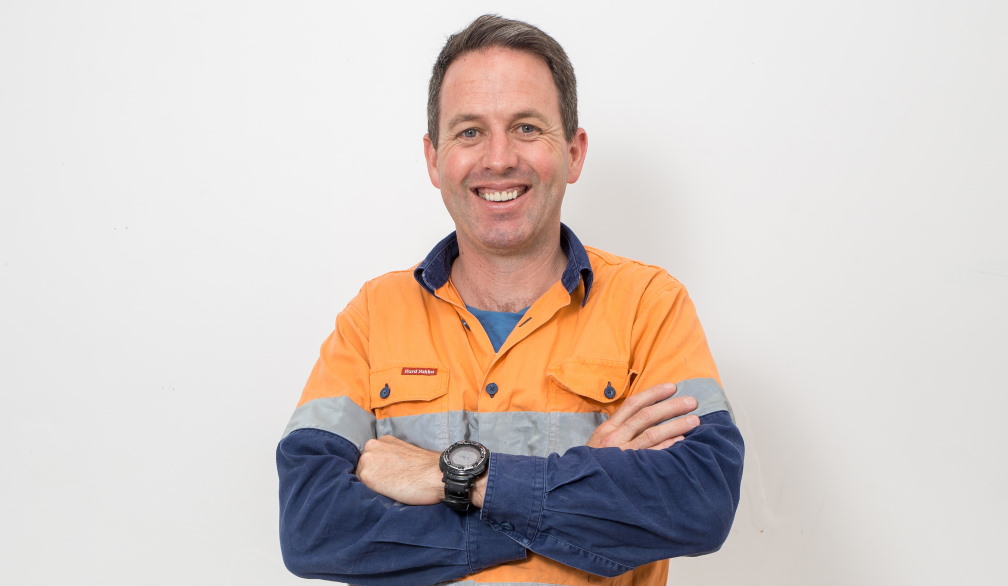 Australians have experienced one of the most stressful years of their lifetimes. As Aussies grappled with the impacts of the pandemic, the topic of stress and its impact on mental health became more important than ever. For the male population, this rang especially true. Notorious for bottling their worries up, men are
much less likely to seek help for mental health conditions than women
. 
When it comes to factors that have the potential to cause a man serious stress, work conditions are right up there. Those working in the trades industry have felt the various impacts of the pandemic in a wave of extremes - with the industry falling victim to both,
record unemployment
, to now, a national tradie shortage and material supply issues as demand continues to spike in a Covid-normal world. 
Here are a few stress-management tips for the tradies navigating the current work climate that I've used to ensure my overall mental health doesn't take a backseat.
Prioritise yourself
The early years of any career are often met with a level of eagerness and desire to succeed. While working hard at your job is generally a recipe for success and satisfaction, it's easy to overexert yourself and pick up unhealthy work habits. The worst thing you can do for yourself and the future of your career is to overwork and burn yourself out.
It can be tough to prioritise your well-being while also proving yourself as a skilled employee, but there are a few simple healthy habits you can adopt to stay on top of your mental health. 
Firstly, never underestimate the power of unplugging. This can be as simple as having an hour of tech-free time before bed. Secondly, exercise - you might not be that keen for a jog after a day on site, but getting in the habit can really boost your mood long-term. You can go it alone, or join an amateur sport team and do some socialising while you're at it. 
And finally, go back to the basics of self-care - fuel your body with sensible foods, get seven or eight hours of sleep every night and if you haven't already given meditation a go, you should. Tradies like
the spiritual tradie
swear by it, it will help you slow your thoughts and focus on the here and now.  
Work smart
Whether you're just starting out in your career or setting up your own business, a lot of day-to-day stresses can stem from self imposed, unconscious decisions.
Try to change your mindset and appreciate the power behind acknowledging that some tasks are simply best suited to others, and finding ways to maximise your time. Ask for advice from those you respect, and use digital tools to help you better manage your workload and keep stress levels down.
Being aware of what's available to you, and using these resources to your advantage, can make your days on the job that much smoother.
Stay aware of signs and resources
Awareness and prevention are the best measures for tackling high levels of stress, so it's important to upskill on the signs and symptoms associated with stress and burnout; and what resources are out there to help. It's important too, to be aware of the impacts that untreated feelings of stress can have on your mental health, such as depression and anxiety. Websites like Beyond Blue and Lifeline provide insightful tips and guidelines for how to spot the signs and symptoms of mental health issues and how to address them with those around you.
R U OK
has also released a handy
guide
for starting the conversation around mental health. 
As a male dominated industry, trade environments are often blanketed with an overall 'macho' persona that discourages people from communicating when an environment - whether it's the people or the workload itself - is causing more negative feelings than positive. That being said, a shift has definitely begun, with more trades owners putting their foot down for what is and isn't acceptable in the workplace - such as workplace bullying and hazing. Stay aware of company policies shared in company Toolbox talks, and inquire about regular one-on-one check-ins with your leaders to keep the lines of communication open. Also be sure to check in with your workplace to see what wellness aspects are available internally, that may help manage stress.
If you are feeling the effects of stress, know that there is no shame in seeking help from a trained professional. Not only will you feel like a weight has been lifted, but it will also likely improve your life and your time at work. If you're curious to learn more about other mental health conditions and how to lend support to others, sites like
ruok.org.au
,
Mates in Construction
and
Tiacs Foundation
have great resources and information.