Aussie start up, Alt Saints, combines tech, food, NFTs, and environmentally conscious storytelling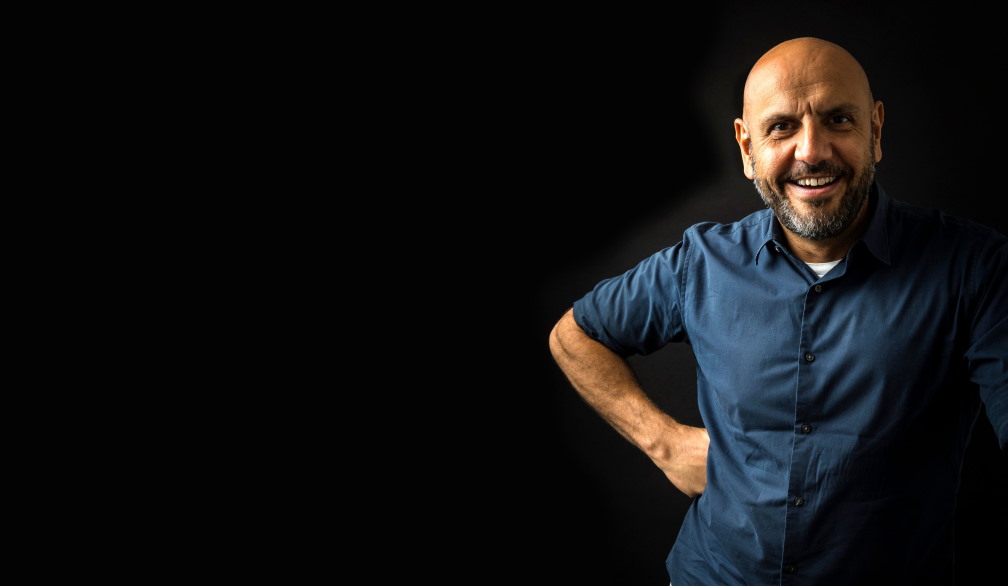 Charbel Zeaiter is a serial Founder, as well as a cereal Founder for new breakfast brand, Alt Saints, which is somehow combining tech, food, NFTs, and environmentally conscious storytelling. The Maroubra-local has a background in user-experience design. He has worked with global brands such as Disney, Woolworths and NRMA to help them bring great digital experiences to life. Having recently launched their first round of fundraising via their Birchal campaign, we spoke with Zeaiter about his brave new venture.
In the crowded cereal and granola market, what is Alt Saints doing to be different?
Charbel: Alt Saints is a totally unique concept in a crowded by stale breakfast cereal market. We are a purpose-driven, design-led and quality food retail brand pledging 1% of revenue to support global grassroots environmental organisations, such as the Jane Goodall Institute. Alt Saints combine the power of exceptional design and factual storytelling in a model that reimagines the concept of the plastic, collectible, and tradable physical items that you might have received in your cereal box over the years, or in-store promotions, replacing them with NFT's. It is the first of its kind.
With the cereal market in Australia worth $1.457 billion, we've started selling eco-friendly nutritional and tasty range of premium muesli and cereal direct to consumers, in purposeful and thoughtfully designed packaging with endangered species avatars – from 'brainfood granola' to 'mood boost muesli'. This range is set to expand in coming months, with the addition of an exciting kid's cereal range – that educates kids on endangered species in a fun and engaging way, encouraging them to do their part to ensure these species do not become extinct. These breakfast ranges have gained immense interest from distributors and major retailers, as they offer an entirely novel concept, providing a breakfast with meaning and tech all in the box, that will encourage Aussie kids to engage and learn over brekkie and crosses over into their digital world, allowing them to collect and trade digital NFTs rather than disposable trinkets.
I liken it to a "golden ticket" model. The simplest way to explain what our golden ticket strategy is to imagine we are replacing disposable toys and trinkets with very limited-edition digital toys that have scarcity built into them. Each collectable NFT will be a digital artwork of a critically endangered or endangered animal – meaning there are fewer than 2,000 alive in the wild – highlighting the importance of supporting and preserving our planet.
Tell us where the inspiration behind Alt Saints came from? Where did you come up with the idea of the Alt Saints characters?
Charbel: The name "Alt Saints" was my exploration of naming them as a group - sort of like the X-Men for the environment. There is a religious connotation with the "Saints", so to speak, which is only a nod and the brand itself is about being non-dramatic, non-judgemental, and inviting. As I sat with it and felt deeper into the energy of the brand and the characters, what I realised these characters are Alternative Saints, representing a new relationship with nature. I looked up the URL altsaints.com and was surprised that it was available! That is when Alt Saints came to life!
The different Saints each represent a portion of the Alt Saints mission – beasts, trees, bees, seas & breathe. Each of the Alt Saints have come to life with different challenges to address on our planet. Saint Frankie represents the beasts, symbolising the Alt Saints' mission of helping protect the critically endangered and endangered animals around the world. Saint Dottie, inspired by Saint Dorothy of Caesarea, Patron Saint of Gardens, represents the trees, and symbolises the plants, trees, jungles, and rainforests, which are all vital. Saint Buzz, inspired by Saint Ambrose, Patron Saint of Bees, represents the bees and symbolises each of the 1.4 billion insects per human on our planet, which all play a role in aerating our soil, pollinating blossoms, and controlling pests. Saint Estelle, inspired by Stella Maris, the Protector of the Seas, represents the seas and symbolises the oceans which cover 70% of our planet and produce more than 50% of the world's oxygen. Saint Barbs, inspired by Santa Barbara, hailing from the present-day Baalbek in Lebanon, represents the & breathe and symbolises the weather and aims to protect the air and our atmosphere.

Can you explain to us what an NFT is, and in your view, what is the future of NFT's?
Charbel: Simply put, an NFT (non-fungible token) is a secure, one-of-a-kind blockchain-enabled digital asset whose ownership can be verified. A fungible asset is something that can be exchanged for something exactly the same. For example, I swap a $5 bill with another $5 bill and that is it. Every NFT is completely unique and therefore cannot be simply swapped for another like item, as it does not and cannot exist.
For the last couple of weeks, my bedtime reading has been all about emerging technologies and to an incredible new reality we will be working with in the very near future - bringing life and intelligence to NFTs. Known as iNFTs (the 'i' = intelligence) we are able to teach an NFT and have it speak back to us, indeed teach us. You may have heard of the Metaverse? It is here, now.
We are already imagining and playing with the possibilities - bridging food, content, media, gaming and unique NFTs (soon, iNFTs) into a model that has never been done.
Is there any room for growth and what is the long-term value of getting involved with NFTs?
Charbel: It is really difficult to assess the market opportunity here as NFTs are experiencing a gold-rush moment. When the dust settles and the real value and utility of NFTs emerge, there are vast opportunities. As NFTs are built on scarcity, our purpose is to highlight scarcity and encourage action from our customers, the NFT owners. The real value will take time to be realised but imagine your NFT having its own intelligence, knowledge about itself, an ability to teach other NFTs and viewers, and as open gaming takes hold, the ability to take your NFT into a game such as Fortnite as your avatar.
What we do know is that the NFT market grew almost 300% in 2020 and the number of active wallets increased by almost 100%. This is a significant indicator that consumers are comfortable with the emerging technology and they are willing to put some coin behind their desire and need to collect.


What would you tell people who are confused about NFTs or think they are just a passing fad?
Charbel: Collecting rare, limited edition items is not new. Pokémon cards have been popular for a long time and what are they other than printed cardboard? One card sold for GBP £266,000 (c. AUD $475,000) in January 2021. What drives the value? Emotion, vanity, and scarcity.
Value in itself is completely inferred; why would anyone pay thousands of dollars, if not millions, for a piece of canvas, stretched over a frame, painted, dried, displayed and written about, only to be hung on a wall? Because the artist and viewer connect at a deep level. It is this connection that makes art, art. I am calling art out right now as it is the category that has been most reported recently.
Between 2008-2009, I was living in London when the GFC hit hard. Being in East London was a fantastic experience and was awed by the quality and scale of street art. Walking the streets around Brick Lane, I was stopped in my tracks witnessing an incredible building takeover by a street artist named Conor Harrington. I tracked him down and we were in touch for a little while. Invited to an exhibition, I decided not to buy an original piece for around GBP £3,000 because of the shadow of the GFC. Today, his pieces sell for over GBP £100,000. This is a common story, one which my brother had with Banksy in a London gallery before I lived there.
What makes these pieces so valuable? As with everything available in the world, digital or analogue, an item, an object, or an investment must have underlying value, being either scarcity or emotional value. Sometimes the value is a vanity claim. This is true of high-end fashion, limited release clothing drops, and indeed art.
Let us also layer limited, numbered editions which is a huge business for artists. Globally famous artists such as Mark Ryden, Shepard Fairey (OBEY), Niagara Detroit and many others, including platforms such as 1xRun, generate incredible revenues from their limited editions. For example, American artist Mark Ryden will do sporadic drops of numbered prints with runs of 500 that sell for USD $500. The runs sell out in minutes generating $250,000 per print edition and within hours, people are reselling them on eBay for more than double.
Overall, I fundamentally believe that NFTs have incredible potential both as capital investments as well as having social value.


How can people support Alt Saints to see this vision brought to life?
Charbel: As of now, we are raising money through our Birchal campaign, which at the time of this interview has raised a total of $133,356 from 115 investors. The main aim of the campaign currently is to raise funds that will help launch the collectible cards (NFT-model) that will make it stand out on the crowded cereal aisle.
You can also purchase any of our cereals through the Alt Saints website, which includes mood boosting muesli, protein and energy granola, gluten free options, and our hero product which is the dark chocolate granola.