Tips for Your First Move Into Your Commercial Property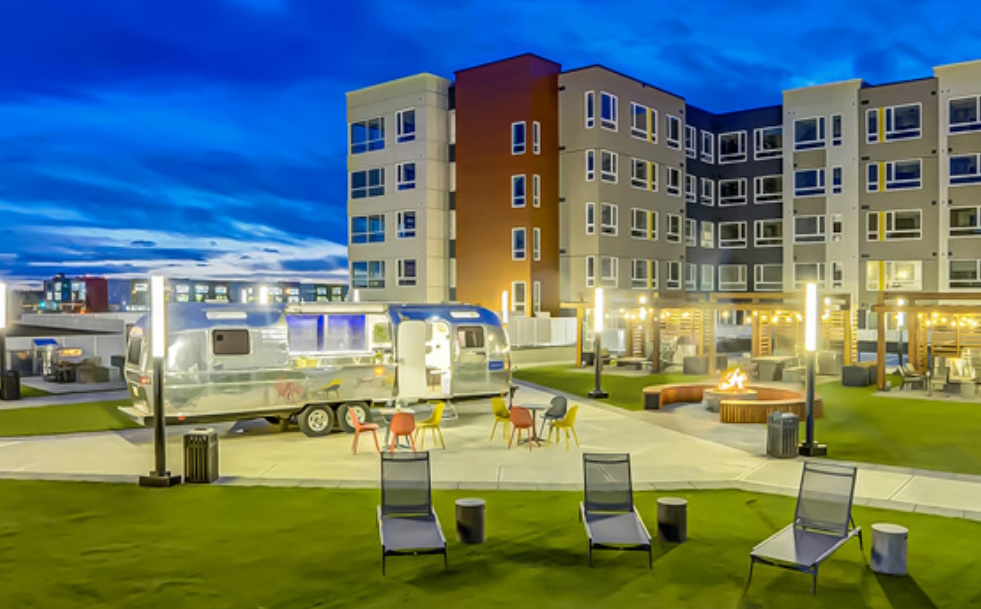 Investing in a commercial property is a bold decision, especially when looking to scale up your business. However, a commercial building differs from a residential one; it takes large sums of money to get started before you see a return on your investment. Here are several factors to consider before moving into your commercial property.
Location
The location of a business determines all other aspects of a successful business. For instance, you'll need to be close to the target market for your products or services. Ask yourself whether they fit into your market segment and whether converting them into customers will be easy or challenging. Other dynamics include their purchasing power and lifestyle.
Another critical factor to consider is competition. Are there other businesses in the area selling the same products or services? This is critical since you don't want to move your business into an area overcrowded with similar businesses. Also, ask yourself what your business offers that the competition doesn't.
You'll also need to consider the availability of the requisite human resources in the area. Will you get qualified people for your kind of business? Lastly, consider the transport network in the area, especially if your business is the kind that requires the movement of goods. Also, ensure ample parking space and roads easily accessible by your clients and staff.
Choose a Property Type
What's your business investment strategy? Focus on that, and it will help you decide on the type of property you'll need. Is there enough space for your equipment and staff? In the future, can the building adapt to change in case of growth, or will you be required to move again?
Present Condition of the Building
Inspect the building thoroughly; do it with the homeowner. Document all necessary repairs and anything that needs to be replaced. This is very important should you file for insurance claims and compensation. Also, check all the rooms to ensure they have appropriate appliances. You want your staff to be comfortable as they work. Appliances like air conditioners are vital for a better working environment.
ComfyLiving contends that out of all AC units sold, 57% were mini splits. Consider installing the same type of ACs on your premises as they're very efficient for indoor temperature control. In the U.S., it's a federal requirement that mini splits feature a seasonal energy efficiency rate (SEER) of at least 13%. Another advantage is that they're ductless and don't need cleaning. They also cause less noise because their compressor is installed outside your building.
Replace the Locks and Do Professional Cleaning and Commercial Pest Control
After ensuring your working space meets all your business needs, have all locks changed, then make copies, which you can give to the managerial staff or other relevant personnel. Next, have the premises cleaned by professional cleaners. While you might be tempted to do it yourself, consider time efficiency by concentrating on other key things, such as organizing the actual move.
Paying for the Property.
Don't move alone; have your lawyer and insurance agents present. Make all the necessary payments, including deposits. Most real estate companies ask for a one percent deposit of the property's purchase value. Ensure there are no hidden charges; if there are, ask for full disclosure.
Moving In
The moving day can be stressful unless you execute it well. Simply Self Storage contends that 38% of customers seeking the services of moving companies are corporations. Chances are there's a reliable mover near you eager to help you. Before settling on a moving company, ask for referrals from friends, family, or co-workers, especially those who have used moving services.
Make sure the mover is licensed and insured. This is critical so you can be certain of coverage in case of accidents during the move.
An AMSA study on interstate moves reports that about 21.7% of people seeking to move are likely to contract the services of a long-haul moving company for cross-country moves.
Moving a business into a new location is challenging. The physical moving process is as important as determining the business's location and physical structure. You want your business equipment delivered to its designated location in good condition and on time.


Brand the Interior and Exterior of the Building
Check with your new commercial landlord your rights to signage and external visibility.  Internally, make sure the workspace is appropriate for your brand. This may include professional commercial painting to bring a fresh feel to the interiors, logo and visual branding display and appropriate décor for the brand and its values.  Your commercial property is the physical representation of your business, make sure it breathes your branding.