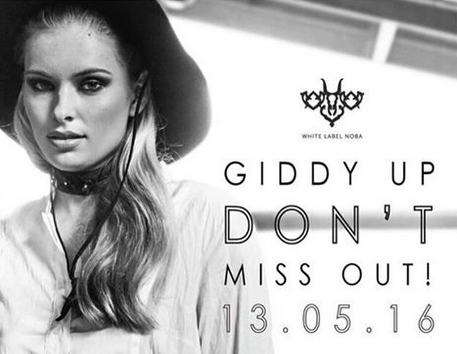 Taking cues from the warm winter colours of tobacco and caramel, and combining them with the strength of navy and the embracing lightness of whites and creams; and then delicately merging inspiration from the equestrian world, and adding a sprinkle of earth and country, White Label Noba's most sophisticated season has arrived – please welcome Winter 2016.
While the colour palette for Winter 2016 pays homage to the earth, the design and range of individual pieces bring to the table (or the wardrobe as the case may be) a very urban, chic style, with nods to country influences from around the globe. 
Titled Earth+Country, Winter 2016 represents everything White Label Noba has fast become famous for - an entirely wearable and covetable collection of sophisticated lifestyle pieces; dreamy silks, luxurious cottons, leathers, suedes and wools – founded in clean classic lines to create a simple elegance, celebrating the unique beauty of every woman. Proudly Brisbane-based with founder Tracey Watkins bolding the design reins, White Label Noba is absolutely international in every stitch, sequin and pom pom.  Earth+Country features stunning silk, cotton and woollen shirts, skirts and a range of pants from jodhpur-inspired cuts to silk loungewear and a very sophisticated take on harem pants. Woollen and pom pom-embossed wraps share the spotlight with stylised ponchos and silk scarves, while multi-functional long line oversized and full length silk and cotton shirts are a standout. Animal prints are perfectly woven into Winter 2016, and are a much-loved White Local Noba staple. 
The accessories range is just as exciting as the clothes themselves – shoes, jewellery, headpieces, boots and bags – all carefully curated by Watkins.   


Wearable and fall-in-loveable, Earth+Country is luxe and beautiful
White Label Noba – the brand, the background
Often the spark of passion is lit many years before it burns brightly and this is indeed true for Tracey Watkins, founder, owner and designer of White Label Noba.  A label that has become one of Australia's most loved and sought after fashion brands. Unlike others, hers has not been a journey dictated by fabrics, patterns, sequins, seasons, colours, cuts, toiles and trends. This is a story of inspiration by an Australian legend and many years later, fulfilling a dream to create beautifully crafted and curated fashion pieces that celebrate women of all sizes. The sparkle and flow of luxe fabric is the realisation of this dream.
The darling of the 2015 Mercedes Benz Fashion Festival, worn by women everywhere and now sold nationally, White Label Noba launched in 2011. While it feels like more than just five short, frenetic years, White Label Noba is a label that defies time. Rather than conform to the transience of fashion, Tracey designs for style, for joy and for love; hence her tagline Love Love White Label Noba.
Ever-creative, with a sharp eye for colour, cut and contrast, Tracey studied Interior Design and ran her own business. It was during her studies that she worked and modelled for Maggie Tabberer, an iconic Australian fashion leader and role model for millions. It was Maggie T who provided Tracey the inspiration she sought to feed the existing hunger to design and create beautiful clothes and shoes for all women, not just the perfect 10s of the world. She therefore followed her heart and after four years, eight seasons and three Limited Edition MBFF ranges later, White Label Noba has pride of place in women's wardrobes across the country.  And this is just the beginning.
From the label's flagship boutique in Brisbane's Hawthorne, Tracey has created more than clothes. Through her own incredibly personable and nurturing approach, she has fostered a family of While Label Noba devotee's – women who wait, breath-held for the next season, for the new design look.
"White Label Noba is a very special label. It's one that celebrates all woman, of any age and size. I found it very difficult and incredibly frustrating myself to find clothes that were both stylish and flattering – given I sit in the curvy category. When my original vision to dress plus-size women in beautiful clothing resonated with women of ALL shapes and sizes, it became very clear to me that in fact, size really doesn't matter – how you feel when you wear a piece of beautiful clothing does. And that's the secret behind White Label Noba," said Tracey. 
White Label NOBA
WLN Signature Store
2/121 Riding Road
Hawthorne QLD 4171 Australia
Phone 07 3899 9095
Phone 07 3899 9095