should global brands join the protests?
Written by

Aisha Ijaz, Lecturer in Marketing, Edge Hill University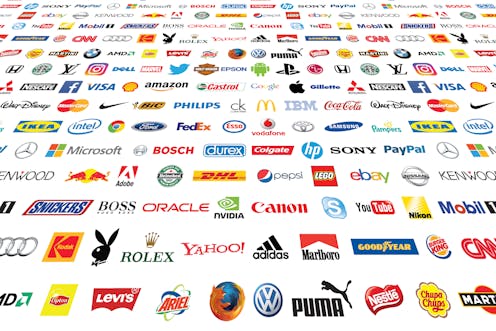 US doughnut chain Krispy Kreme has been involved in a humanitarian fundraiser for Palestinians in Gaza, putting itself[1] on the same side[2] as millions[3] of protesters[4] around the world[5]. This might sound unsurprising in an era when global brands regularly align with popular causes, but virtually none has wanted to touch Gaza.
Even Krispy Kreme's involvement is only through a company programme that is neutral about who it supports. It allows anyone to set up a fundraiser in which donors can make contributions through buying doughnuts. In this case, the fundraisers were the University of California's Middle Eastern Student Association, who raised around US$24,000 (£19,400) for humanitarian aid.
Otherwise, the most notable exception to the corporate avoidance of Gaza is the cosmetics brand, Huda Beauty[6]. Set up a decade ago by American-Iraqi beauty influencer Huda Kattan, the Dubai-based company recently pledged US$1 million[7] for humanitarian aid to Gaza. Kattan also publicly backed[8] the freedom of Palestinians, garnering both support and criticism in the process.
For brands in general, it's not entirely surprising that they would be wary of wading into such a divisive issue (though many[9] did express outrage at the original Hamas attack). Equally, however, there's so much global support for a ceasefire that companies could garner a lot of goodwill from taking a stance.
Here are some potentially useful lessons from previous examples of brand activism.
1. Nike
The US footwear group has a history of supporting race-related causes. In 2016, it released a "Dream Crazy" advert starring former NFL player Colin Kaepernick[10]. Kaepernick's career had floundered over his refusal to stand up for the American national anthem before games, instead taking a knee to protest racism and police brutality. Nike's ad sparked both[11] praise and calls for a boycott, but sales rose in the weeks that followed[12].
Nike also responded[13] to the killing of George Floyd in 2020 with an online ad entitled "Don't Do It". The company's general support for Black Lives Matter has enhanced its reputation[14] and brand value[15]. It also helped bring about[16] new laws and directives aimed at addressing police misconduct and what some argue to be systemic racism in the US.
2. Patagonia
Patagonia is another company with a history[17] of taking positions on contentious social[18] and political[19] issues. Following the US supreme court's decision to overturn Roe vs Wade in 2022, the California-based outdoor-clothing company announced it would[20] cover the travel expenses of employees going outside the US for abortions. It also said it would pay bail support for employees arrested for protesting the decision.
Shiiko Alexander/Alamy
[21]
It is ranked the most respected brand[22] in the US, having learned to act on its values and donating heavily to social causes. The brand was valued at over US$3 billion[23] in 2022. Nonetheless, there are no signs of the US government forcing states to make abortion legal.
3. Ben & Jerry's
Ben & Jerry's co-founder Ben Cohen was arrested[24] in July for blocking the entrance to the US Department of Justice during a protest against its prosecution of Julian Assange. Again, there is little sign this will affect the extradition. Assange has growing public support[25], but recently lost his appeal and remains confined in the UK's Belmarsh prison.
On the other hand, there was no mention that this incident cost Ben & Jerry's in owner Unilever's recent trading update[26]. Of course, Ben & Jerry's frequently takes strong progressive stances. The effect of the Assange protest would be difficult to disentangle from a concurrent controversy: a fourth of July tweet[27] by the company calling on the US to give back stolen indigenous lands. This prompted boycott calls from conservatives.
Other Ben & Jerry's causes include racial justice[28], democratic corruption[29] and global warming[30]. Yet it remains the leading ice-cream brand in the UK[31] and US.
Peter Scholey/Alamy
[32]
Cohen and his co-founder, Jerry Greenfield, have also been outspoken about Israel's treatment of the Palestinians. In 2022 they intended[33] to stop selling in Israeli settlements in the West Bank, only to be overruled by Unilever. Ben & Jerry's has stayed out[34] of the current conflict.
The takeaway
Clearly, activism executed effectively can benefit a brand and increase sales. It tends to succeed[35] when brands are in it for the long haul. Being seen to reliably support causes despite the risks[36] can develop strong bonds[37] with customers[38].
Contrast this with Bud Light's recent own-goal over supporting the trans movement. This was new territory for the brand and out of step with its middle-American positioning. It led to a conservative boycott that saw sales drop 30%[39] and the company losing its top spot[40] in the US beer market.
The dangers could be similar for many companies backing Gaza, but equally the size of global protests suggests that remaining neutral is increasingly risky too. Companies that do decide to take a stand shouldn't apologise for any pushback, since it only makes them look inconsistent. Brands like Nike and Patagonia are seen as transparent[41] and authentic through standing firm on a supported cause and making it part of their internal values.
On the other hand, it would be very unwise for companies to try and use Gaza for commercial gain. That may lead people to question the authenticity of its support, potentially doing their brand more harm than good in the long run.
One other lesson to stress is that identifying clear goals from this kind of activism is not easy. It is bound to raise awareness, but may do little to change government policies. Of the examples above, only Nike has been on the side of genuine progress, and this would very likely have happened without the company's support. In other words, brands may well be rewarded for putting their heads above the parapet, but the political benefits are much more debatable.
Read more https://theconversation.com/gaza-should-global-brands-join-the-protests-217947