When can your boss fire you for social media use? An expert on the law explains
Written by

Laura Higson-Bliss, Lecturer in Law, Keele University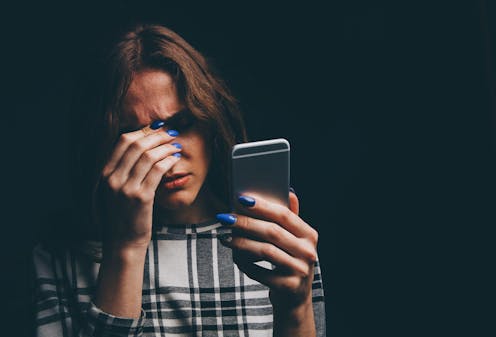 Gary Lineker isn't so special. He might be a millionaire celebrity whose tweet criticising the government led to a crisis at the BBC[1] and a national argument. But in being suspended from his job for something he'd posted on social media, he actually experienced something that could happen to almost anyone.
Even if your employer doesn't have the kind of political impartiality rules the BBC has, they can still limit what you say on social media. And in some cases, you can even be dismissed from your job because of your online conduct.
In today's digital age, it is likely that your employment contract contains a social media policy. Failure to adhere to that policy, could at best get you in trouble with your boss, and at worst, leave you unemployed for breach of contract. Here's what you need to know.
DisobeyArt/Shutterstock
[9]
But Game dismissed the employee, deeming his behaviour gross misconduct, particularly as a senior staff member. Initially, an employment tribunal found in favour of the employee, concluding that he had been unfairly dismissed, deeming the dismissal an overreaction. For any dismissal to be considered lawful, including those related to social media conduct, employers must act reasonably.
The decision was later overturned by the employment appeals tribunal, who gave significant weight to the fact that the employee's Twitter page was publicly available, and that he followed other employees and Game shops.
The tribunal did note[10] that:
Generally speaking, employees must have the right to express themselves, providing it does not infringe on their employment and/or is outside the work context.
But in this case, the tribunal found that Game had a social media policy in place, and that the employee's posts amounted to gross misconduct, as they could have brought the company into disrepute.
While there have likely been more recent examples than the three above, employment cases are not often publicly reported. Most companies will ask for confidentiality clauses to be included in an employment tribunal, especially if such comments could tarnish the business.
Read more: Wagatha Christie: what the Vardy v Rooney case can teach you about avoiding libel on social media[11]
Freedom of expression
In the UK, everyone has the right to freedom of expression, even in the course of our employment, as protected under Article 10[12] of the European Convention on Human Rights. But this is not an absolute right, it can be restricted and limited in certain situations.
That's not to say your employer can restrict everything you say. Even when a case comes before an employment tribunal, weight must be given to freedom of expression.
But these and other cases make clear that, provided a robust social media policy is part of the terms and conditions of your employment, your employer can limit what you put online – even when you think it is private.
Read more https://theconversation.com/when-can-your-boss-fire-you-for-social-media-use-an-expert-on-the-law-explains-201804