Why productivity growth has stalled since 2005 (and isn't about to improve soon)
Written by

Peter Martin, Visiting Fellow, Crawford School of Public Policy, Australian National University
Not long ago it seemed as if the future was going to get better and better — not long ago at all.
For me the high point was around 2005, fifteen years ago.
I don't know if you can remember how you felt at the time, but for me the surge in living standards, driven by an ever-building surge in output per working hour ("productivity") suggested things were building on themselves: each new innovation was making use of the ones that had come before to the point where….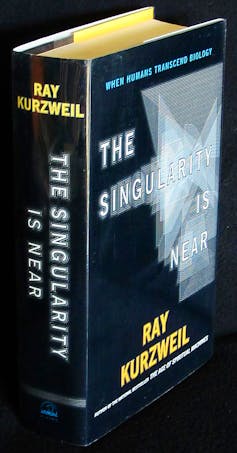 Authors: Peter Martin, Visiting Fellow, Crawford School of Public Policy, Australian National University
Read more https://theconversation.com/why-productivity-growth-has-stalled-since-2005-and-isnt-about-to-improve-soon-159706