Should we re-open pubs next week? The benefits seem to exceed the costs
Written by

Jonathan Karnon, Professor of Health Economics, Flinders University
Nothing our leaders can do now will return the economy to where it was before COVID-19. For one thing, international travel is likely to remain closed for a long time.
But there are things they can do, and on Friday the prime minister outlined a roadmap[1].
Of interest to us is whether it makes sense to reopen bars and restaurants.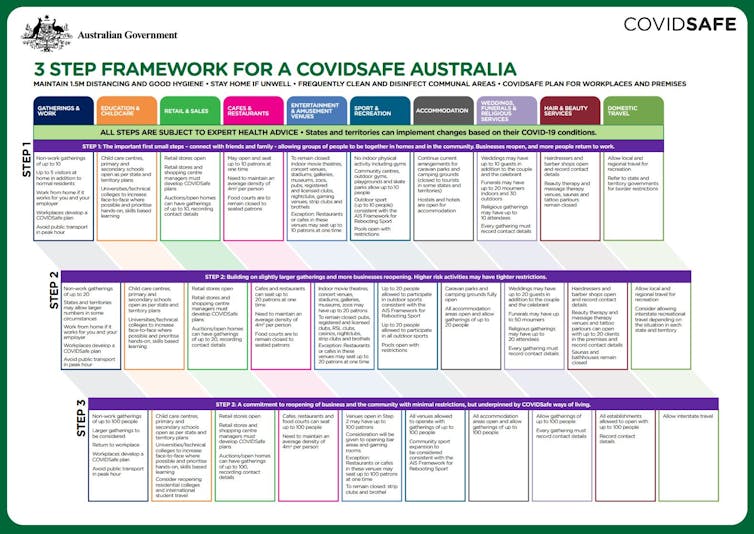 Authors: Jonathan Karnon, Professor of Health Economics, Flinders University
Read more https://theconversation.com/should-we-re-open-pubs-next-week-the-benefits-seem-to-exceed-the-costs-137609