Redbank Green Energy Park aiming for 'around the clock' reliable clean power
REDBANK GOES GREEN
Biomass fuel to replace coal to deliver 24/7 reliable, green baseload power
Redbank Green Energy Park aiming for 'around the clock' reliable clean power with net zero CO2 emissions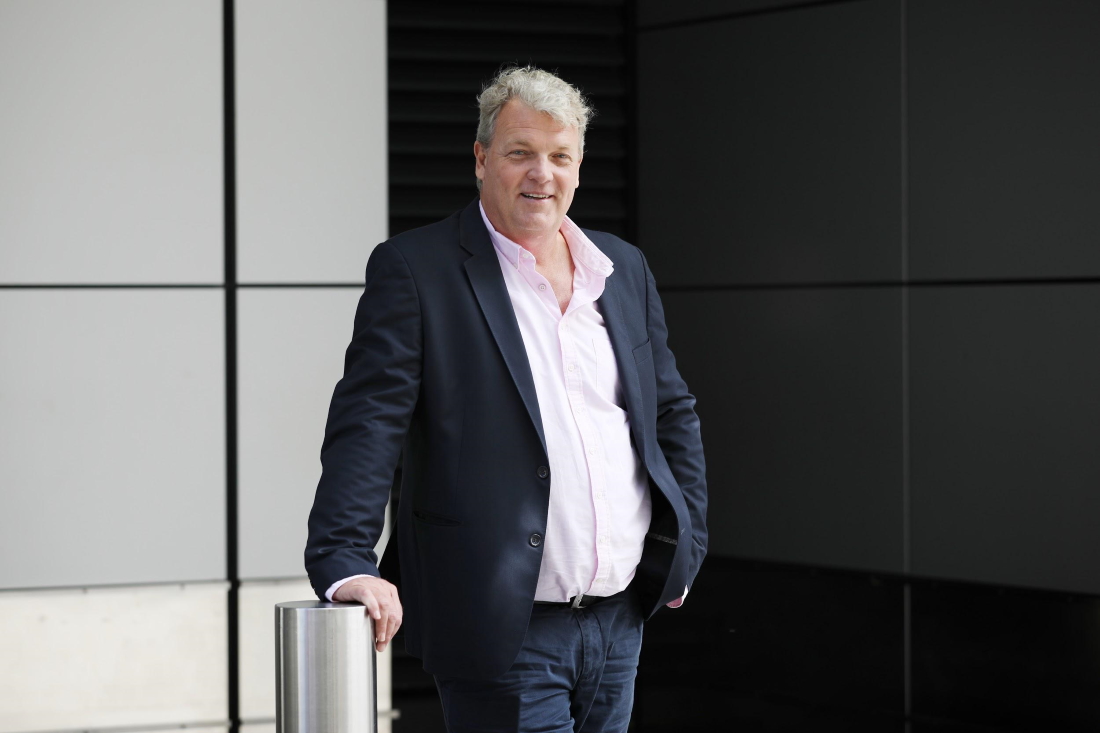 Hunter Energy CEO Richard Poole



Hunter Energy today announced its plan to recommission the 151 MW Redbank Power plant in the NSW Hunter Valley to operate on 100 per cent biomass fuels and turn it into Australia's largest biomass green, baseload power station. Redbank is currently in care and maintenance and unused.



As 24/7 reliable baseload power eludes the wind and solar generators, biomass is one of the only viable green solutions for the provision of around the clock reliable baseload power in Australia. Currently, approximately 80 per cent of NSW energy production is from aging coal generators. The biomass industry aims to assist in the transition away from coal to deliver baseload power at net zero CO2 emissions, create long term sustainable employment, assist in reducing landfill and waste and has capacity to be part of the solution to practically manage our resources and forest waste arising from any State or Federal hazard reduction programs.



Based at Warkworth, north of Sydney, the 151 MW Redbank plant, is planning to commence generation within the next 12 months. Once complete, the project will operate with net zero CO2 emissions, will support hundreds of jobs and will assist to secure the long-term baseload power supply of NSW.



The project is shovel ready and waiting on funding, it can be operating and generating power into the grid by December 2020.



The plant, which was originally developed by the CSIRO and Ecogen is unique in Australia, utilising circulating fluidised bed technology. It is the only coal fired generator in Australia capable of operating on 100 per cent waste biomass. It will produce enough energy to power 200-250,000 homes and will be in the top ten of the world's biggest biomass power plants.



"We hope we can become a trailblazer for green baseload power generation in NSW," said Hunter Energy CEO Richard Poole.



"It's renewable energy providing crucial and much needed around the clock, 24/7 reliable baseload power with net zero CO2 emissions," he said.



"Our plan is to utilise waste biomass to power Redbank, along with commercial residues and other existing sources of biomass fuels, reducing waste and land fill. We also believe in the event the government determines to commit to a more extensive hazard reduction plan for our forests, the resulting biomass should be made available to industry. A well thought out plan, of harvesting and repurposing hazardous forest waste, could lead to the reduction of CO2 emissions by reducing the severity of such fires, supporting biomass generation and assisting with the transition from and replacement of, Australia's ageing coal fired generators".



NBC news recently reported - Jan. 23, 2020, By Denise Chow
"The full impact of the unprecedented fires in southeastern Australia is not yet known, but Rob Jackson, a professor of Earth system science at Stanford University, said their emissions could hit 1 billion tonnes by the end of the season. For comparison, Australia's greenhouse gas emissions from electricity, transportation, agriculture and industry collectively totalled about 540 million tons from March 2018 to March 2019."


Biomass is an approved energy source under the Renewable Energy Act of 2000
The existing Redbank Power Plant operated from 2001 to 2014 and has a replacement cost in excess of $450m. The cost of the Redbank conversion and restart project is approximately $50m. The company is currently working to secure that funding but has been hampered by the advent of COVID 19. The International Energy Agency has said biomass generation could be between 25-33 per cent of Australia's energy generation by 2050 and is the overlooked giant within renewable energy.



Mr Poole said the delivery of this leading green energy project has significant benefits to NSW and Australia including:
o The shovel ready project will lead to the immediate creation of 265 jobs during recommissioning, 55 permanent jobs at the plant and over 800 direct and indirect jobs through the fuel supply chain. Unlike other green solutions, Biomass provides permanent sustainable jobs over 30+ years as the plant requires constant fuel.
o An immediate large injection of stimulus to the local economy with the initial work and permanent ongoing contribution to the local area including demand for support services providing many indirect jobs
o The addition of 151 MW of green baseload power to the grid provides 24/7 reliable power for 200,000+ households assisting with the hole to be left with the impending closure of Liddell. The plant will directly reduce the potential for blackouts, outages and load shedding in NSW, assisting to protect other vital State industries including the Aluminium smelters
o Redbank generates the same output as 600MW of Solar but will be around the clock, 24/7 reliable green baseload creating 800-900 permanent jobs.
Green Baseload – Net Zero CO2 emissions
o Biomass is a renewable resource totally dependent on energy from the sun. Redbank will be in the vanguard and a flagship baseload generator forging a path towards net zero CO2 emissions, assisting to transition NSW from coal baseload generators whilst new technologies are developed.
o Additionally, Redbank provides a real option to efficiently use our timber resources in the event the government adopts hazard reduction programs with the objective of reducing the size and effect of bushfires by decreasing fuel loads in our forests. Forest waste can be utilised as a resource for generating power.
o The use of circulating fluidised bed technology as a solution to providing green 24/7 reliable baseload power is in line with the Federal governments and the Department of Primary Industries recommendations and policy. The Redbank project is also in line with the NSW Electricity Strategy announced last October.
Mr Poole said the initial fuel conversion at Redbank was part of a larger project to build a green energy park at the Redbank site.
"Redbank is unique and the only circulating fluidised bed technology in Australia. It is capable of burning biomass that will generate green base load power into the NSW grid at net-zero CO2 emissions," he said.
"It will form the base of a Green Energy Park which we hope will be one of the largest renewable generation facilities in NSW incorporating the use of waste mine gas, battery technology and as a beta test facility for other renewable technologies including carbon capture.
Mr Poole said while the transition to renewable energy was happening nationwide, current wind and solar projects were unable to provide baseload power, unlike his plant at Redbank, which can use waste biomass as a source of 24/7 power.
"Modern waste to energy and biomass plants are common in Europe, Asia and the USA but not in Australia, so we're breaking new ground with the recommissioning of a plant of this size on 100% biomass.
"We've also received strong political support which is encouraging and we look forward to working closely with the government as the benefits of the project from both an immediate employment and energy security perspective are compelling," Mr Poole said.