How important is marketing for a productive business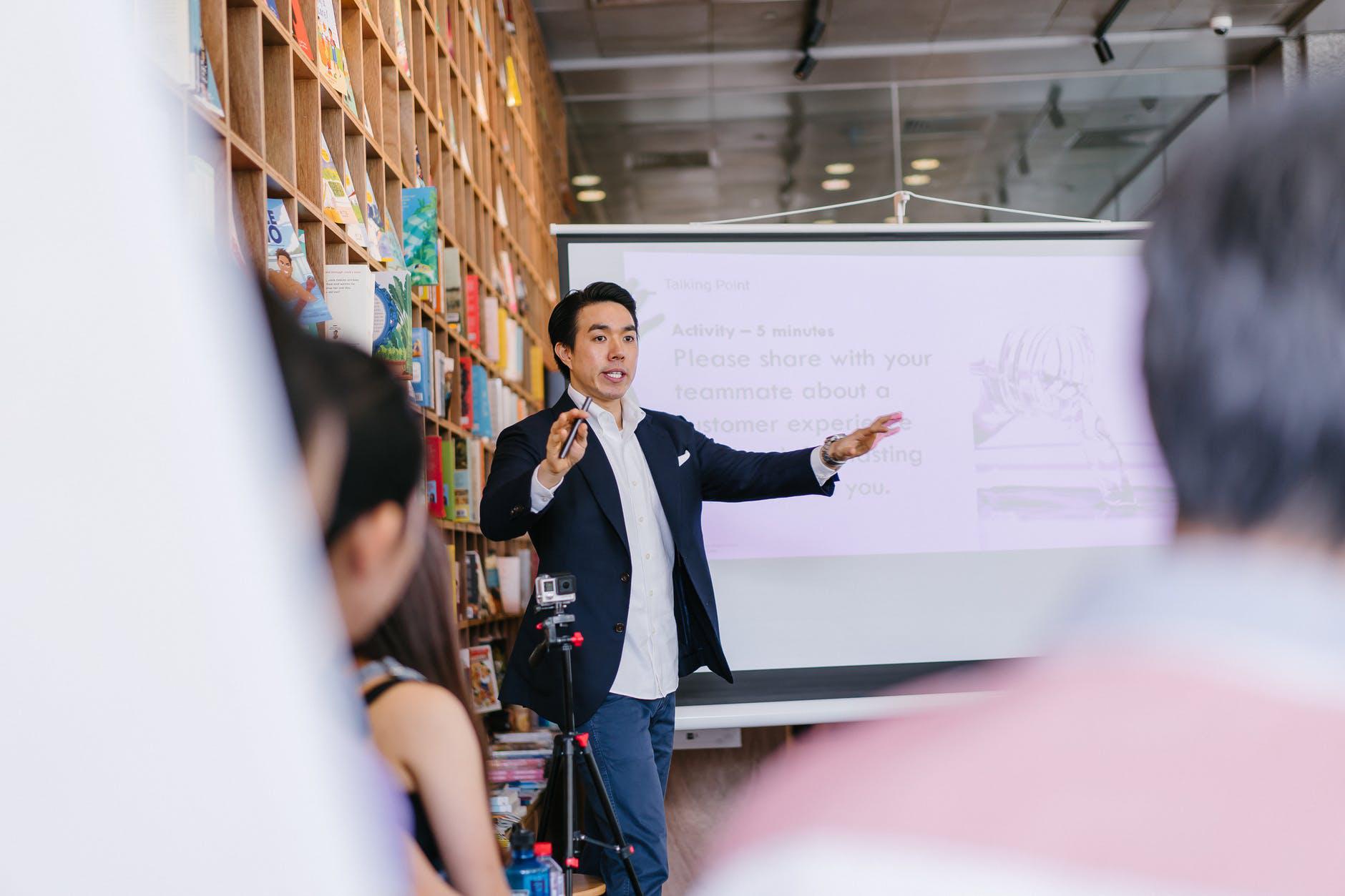 Marketing is always considered as the heart of your business activities. Unless you do a proper marketing scheme for your business, you cannot create significant brand awareness. This is why marketing is considered as the crucial elements to increase the productivity of your business. Today a number of big brands have reached this position because of their consistent efforts towards marketing their products. Marketing entails advertising, PR, promotions, public displays and much more. These activities are considered as crucial to creating brand awareness towards your target audience along with increasing and growing your sales.
A number of training activities are conducted to enhance the correct and desired marketing skills in the marketing and sales team. Hubspot training has been successful in providing effective one on one training along with online support which enables the key marketing skills required to increase the productivity of the business.
Significance of training programs in marketing
These training programs are essential for improving productivity because in the current world where competition is significantly increased you cannot wait for the success of your product by advertising your product only, but to understand the needs and requirements of your target consumers is crucial in making your business successful. Correct marketing is understood as the right product for the right customer at the right place at the right time.

Therefore without understanding your target audience, your marketing tactics will not be sufficient.
There are various benefits of effective marketing strategies and training, which are understood as key ingredients for a successful business. Some of them are as follows:
It can boost up your sales
Sales are subject to an increase when your brand is presented in the most presentable way. In a wide range of available options and competitiveness, holding your customers has become a tedious target. However, the brands which understand the significance of marketing do understand the impact of essential marketing strategies; therefore, they engage their employees with proper training and development programs for improving their marketing skills. The marketing team ensures the correct branding and publicity of the product along with placing the product in the reach of the target customers. These are understood as effective strategies to improve your brand awareness along with increasing sales and productivity of your business.
It can provide the desired reach to your target audience
The correct form of marketing is understood as the correct definition and message of your brand or product reaches to the target audience. With the significant training and coaching programs, brands often provide essential skills to their team in presenting the best image of their product. These training are essential for determining the age, group, likes, dislikes and cultural diversities of the target audience in order to address them in the most effective manner. Unless the correct message is delivered by your advertisement or your promotional campaigns, it remains unclear that whether the correct message to be delivered to the audience has been successfully delivered or not.

It can create brand awareness
Without sufficient training and encouragement, if the sales team is unable to address their target audience efficiently, your all efforts in production and development of the product can go in vain. As the product is meant to reach their target audience in order to achieve the desired target, it cannot be completed before addressing the right customers at the right time and place. Therefore it is essential to ensure that the correct marketing strategy is utilized by the sales and marketing team for not only attracting their customers but to create significant brand awareness.
It communicates your brand's message to the target customers
Communication is considered as key in improving each and every business. Marketing campaigns and pieces of training are conducted in order to train employees, how to communicate their brand message to the target audience. You cannot improve or enhance the productivity of your brand or business until your desired message is not delivered to your target audience. Hence it is understood that without proper training of marketing, the brand cannot get the attention of your target audience. Nowadays a lot of established and renowned brands are taking one-step-ahead strategies to communicate their brand's message in the most creative and innovative manners to make a significant impact on their target audience and getting successful in attaining their preferences over other brands.

At the end of the day, it is all about optimizing the customer experience. You want to portray your brand in a way that resonates with your target audience.

It can improve your brand reputation
Marketing has a significant impact on the minds of people. Therefore it has been agreed that marketing and advertising have great power to influence positively or negatively in the minds of people. Therefore it is understood that correct and effective marketing is essential in improving your brand image and reputation. A slight incorrect or unethical message can significantly ruin a brands image and decrease the amount of existing as well as new customers. Hence it is essential that marketing should be considered an integral activity which makes a brand popular among its consumers.

It will enable you to stay ahead in the competition
Nowadays, as the world has become digital and globalized due to the rise of information and technology, the competition between each and every industries has also increased significantly. Brands need to become aware of their competitors, and they need to improve their advertising and marketing campaigns regularly. The current wave of marketing imposes a significant pressure on organizations and companies to develop new product lines along with creative and innovative strategies of marketing and advertising in order to stay ahead of their competitors.
It can improve your profits
Marketing is considered as an integral activity as it impacts your overall business. This is why companies invest most of their costs and personnel towards effective marketing strategies. With differential and innovative marketing strategies, the products can reach their target audience, which can significantly improve the profits and revenue generation. Every business, either start-up or an existing one needs timely alterations and improvements in their marketing strategies and pieces of training to match up with the ever-changing and demanding world. The businesses which are successful in reaching their target audience through effective marketing are considered as successful in improving their productivity and profitability.
Conclusion
The effective training programs are significantly essential in improving your sales and productivity of your business. Without incorporating proper skills and training, your sales department cannot understand your customer deeply, which is the reason various brands are unable to reach their target audience. These training are able to enhance the attractivity of your brand towards the customers and ensures the conversion of your marketing into an established sale. These activities are required with various businesses who understand the effectiveness of marketing and creating essential brand awareness.