Superannuation isn't a retirement income system – we should scrap it
Written by

Cameron Murray, Research Fellow - Henry Halloran Trust, University of Sydney
Discussions about Australia's retirement income system typically begin by reciting the political slogan that there are "three pillars" to the system — the age pension, compulsory super, and voluntary savings.
It was the way the Abbott and Turnbull government's tax inquiry[1] looked at retirement incomes, and a frame of reference used by this government's retirement income system review[2].
Missing is discussion of what makes something a "retirement pillar".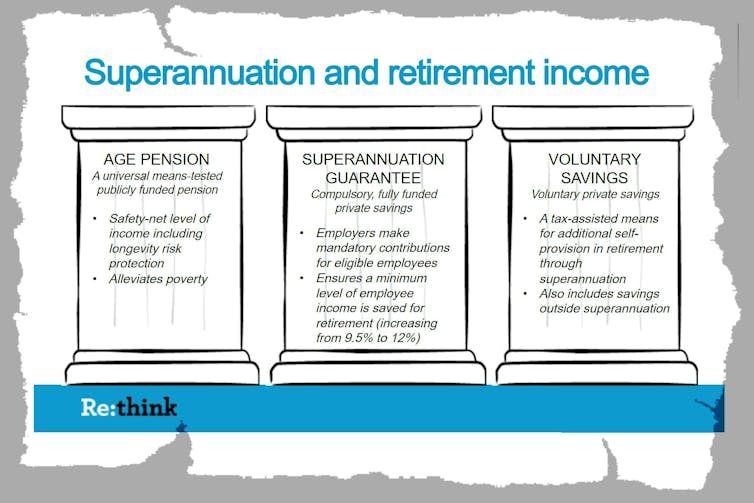 Authors: Cameron Murray, Research Fellow - Henry Halloran Trust, University of Sydney
Read more https://theconversation.com/superannuation-isnt-a-retirement-income-system-we-should-scrap-it-130191