What You Need to Know About Bathroom Vanity Bowls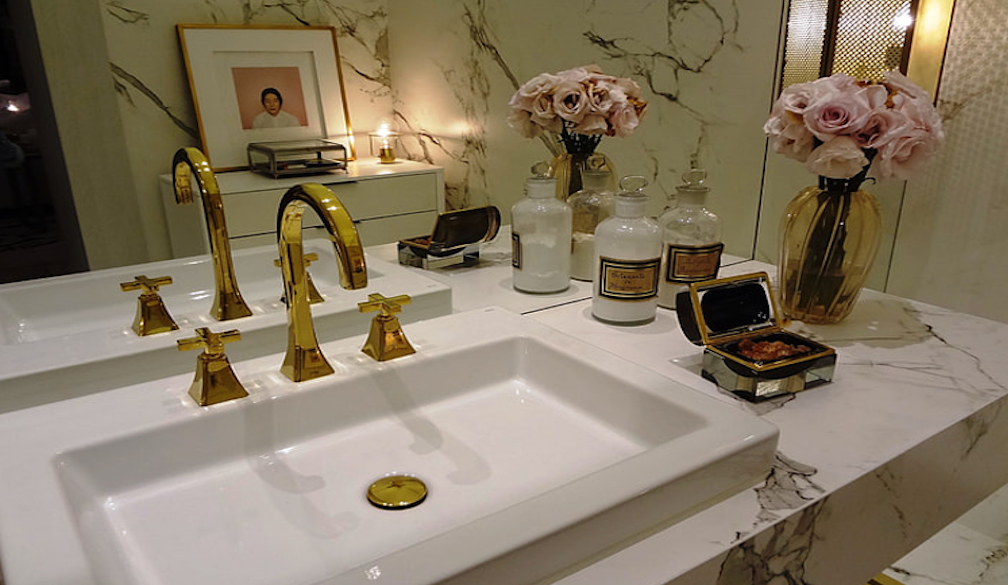 Endless styles exist when it comes to vanity sinks, and they include built-in options, elevated ones, or drop-ins. You can also get semi-recessed ones and vessel types that can result in seamless designs that can be well incorporated with the current interior designs. See more about these sinks on this page .
Improving the appeal of your bathroom is now possible because the bowls can come in various materials, sizes, and shapes to cater to your preferences and personal style. Recessed types can also be a good idea to prevent splashes, but the modern ones placed on top can also be a chic addition.
Homeowners are now spoilt for choice since there are plenty of things available, like composite materials that can help you match your current interior. Each offers its own unique set of advantages in terms of durability, stain resistance, and ease of cleaning, so you might want to check them out.
Considerations for Getting the Best Sink for Your Needs
Be Mindful with the Size
Even if you've got the most aesthetically looking sink out there, it can still fail to make an impression if it's not going to be in harmony with the rest of the décor. You need one that will fit with the colors, fixtures, and surroundings of the bathroom, so you should avoid the ones that are too small or overbearing.
Get the ones that are large enough to have a faucet and to support the family's cleaning routines. They should be accessible for the kids, and the heights should be at the standard level, so others won't have to break their backs while washing their hands.
Reaching the plumbing system and the water supplies should be a must, so take measurements. Make sure that you have enough space for the décor and toiletries and consult with a professional designer if needed.
Materials
Porcelain, vitreous China, and fireclay are all common options for the bowls. Ceramic requires minimal maintenance, and it's easy to clean. Expect it to look niche, while you can also have the enameled cast iron with a high-gloss finish that you can easily wipe. Attractive alternatives may include bronze, copper, granite, glass, and engineered stone. As they become widely available, you're going to be surprised by the variety of designs that you can come up with.
Styles
Décor schemes can start in certain areas, like the bathroom where you can blend the classic with the modern trends. Consider bowl sink designs for the small bathroom that you can put as a centerpiece or a primary feature in your walk-in shower. Popular mounts that you can add are the following:
Drop-in types or self-rimming variations are becoming popular as bath designs. They are sitting below the counters, but the tops are visible for anyone approaching them.
Wall-mounted ones are attached directly to the wall, and they are great for powder rooms or premium rooms. You can make the floor space appear wider and bigger when you do it right.
Pedestal bowls are a great option when your pipe fixture has to go through the floor. It's going to mask the plumbing work, and it's going to give you a more classical vibe.
Undermounts have rims fixed to the underside of the counter, but they sit below it. They are invisible until you walk right through them, and they are often paired with stone or quartz tops to prevent water damage.
Vessel types are going to sit at the counter, and they have similar looks to curving bowls. They can be rectangular or square in appearance, and there are various colors that you can choose from.
Vanities come with a piece of furniture where you're allowed to have cupboard space underneath while the basin sits on top. They are great for hiding unsightly pipes, and you can have various configurations with them.
Faucet Types
A faucet can have several holes where the water is going to enter, and the single-handle ones or the widespread bridge can be the right one for you. Popular materials can be made of zinc, stainless steel, chrome, or brass. You can also get copper, nickel, or oil-rubbed bronze, depending on your preferences. Read the post about cleaning bronze on this webpage: https://home.howstuffworks.com/home-improvement/household-hints-tips/cleaning-organizing/how-to-care-for-oil-rubbed-bronze.htm to know more.
Benefits of Having the Right Vanity Bowl
Added functionality is one of the reasons why homeowners choose these sinks. They can bring a lot into your space, where they can act as an additional cabinet for your other stuff. From sleek and modern to traditional and ornate, the owners are often spoilt for choice when they can choose one that matches their personal taste. 
Aside from the aesthetic factors, a bathroom vanity bowl also offers practicality. As mentioned, the built-in storage allows you to keep all your toiletries neatly organized and easily accessible. Say goodbye to cluttered countertops, and with the integrated types, cleaning can become a hassle-free experience for a lot of people. Potential buyers will appreciate the convenience and style that come with having this feature in their bathrooms.
Enhancing Your Bathroom Decor With Vanity Bowls
Incorporating vanity bowls can be a game-changer because these stylish and functional fixtures not only provide a practical solution for your daily needs but also add a touch of elegance to your space.
Choose from a lot of options, from porcelain to glass to even natural stone; there are endless possibilities available that can complement any style or theme you have in mind. 
Designs can constantly evolve, and this is where you need to be updated with the trends. There are open-plan sinks that can help you have a more spacious-looking bath. Items that were repurposed or salvaged can still be repainted and saved from landfills. They can generally contribute to the eclectic styles that many owners prefer. Spruce up the monotone colors with an injection of gold or add some visual warmth in the area for more personality.
Never underestimate the power of color when it comes to enhancing your bathroom decor. While white remains a classic choice for many homeowners, bolder hues like black or navy blue can make a statement and add depth to your space, and experimenting with different paints can truly transform the overall ambiance of your bathroom.