Managed IT Services: A Strategic Approach to IT Management
Written by

Business Daily Media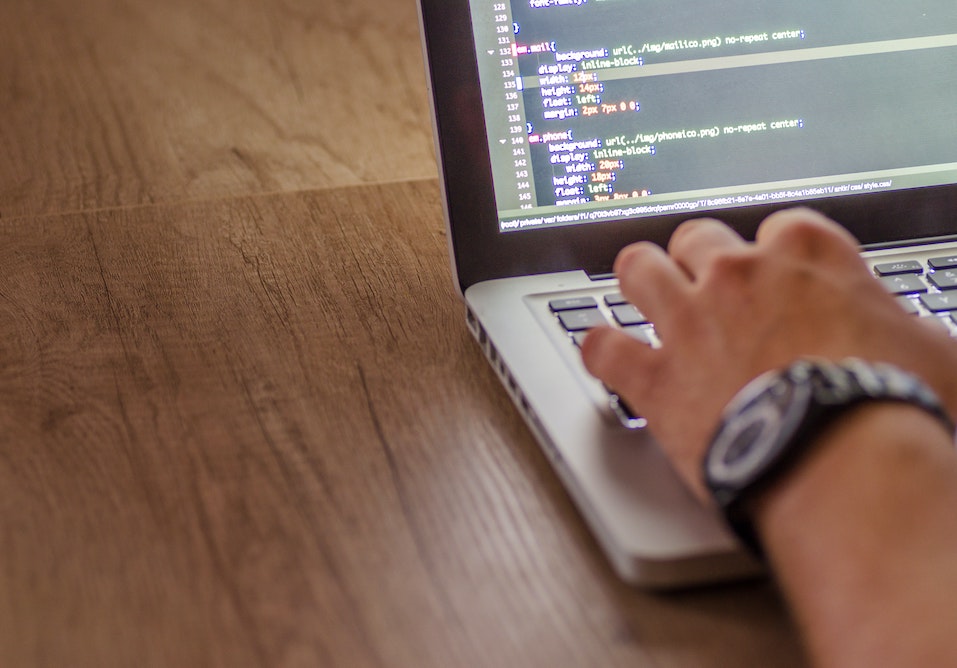 Navigating the ever-changing terrain of IT infrastructure management is becoming an increasingly complex challenge for businesses in today's digital age. From keeping up with the latest cyber security trends and countering emerging threats to ensuring optimal performance of underlying infrastructure, businesses find themselves with an abundance of obstacles to lag and slow their operations. Modern technology is moving forward at a racecar speed as the threats and demands it imposes on IT systems quickly follow suit. It's crucial for companies to stay one step ahead by staying informed of the newest developments in cyber security and continually investing in IT infrastructure improvements. Let's embrace cyberspace, knowing that we can navigate its complexities and use these connections to our advantage.
In this blog post, we'll delve into a solution that's gaining momentum - Managed IT Services. Buckle up as we explore how these services can transform how you manage your IT, aligning technology with your business goals and ensuring a secure and efficient operation.
Defining Managed IT Services
Finding the perfect partner for your IT needs is easy with managed services. Rather than taking a reactive approach to issue resolution, managed services focus on preventive care to avoid disruption. Let's start by defining the core concept: managed IT services involve leveraging external experts to manage and maintain your company's IT infrastructure.
These experts work with you to identify and address potential issues quickly to minimize downtime and speed up the resolution process. Managed IT services help free you from complex situations and pressing technical issues so you can focus on running and growing your business.
Beneficial Aspects of Managed IT Services
When it comes to this discussion, a professional managed IT services stands out. And with good reason, you can reap a wide variety of rewards by working with a managed IT service provider. 
First and foremost, this kind of provider gives you access to a team of IT technicians with industry expertise and an understanding of cutting-edge technologies. Rather than spending time and money on employee training, managed IT services take care of the hard work for you. 
On top of that, there's another significant advantage: reliable budgeting. When you enlist a managed IT service provider, you can rest assured knowing you're paying a set fee and getting top-notch comprehensive IT support in return. That way, it's easy to plan your finances and forecast future spending in your business.
The Strategic Approach of Managed IT Services
Now, it's time to look at the strategic side of things. Managed IT services providers are more than just your go-to experts in dealing with tech issues. They offer more than that - they become reliable strategic partners, helping you bridge the gaps between your business and technology. From large projects to small maintenance tasks, they've got you covered when aligning both areas. Ultimately, they turn technology into an essential tool that gets you closer to your long-term objectives.
Are you looking for the perfect partner to craft technology roadmaps that support your long-term goals? Boston Networks is dedicated to acting as consultants, creating a plan to enable your business to scale seamlessly. They recognize that IT functioning is so much more than a cost center and are committed to making it a key driver of growth. They've got your future IT needs covered.
Critical Components of Managed IT Services
Managed IT Services go beyond day-to-day maintenance. For starters, thorough IT assessments map out a strategy, making sure the layout and setup of your services are for better experiences for your users. Interpreting any irregularities helps yield curative solutions to log the progress immediately and further mitigate escalations. When an unavoidable pinch does strike, prearranged, real-time help desk agents come to the rescue for immediate assistance. In these times of growing online vulnerabilities, varying degrees of cybersecurity is requisite to stow user data. Crafting a comprehensive strategy for your organization doesn't just stop after crafting process-based solutions; instead, actively adjusting existing measures provides assurance that your goals are continually met and aligned with technological expectations.
Considerations When Choosing a Managed IT Services Provider
Taking an exploratory approach to managed IT services? Making the right choice of provider is crucial. If you're looking for an industry-leading powerhouse to partner with, take Boston Networks or at least a team like them into account. Not only does this team provide high-quality solutions, but they also genuinely invest time in understanding your specific requirements. Above all, Boston Networks is known for integrating experienced engineers and up-to-date or tailored software to ensure a secure and efficient atmosphere. Moreover, their industry-renowned commitment to delivering excellent results at fantastic value grants them an extra 'edge' and boasts their commitment to paving the way for your success.
Are you ready to take the business landscape by storm? Embracing managed IT services will get you there. Gone will be the days of backtracking inefficiently to address IT issues - now it will be about leveraging proactively planned strategies with the help of Boston Networks IT services experts. These pros know exactly how to align IT with your larger business goals for maximum growth potential. That includes self-assessment of potential, system optimization, and cutting old cords from inefficient technology. Move your business into the 21st century, knowing your IT is in capable hands. Are you brave and bold enough to chart new territory within the digital landscape and make your mark? Step into a future keeps no limits and never looks back. Open up the gates and let Boston Networks be the catalyst for growth. Why wait? It's your time to make history.