4 Signs You've Found the Right Business Partner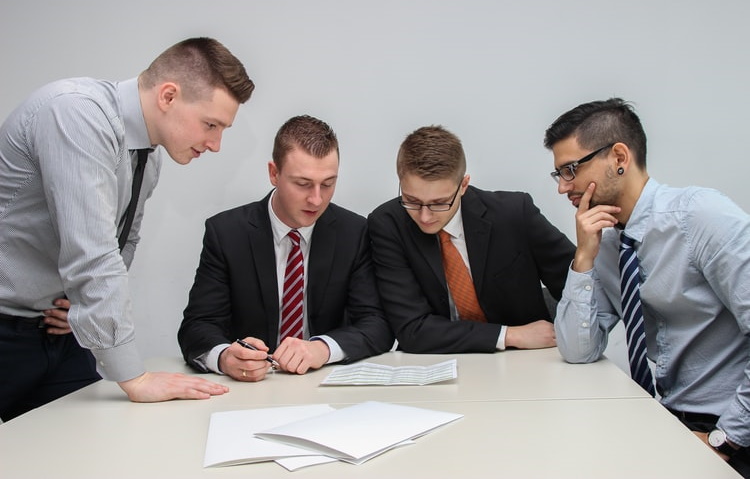 From dental practices to restaurants, running a business is a challenging endeavor, and having the right business partner can make or break your success. Having someone to brainstorm ideas, split the workload, and provide support can be invaluable. But how do you know when you've found the right business partner?
Here are four signs that indicate you've made a great choice.
They Align with Your Goals and Values
When you have compatible goals and values, it makes for a strong, cohesive team. Look for someone who shares your vision and is enthusiastic about working together to make that vision a reality. Having the same priorities ensures that any decisions made are in the best interest of the business.
For example,  if you're looking to open a restaurant, and your goals are to serve delicious food and create a great customer experience, then your partner should be just as passionate about achieving those goals. You don't want someone who's all about cutting corners to increase profits but rather someone who is passionate about the culinary arts and has an attitude toward customer care.
They Bring Different Skills to the Table
Having complementary strengths is an important factor in any successful partnership. Look for someone who complements your skillset and can do things that you can't for a more well-rounded business.
For example, if you're opening a dental practice and you have experience in dentistry but not much knowledge in marketing or web design, finding someone who has those skills can be beneficial. They can help with designing a website and creating effective campaigns to get the word out about your business.
They're Willing to Compromise
In any relationship, there will be times when you have to compromise. The same is true in business partnerships. You need to find someone willing to work with you and make concessions when necessary.
For example, if you're opening a brick-and-mortar store, you may want to go big and rent a large space while your partner thinks it's best to start small and find something more affordable. You need to be able to discuss this openly and reach a compromise that works for both of you. Otherwise, you'll never be able to move forward.
They Communicate Effectively
Good communication is essential in any business relationship. Not only do you need to be able to talk openly and honestly, but you also need to be able to listen carefully and understand the other person's point of view.
Look for someone who is a good listener, pays attention to detail, and can clearly express their thoughts without being confrontational or aggressive. Having this type of communication will help prevent misunderstandings and work disagreements.
For example,  if you're opening a furniture store and you have different opinions about the best way to display products in the showroom, you need to be able to talk it out without any hard feelings.
Finding the right business partner can be a daunting task, but it's worth the effort in the end. When you trust your partner to share your goals and values, bring different skills to the table, compromise when necessary, and communicate effectively, you know you've found the perfect partnership. With the right partner, you can take your business to great heights.