Investments In US Market With The Help Of Moomoo
Written by

Business Daily Media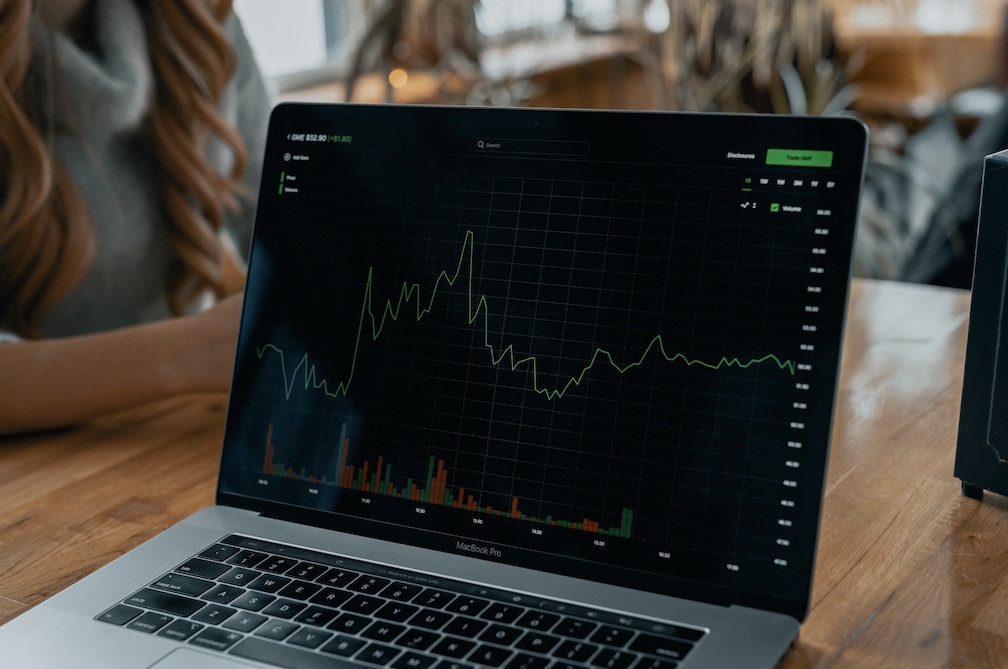 Investing in the US market requires establishing financial objectives, choosing a broker, funding an account, choosing investments, keeping an eye on them, and being patient. Establishing financial objectives, choosing a broker, funding an account, choosing investments, keeping an eye on them, and being patient are all important steps.
Ways to invest in the US stock market:
There are many ways to invest in the US stock market, including:
buying individual stocks

exchange-traded funds (ETFs)

mutual funds

Other assets. 
Investors who want access to US stock markets must first create a brokerage account with a platform that offers that service. 
Moomoo-A Trading App: 
On American stock exchanges, one such platform is Moomoo, which provides commission-free trading for stocks, options, and ETFs; is surely a trading app built for active traders. 
After opening a brokerage account, investors can investigate specific companies or ETFs to find prospective investment opportunities. This can involve studying news items, looking at other market indicators, and evaluating financial documents. Investors who have done their homework can use their brokerage account to place trades and buy the securities they are interested in.
Using the Moomoo online brokerage platform, you can trade stocks, options, and ETFs without paying any commissions. You can invest in US market for surely.  It is owned by Nasdaq listed company (FUTU), a Hong Kong-based business that offers a variety of asset management and brokerage services. Moomoo provides an easy-to-use web platform and mobile app for trading and investing in the US and Hong Kong markets. In order to assist customers in making wise investment decisions, Moomoo also gives consumers access to a variety of market data and analysis tools, as well as educational resources. Moomoo also provides other features like pre-market and after-hours trading, leverage trading, and options trading in addition to commission-free trading.
Best Characteristics of Moomoo:
Users have typically had favorable things to say about Moomoo. Here are a few of the most frequent user comments:
User-friendly interface:

Several people laud the Moomoo app and website's user-friendly interface. Even though they are new to investing, they find it simple to use and explore.
Commission-free trading:

Customers appreciate that Moomoo provides commission-free trading for stocks, options, and ETFs. This enables people to transact without being concerned about paying exorbitant rates.
Advanced research tools:

Several customers think that Moomoo's advanced research and analysis capabilities are useful in helping them decide on investments. These resources offer configurable charting, real-time market data, and options chain analysis.
Quick order execution:

Customers claim that Moomoo rapidly and effectively completes trades, which is crucial for investors looking to profit from market possibilities.
Customer service:

Moomoo provides customer help by email, phone, and live chat in addition to other channels. The customer service team's timeliness and helpfulness are valued by the users.
Yes, here are a few more interesting thigs about Moomoo:
Mobile trading: Investors may trade while on the go with Moomoo's mobile app, which is useful for people who wish to keep an eye on their investments and place trades from any location.

IPO investing: Moomoo provides access to initial public offerings (IPOs), which let investors purchase shares of emerging businesses before they are made publicly tradeable.

Community forum: Moomoo's community forum enables investors to interact with one another, exchange thoughts and information, and talk about current market conditions and investment philosophies.

Global market access: Moomoo provides access to markets outside of the United States, such as those in Asia and Europe.

Customer service: Moomoo offers live chat, email, and phone customer service.
Moomoo, a well-liked and rated trading software, provides a variety of helpful features for investors, including commission-free trading, sophisticated research tools, pre-market and after-hours trading, margin trading, IPO investment, and a community forum. The software has received high marks from customers for its user-friendly layout, affordable prices, and variety of investing opportunities.
Moomoo's services for the ASX and US markets
For both the ASX (Australian Stock Exchange) and US markets, Moomoo provides a variety of services. In 180 days, both the ASX and US markets for moomoo have had $0 brokerage fees. The following are some of the main services that Moomoo offers in each market:
About the ASX market:
Trading platform: Users can buy and sell stocks and ETFs on the ASX using Moomoo's trading platform. To assist users in making knowledgeable trading decisions, the platform provides real-time quotations, sophisticated charting tools, and other features.

Access to IPOs: Moomoo provides access to ASX IPOs, which enables investors to purchase shares of emerging businesses before they are made publicly available.

Research and analysis: Moomoo offers tools for research and analysis to assist users in stock evaluation.
AU investor promotions:
Moomoo offers AU investor promotions to invest in the US Market, including free stocks, user referral programmes, free Level 2 market data, and commission-free trading. These specials can be used to earn up to $2,500 USD in exchange for a minimum deposit of $2,000 AUD.
Conclusion:
Investors should carefully assess their financial goals and risk tolerance before making any decisions on investments because investing is always risky. Before making any judgements, it's also crucial to conduct your own research and comprehend the dangers associated with each investment. Nonetheless, investing in the US stock market has the potential to offer huge long-term returns with the appropriate information and resources.