Why It Is Important to Choose the Right Kitchen Taps
Written by

Business Daily Media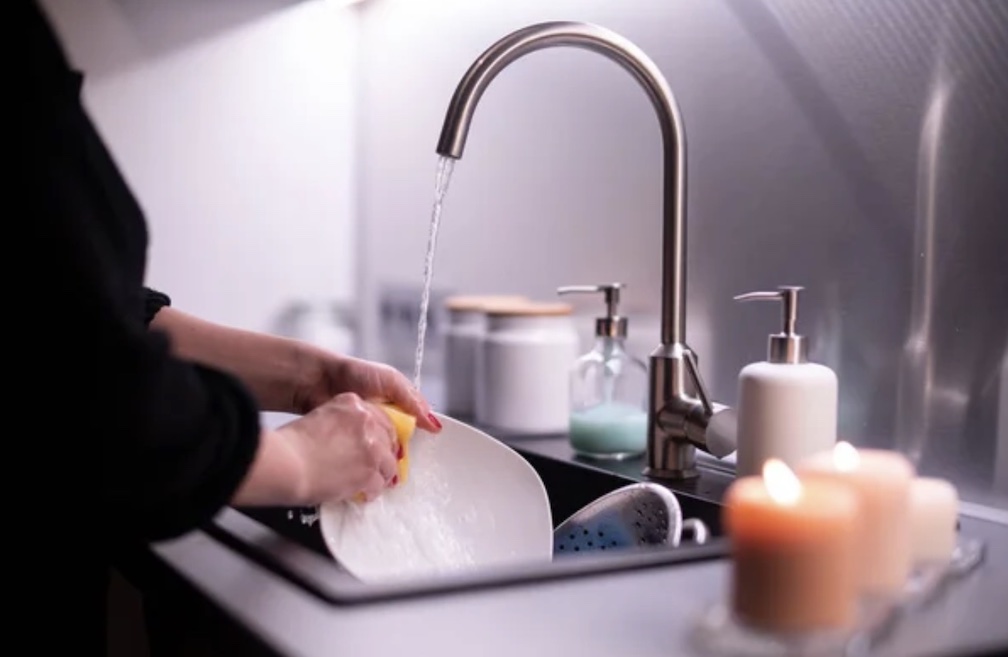 The kitchen tap is one of the most often used fixtures in the kitchen, which is a necessary component of any house. The kitchen tap is essential to daily cooking and cleaning duties, from filling pots to washing dishes. That is why picking the proper kitchen tap is so important. The best kitchen tap should be durable and functional, not just aesthetically pleasing. 
While the wrong kitchen tap might frustrate you and possibly harm your kitchen, the proper one can make your kitchen tasks simpler and more effective. The sort of material a kitchen tap is composed of is among the most crucial things to take into account. Brass, chrome, and stainless steel are the most common materials for kitchen taps. There are some tips on how to Choose the Right Kitchen Tap.
Consider Your Faucet Needs
Choosing the appropriate faucet is one of the most crucial decisions to make when remodelling a kitchen. One of the most often used fixtures in the house, a kitchen faucet not only improves the room's look overall. It is crucial to think about the particular requirements of the home before choosing a kitchen tap. 
For instance, a high-arc faucet may be required to allow enough clearance for large pots and pans if the kitchen will be used to prepare food for a sizable family. In contrast, a faucet with a pull-down sprayer may be recommended if the kitchen is utilized for entertaining and socializing to make cleanup after parties easier.
Consider Your Kitchen Design
The selection of kitchen taps is one of the most crucial factors to think about when building or upgrading a kitchen. A kitchen tap is not just a useful appliance; it also significantly contributes to the room's overall beauty. It might be confusing to decide which style and finish is best for your kitchen design with so many options available.
Style should be one of your top priorities when choosing a kitchen tap. The tap's design should complement the kitchen's overall appearance. For instance, a contemporary-style tap would complement a sleek, modern kitchen best, but a historic kitchen would benefit from a more classic, ornate design.
Consider Your Budget

The kitchen taps should be taken into account while remodelling or redesigning the kitchen. The choice of the proper kitchen tap is critical since it affects both the kitchen's functioning and appearance. The budget is a vital consideration before making a choice. Establishing a budget is crucial before making any purchases. A budget aids in reducing the available options and preventing overspending. 
It is crucial to keep in mind that purchasing high-quality kitchen faucets will ultimately save you money and effort on maintenance and replacements. To have a practical and fashionable kitchen tap, nevertheless, does not necessarily mean breaking the budget. To be practical, kitchen taps also contribute to the room's overall beauty. Choosing which tap to use can be difficult due to the abundance of alternatives. Your money is a crucial consideration when choosing a kitchen tap.