Chiropractic Treatment Changes Medical Care in Singapore
Written by

Business Daily Media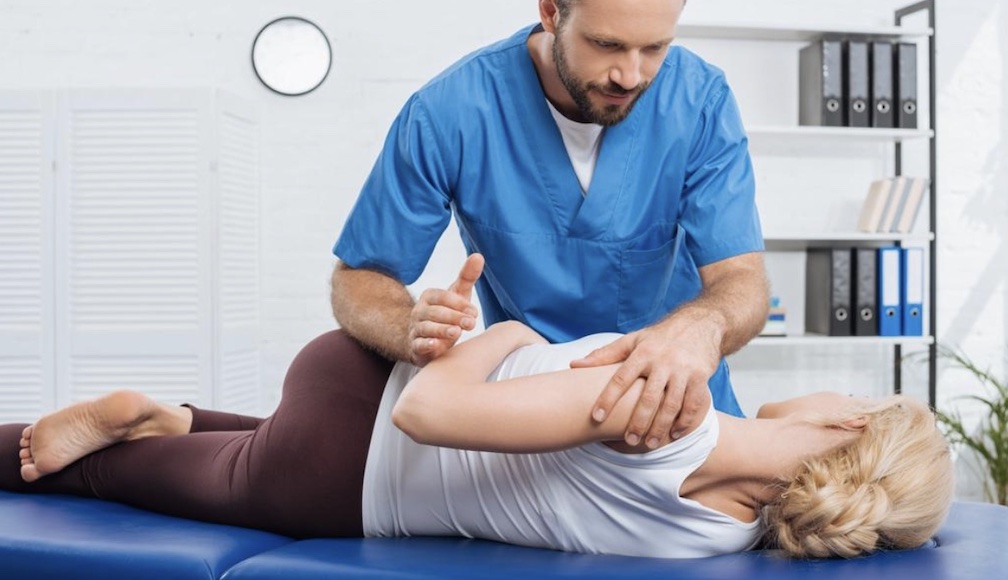 Are you experiencing neck, back, or joint pain? If so, seeing a chiropractor in Singapore may be beneficial for you. Chiropractic care is safe and effective and can help improve your overall health and well-being. Here are some of the benefits of seeking chiropractic care in Singapore:
Improved Mobility: By receiving regular chiropractic adjustments, you can increase the range of motion in your joints and improve your mobility. This is especially helpful if you're suffering from inflammation or stiffness due to arthritis or a sports injury. A chiropractor in Singapore is skilled at performing gentle manipulation that can help reduce tension and restore flexibility to affected areas.
Pain Relief: Seeing a chiropractor can provide relief from chronic pain caused by conditions such as sciatica, headaches, neck pain, and lower back pain. Through manual spinal adjustments, chiropractors are able to relieve pressure on nerves that cause discomfort throughout the body. After just one session with a qualified practitioner in Singapore, many patients experience improved comfort levels associated with their condition over time.
Improved Posture: Poor posture is often responsible for causing backaches as well as other aches related to incorrect alignment of the spine which can affect your overall well-being over time.
Singapore is a hub of modern medical care and technology, but many people don't know that chiropractic care is also available and widely used. Chiropractic care is a form of alternative medicine focused on the diagnosis and treatment of mechanical disorders of the musculoskeletal system, especially the spine. It's based on manual manipulation, often referred to as adjustments or manipulations, which are applied to joints in order to bring them into proper alignment. This can help ease pain and improve the range of motion.
Chiropractic care in Singapore has been around for many years, with increasing popularity due to its effectiveness in treating various conditions such as neck pain, lower back pain, shoulder pain, sciatica, and headaches. In addition to manual manipulation techniques such as stretching and massage during treatment sessions; chiropractors also use heat therapy, cold therapy, or ultrasound treatments for further relief from symptoms.
Chiropractors can also help patients manage their lifestyle and diet changes necessary for long-term health management through counseling services that focus on exercise routines designed specifically for each patient's condition. Nutrition advice may also be offered during appointments when appropriate. Many patients have found significant improvements after a few visits when combined with lifestyle modifications prescribed by their chiropractor.
Finding the right chiropractor in Singapore can be a daunting task. With so many practitioners operating in the city-state, it is hard to know who is the most qualified and experienced to provide treatment. To help you narrow down your search, here are some tips on what to look for when selecting a chiropractor for yourself or your family.
First and foremost, consider qualifications: Look for practitioners with at least four to five years of experience in treating patients with spinal ailments such as neck pain, back pain, and headaches. Board certification is also important; certified chiropractors must pass an examination and adhere to certain standards of practice set by their respective governing bodies.
Next, ask around: Ask friends or relatives who have a good rapport with chiropractors if they can recommend one near you – this will give you an idea of how reliable the practitioner is likely to be. You can also visit online forums dedicated specifically to discussing health issues related to Singapore's clinics and doctors – these are often filled with opinions from people who have experienced treatment from various practitioners themselves.
Once you have identified potential candidates, take time out during an initial consultation: Make sure that both parties are comfortable communicating openly about any concerns or fears regarding treatments – this will ensure that you receive the best possible care.
Conclusion:
Chiropractic care in Singapore offers quality and professional care for spine and joint pain. With experienced and knowledgeable practitioners, modern facilities, and a wide range of services available, patients can feel confident in receiving the care they need. Whether dealing with chronic or acute pain or seeking to improve mobility and posture, chiropractic care can be a safe and effective option for many.