Vegan Shoes for the Eco-Conscious Shopper
Written by

NewsServices.com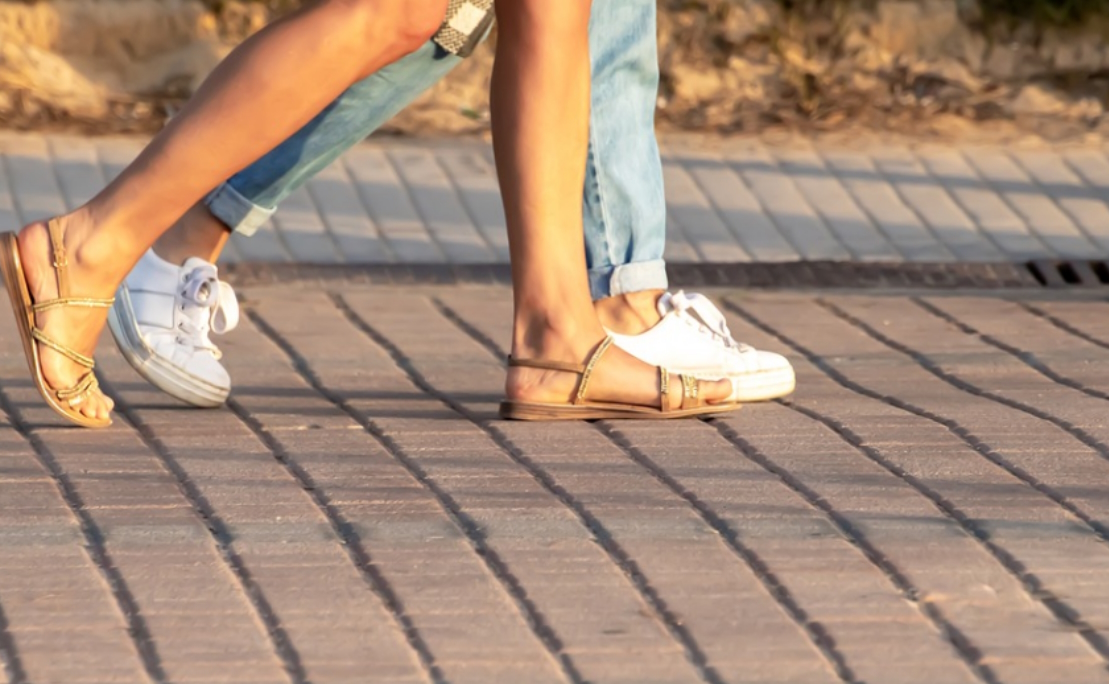 Welcome to the world of vegan shoes online! Shopping for vegan shoes is a great way to make sure your wardrobe is cruelty-free and environmentally friendly. With so many options available, you can find the perfect pair of shoes that fit your style and values. From stylish sandals to sporty sneakers, vegan shoes come in a variety of materials, colours, and sizes. Here you will find information on where to buy vegan shoes online as well as tips for finding the right pair for you. Get ready to explore the world of ethical footwear with us!
Benefits of Buying Vegan Shoes Online
In today's world, more and more people are going vegan. This lifestyle choice has many benefits, including the environmental impact of reducing animal products from our diets and clothing choices. One way to make an eco-friendly fashion statement is by purchasing vegan shoes online. Here are some of the key benefits of buying vegan shoes online:
Animal Welfare

– By buying vegan shoes, you're making a conscious choice to not support animal cruelty in any form. Many types of leather and other animal-based materials used for shoe production involve cruel practices such as dehorning or mulesing which can cause physical pain for the animals involved. Buying vegan shoes ensures that no animals were harmed in their production process, giving you peace of mind when shopping online for footwear.
Eco-Friendly

– Vegan shoes are often made with recycled materials such as canvas or rubber that don't require any additional resources to produce them; thus, reducing your carbon footprint significantly when compared to leather products that involve chemical tanning processes which can be harmful to the environment due to their release of hazardous waste into water sources during production.
The Different Types of Vegan Shoes Available
Vegan shoes are becoming increasingly popular with people all over the world, and for good reason. They are ethical, eco-friendly alternatives to conventional leather and animal-based materials used in footwear. Not only are vegan shoes both stylish and comfortable, but they also come in a wide range of styles to suit anyone's wardrobe needs.
One of the most popular types of vegan shoes available today is faux leather or pleather shoes. Faux leather looks exactly like real leather but is made from synthetic materials that don't require any animal products or processes in their production. Faux leather is often much more affordable than genuine leather, making it an excellent choice for those looking for budget-friendly vegan footwear options. Faux leather generally comes in black, brown or tan colours and can be found in everything from classic dress shoe designs to modern sneakers and boots.
Another type of vegan shoe that has become increasingly popular is canvas sneakers or slip-on loafers made from organic cotton fabrics. These shoes provide a breathable yet durable alternative to traditional rubber sole footwear and come in an array of different styles including low tops, high tops, slip-ons and moccasins. They look great with jeans or shorts for a casual look during the summer.
How to Choose the Right Size and Style for You
Choosing the right size and style for you can be a difficult task. Everyone has their personal preferences, body shape, and lifestyle that should be taken into consideration when shopping for clothing. While there are no hard and fast rules when it comes to selecting the perfect wardrobe pieces, here are some tips to help guide you toward making the best decisions for your individual needs.
Consider your body type when shopping: petite sizes are designed to fit smaller frames while plus sizes cater to larger ones. Knowing which category you belong in can help narrow down your search and make it easier to find clothes that will flatter your figure. Additionally, pay attention to fabric types – certain fabrics like cotton or wool may drape better on certain body types than others so keep this in mind as well!
Decide what kind of style fits you best. Are you looking for something casual or dressy? Classic pieces or trendier options? Make sure whatever clothing items you choose reflect who you are and how you want to present yourself. Researching fashion trends online may also be beneficial so that way if something catches your eye but doesn't quite fit into the "classic" category – don't hesitate!
Tips for Shopping for Vegan Shoes Online
Shopping for vegan shoes online can be daunting, especially if you don't know what to look for. With so many different styles, materials, and brands available, it can be hard to know where to start. Whether you're looking for stylish boots or comfortable sneakers, here are some tips to help you find the perfect vegan shoes online.
Start by researching the brands that offer vegan shoes. There are several ethical shoe companies out there that make stylish and durable footwear from animal-free materials. Familiarize yourself with their collections and read customer reviews so that you can get an idea of which styles will work best for your needs.
Next, determine what type of shoe material is most important to you. Many vegan shoes are made from materials like canvas or hemp – both of which are durable and breathable – while others use synthetic leather or other eco-friendly fabrics such as cork or pineapple leaf fibre. Consider your lifestyle when making this decision; if you plan on wearing the shoes in wet conditions then waterproof options might be best suited for your needs.
Once you have an idea of the type of shoe material that works best for your lifestyle, begin shopping around online stores like Amazon or Etsy to compare prices between different brands.
Conclusion
In conclusion, vegan shoes are a great ethical choice for anyone looking to make a positive impact on the environment. With the rise of e-commerce, it's now easier than ever to shop for vegan shoes online. As more people become aware of the environmental impact of their choices, vegan shoes will continue to be a popular and sustainable option.