Office Decor Ideas to Refresh Your Workspace
Written by

NewsServices.com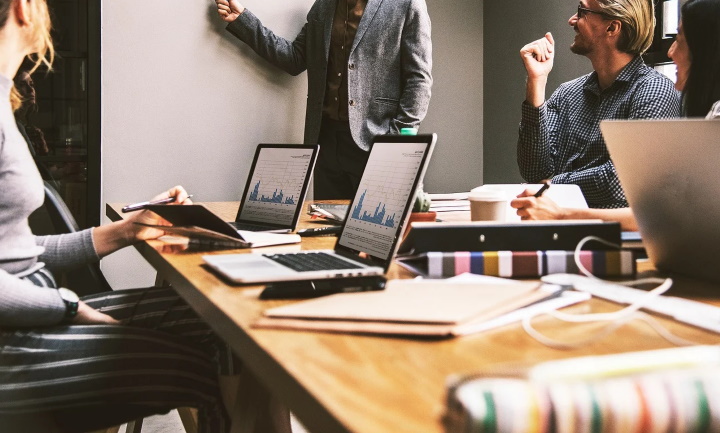 Whether you are a remote worker in a small home office or you spend your days in a cubicle in a sprawling office surrounded by your co-workers, the decor in your workspace is vital to your long-term productivity and peace of mind. Here are just some ways you can give your workspace an upgrade to ensure you stay motivated and inspired no matter your workload.


Invest In Unique Furniture
Thanks to technology making communication easier and workspaces more compact, the furniture in your office no longer needs to focus on function over all else. If you are looking to upgrade your home office, consider adding something unique to the room in the form of a functional but fun table, chair, or even a sofa for coffee breaks and more relaxed meetings. If your options are more limited, even a relatively small upgrade, like your office chair, can make a big difference. When looking at your options, consider visiting Ligne Roset Hampstead for a look at their range of contemporary furniture options for all styles and budgets. And, should you need some expert advice, their interior design service can help you create the perfect workspace for your needs.


Get Smart with Your Storage and Declutter
Clutter is one of the main killers of productivity, which makes it the first place you should start when looking at cheap ways to elevate your mood and improve your performance at work. Get started by sorting out the things on your desk into things you need, things that you want, and things that could maybe be stored elsewhere (like in a bin). Once you have an idea of what needs to stay, look at what creative storage solutions would work best for your needs. For example, if you have a lot of stationery on your desktop, consider something like a multi-function stationery organiser to keep things tidy but still easily accessible. Google is your friend when it comes to finding creative solutions to problems, so don't be afraid to get inspired by home decor ideas from other people on platforms like Pinterest.


Personalise the Space with a Piece of Art
You can tell a lot about a person by looking at the art that they love, and there is no better way to improve a workspace than by including something that either brings joy or inspiration into it. Not only will your workspace feel more comfortable, and more homely, but it can also improve your mood, boost your creativity, and ultimately lead to more productive workdays. Use a mix of prints and art to create a centrepiece to the area, or stick with simple with a single, larger piece that you can enjoy from anywhere in the room.
With just a bit of thought and creativity, you can improve your attitude, health, and well-being just by investing in a few key office decor upgrades. Create the workspace you need to succeed by implementing one or more of the tips above and improving your workday today.