EZZ Life Science Holdings reports strong quarterly performance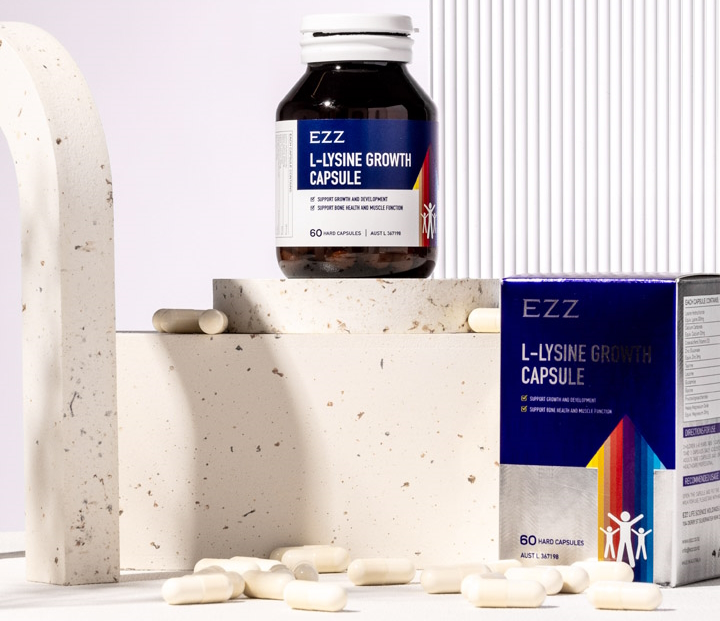 EZZ Life Science Holdings (ASX: EZZ) has announced its quarterly activity report and Appendix 4C cash flow statement for the quarter ended 31 December 2022. The company reported strong financial performance, ending 2Q FY23 with $8.6 million in cash inflows from customers - a 43% increase from the previous quarter. This represents a significant increase of $4.9 million or 132% compared to the corresponding quarter in FY22.
According to EZZ Life Science Chair, Glenn Cross, the strong performance is a result of the Company's success over the shopping festival period, and significant strides in product innovation, with the company releasing five new EZZ products and upgrades to the Eaoron line over the last quarter.
"As the world continues to recover from the effects of COVID-19, EZZ is positioning itself for growth in calendar 2023. Last quarter, EZZ saw a notable upswing in sales through e-commerce channels across China, Australia and New Zealand. The October to December quarter is typically our peak season, with shopping festivals presenting a powerful opportunity to drive sales," said EZZ Life Science's Chairman Glenn Cross.
"We are increasingly seeing Chinese consumers turning towards high quality health and wellness products, and with the opening of China's international borders, we expect to see an increase in Chinese tourism in our key markets of Australia and New Zealand, providing a significant boost to our tourism retail trade. Prior to the pandemic in 2019, 1.4 million annual Chinese visitors represented $12.3 billion in annual tourism receipts to Australia," Cross added.
"EZZ is focusing on developing new products to appeal to both existing and new customers. We have a number of new product launches scheduled for 2023, and the strong growth of our Shopify store has provided us with valuable insights into consumer behaviour. In addition, EZZ has plans to expand our customer base into new markets, specifically Southeast Asia. With the pick-up in China-related sales and our planned new product releases, we are well-positioned to continue growing revenues and creating value for our shareholders," he concluded.
Quarterly financial performance
EZZ demonstrated strong financial performance in 2Q FY23, generating an operating cash inflow of $608,000, compared to the previous quarter's operating cash outflow of $1.2 million. The company's cash balance remained robust at $9.6 million as at 31 December 2022, allowing it to continue to implement its strategic plan to accelerate growth opportunities. EZZ also invested $1.3 million in advertising and marketing to meet the needs for promotion during the major shopping festivals in the quarter.
EZZ's e-commerce platform, EZZ Shopify, also showed exceptional growth, with sales increasing five-fold from the previous quarter and 152 times compared to the same period last year. The number of customer orders also increased by 11 times, thanks to a significantly stronger customer conversion rate.
In October, the Company declared its second dividend, a final dividend for FY2022, and made the payment in December. Despite the challenges faced due to COVID-19, the Company remained profitable and decided to share profits with shareholders as a sign of appreciation for their ongoing support.
Key business highlights 
During the quarter, EZZ launched new products including EZZ Incontinence Relief, EZZ Joint Energy Boost, EZZ Brain Focus Superblend, EZZ High Strength DHA and EZZ Luminescent Beauty Tablets. These products target a variety of different demographics, from children to women to the elderly. EZZ has already seen success with EZZ Incontinence Relief producing over $500,000 in sales within a month of its release in December.
EZZ's participation in China's 11.11 Global Shopping Festival was a highlight of the quarter, with sales up eight times from the previous year, reaching a new company record of $2.56 million. With over 41,600 items sold on Tmall and Douyin, the Company again ranked at the top of sales on these two major e-commerce platforms in China. Notably, the Company's L-Lysine Growth Capsule outsold competitors such as Swisse and became the top-selling product on Tmall Global in its category, based on monthly data calculations of sales figures, customer satisfaction rates, and re-purchases.
During the quarter, EZZ also had the opportunity to exhibit at international expos in China, Turkey, and Singapore, which attracted more than half a million visitors. The events provided an excellent opportunity for the Company to showcase its range of health and wellbeing products.
About EZZ Life Science
EZZ Life Science Holdings Limited (ASX:EZZ) is an Australian genomic life science company with a mission to improve quality of life and human health. EZZ Life Science has a focus on genomic research and development to address four key human health challenges: genetic longevity, human papillomavirus (HPV), helicobacter pylori, and weight management. EZZ Life Science is passionate about investing in the future of consumer health through the development of e-commerce and distribution of high-quality products via omnichannel models across Australia, New Zealand, China and worldwide. EZZ Life Science is led by an experienced senior management team that have implemented strategies to drive rapid and ongoing growth of the business.
For more information please visit our corporate site ezzlife.com.au and our consumer site ezzdna.com.au.