5 Must-Know Tips For Your Company's Car Shipping
Written by

NewsServices.com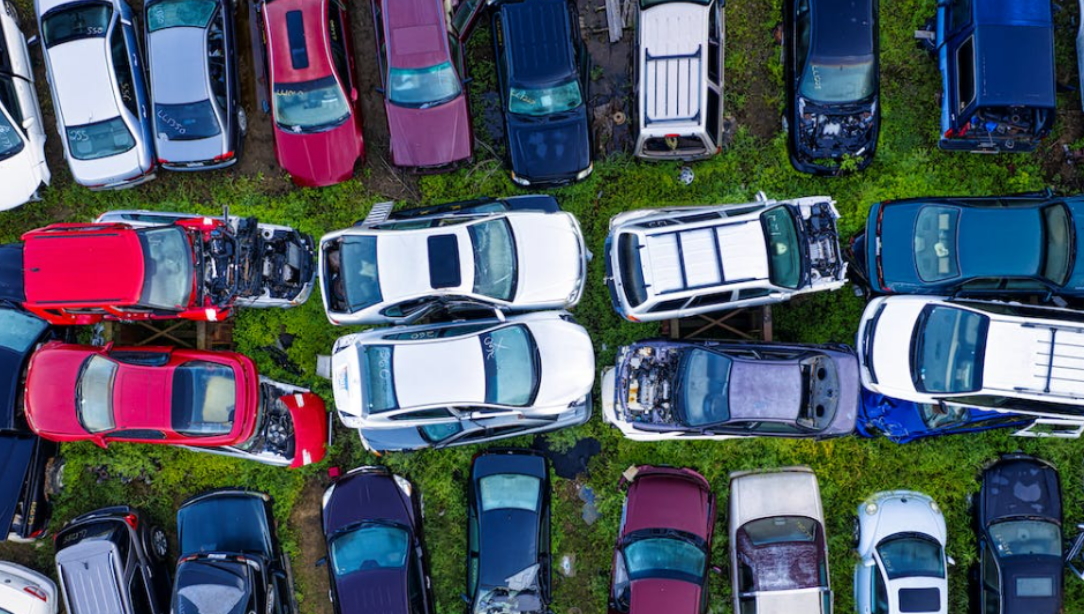 Car shipping is a complicated process requiring much planning and consideration. If you're looking to ship your company's cars, you should follow a few key tips to make the entire experience as stress-free and efficient as possible. Here are five essential tips for moving your company's vehicles.
1. Work With An Auto Shipping Company
When moving your company's car, it's important to work with a reputable and efficient shipping company. Research different companies and ensure their services are up to par with industry standards. Ask for quotes from multiple companies and pick the one that best fits your needs.
The advantages of working with a shipping company include
- Having experienced personnel handle the process from start to finish

- Receive protection for any damages incurred during transit

- Stress-free experience knowing that your vehicle is in good hands

- Receive timely updates on the car's location and progress
It can be tempting to go with the cheapest option you get. However, you should never gamble with your company's cars. Consider reliability for extra protection for any damages incurred during transit.
2. Choose The Right Type Of Service
When considering your company's vehicle shipping needs, it's choosing the right service type is important. Determine whether you need open or enclosed transport and decide if door-to-door or terminal delivery is necessary.
The type and value of your vehicles will determine the cost to ship your cars across the country. If you're not sure which type of service to choose, speak with a shipping representative who will help you select the right one. For an expensive car, it is best to use an enclosed service with door-to-door delivery, while a cheaper vehicle can likely be shipped open with terminal delivery.
Bulk shipping may also be an option if you're shipping multiple vehicles.


Tips for choosing a service
- Determine whether you need open or enclosed transport

- Decide if door-to-door or terminal delivery is necessary

- Consider the value of your vehicles and select an appropriate service

- If shipping multiple vehicles, look into bulk shipping options

3. Prepare The Car For Shipping
Before entrusting your vehicles to a shipping company, it's important to prepare them for transport. This may include cleaning and detailing the car and checking its fluid levels, tire pressure, and battery charge. Ensure all personal items are removed from the vehicle and take pictures of the car in case of potential damages.
Preparing your car helps prevent delays and ensure your vehicle is ready for transport. Doing so may also lower costs since many companies offer discounts for well-prepared cars. Additionally, you prevent accidental damages that may result from an unclean and/or sloppy car.
4. Get Insurance
Insurance covers any damages that may occur during transit, so it's getting the right insurance for your vehicle is important. Most companies provide basic coverage at no additional cost, but you can always opt for higher coverage.
Before settling on one shipper, compare the insurance coverage costs among several companies. Not all policies cover in-transit damage or other unforeseen events, so make sure you understand exactly what is covered under each policy before making a decision.
Tips for choosing the best insurance coverage for car shipping


- Compare the cost of insurance coverage among multiple companies

- Read the fine print and ask as many questions as possible about the policy

- Understand exactly what is covered under each policy before making a decision

- Opt for higher coverage if needed

5. Track Your Vehicle
The last tip for shipping your company's car is to track its location and progress. Many reliable companies provide up-to-date tracking information via their websites or apps. This allows you to monitor the car's location and stay informed of any delays or changes in arrival times. Knowing where your car is at all times is essential for a stress-free shipping experience.
When tracking your car, pay attention to the estimated delivery time and compare that with the actual delivery time. This will help ensure that everything is running smoothly and no delays are occurring during transport. Additionally, some shipping companies provide 24/7 customer support for any questions or concerns regarding the shipping process.
Shipping cars across the country can be a daunting process, but by following the tips outlined above, you can rest assured that your vehicle will arrive in one piece. Start by researching shipping companies and get quotes for different services. Once you have chosen the option most suitable, prepare the car and secure insurance coverage to protect against any damages. Finally, track the vehicle during transit and stay informed of any changes in arrival times. By following these steps, you can be sure that your car will arrive safe and sound at its destination.