Australia strengthens financial services position in APAC - Polar 993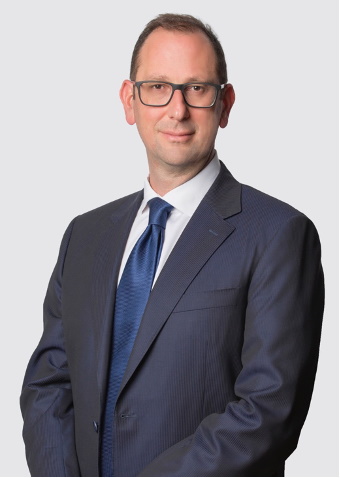 Boutique corporate funds management advisory firm Polar 993 has reported a flood of enquiries from overseas and domestic Venture Capital, Private Equity and Credit firms looking to utilise Australia's new Corporate Collective Investment Vehicle (CCIV) regime.
Polar's first CCIV was established with the support of Merricks Capital, one of Australia's leading fund managers focused on hard assets in Australia and New Zealand.
"Australia has now opened the door for foreign capital to flow into Australia in a regulated way but without structural impediments. This is going to materially strengthen Australia's position as a significant player in financial services in the Asia Pacific Region," said Polar 993 founder Adam Lindell.
A CCIV is a globally recognised, share based collective investment structure and is materially different to the normal corporate Trust arrangement used in Australia. The Federal Government approved the structure earlier this year to better attract offshore capital as well as assist local wholesale investors.
Polar 993 provides professional corporate trustee services and AFSL licensing and works with and advises some of Australia's leading Venture Capital and Private Equity groups, including: the billion dollar SEEK Growth Fund, the Josh Liberman backed Lumir Ventures and Israel's largest HealthTech and Life Sciences fund aMoon.
Mr Lindell, who has just returned from a fact finding VC tech tour of Israel on a trip led by Josh Liberman and his venture firm Lumir Ventures, said Australia was at the forefront of a new era of limitless opportunities for investment.
"The introduction of CCIVs is a game-changer for funds management in Australia and we are pleased to be a market leader in establishing a state-of-the-art solution."
"Polar 993 is delighted to be the first professional trustee to register an investment vehicle under the new CCIV structure."
"We've already seen significant interest from global fund managers looking to raise capital out of Australia. They love this structure. We've had enquiries from large institutional VC, PE and Credit funds across America and Asia – as well as domestic asset managers."
"CCIVs are structured to be internationally competitive, flexible, and scalable umbrella investment vehicles. CCIVs provide investment managers with less administrative burden for multi-strategy offerings and protect investors against the risk of asset class cross-contamination," he said.
Serial technology investor and head of Israeli tech focused Lumir Ventures, Josh Liberman said: "We've worked with Polar 993 extensively and are actively exploring this fantastic structure for venture capital and private credit opportunities.
"Having known Adam Lindell and the structuring expertise of Polar 993 - the utilisation of a CCIV for venture capital and private credit work is appealing and advantageous."
Merricks Capital Executive Chairman and Chief Investment Officer Adrian Redlich said Merricks Capital was pleased to support the initiative.
"As an innovative fund manager, we support important industry developments and Polar 993 is at the cutting edge."
"While Merricks Capital's strategy remains unchanged with its focus on investing in hard assets in the agriculture, commercial real estate and infrastructure sectors, we believe that the new regime may provide future opportunities to work with offshore investors."