Q&A with Keith Pitt — the Aussie CEO shaking up software development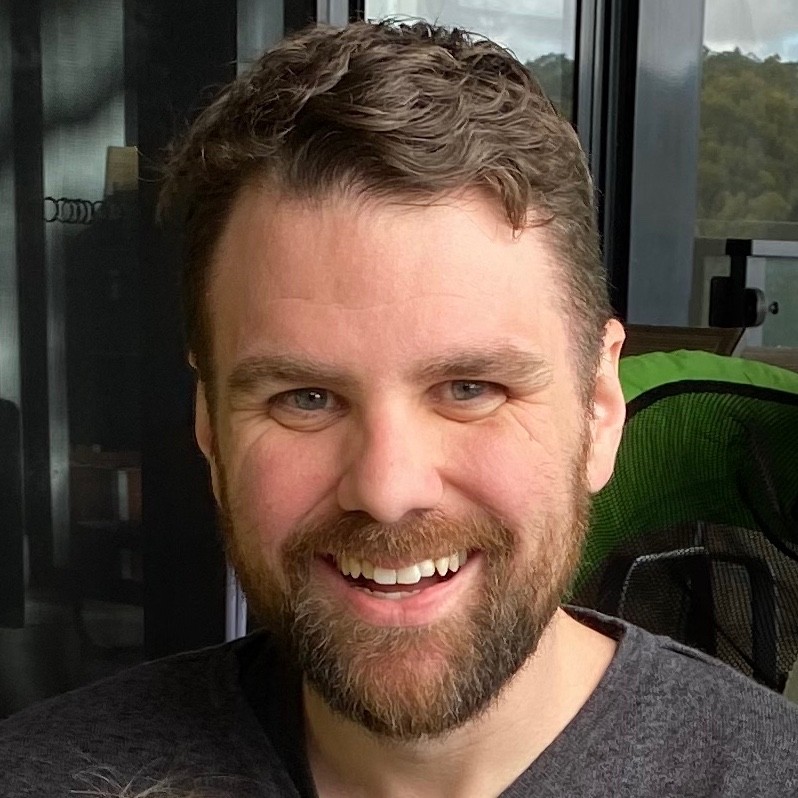 Can you please tell us about yourself, your company Buildkite and the value it brings to the software development industry?
"My name is Keith Pitt, and I'm the founder and CEO of a software development company called Buildkite.
"Ever since entering the world of work, I've been a software developer in some form or another. I love technology, and I love the process of coding it and building it. Even now, as the CEO of a company, I'd still call myself a software developer first and foremost.
"But after only a few years of being a developer, I founded Buildkite in 2013 because I became frustrated with some of the blockers that seemed to plague my job day in and day out. Let's face it, software developers are an expensive resource, so every blocker that's in their way of building and enhancing technology costs the business time and money. Developers spend an inordinate amount of time manually testing every change to their code as they go along. So I built Buildkite to fix the problem.
"Since its founding year, Buildkite has grown to become one of the world's leading software development companies that helps large organisations build the best software possible at scale. Essentially, we help big software companies test their source code. So instead of having a developer test every aspect of the system after every change they make, we run the tests on thousands of computers and tell them if they've broken anything.
"Developers love us because we unblock their workflow and enable them to focus on the most exciting part of their job — building tech. And businesses love us because we save them a ton of money by making the software development process more efficient.
"Some Buildkite customers now include Uber, Canva, Lyft and Shopify — some of the biggest names in the world in their respective fields."
What are the details of your latest funding round, and how will you use the funds?
"In November 2022, we announced we raised $21 million USD ( $32 million AUD), a huge milestone for us as a company.
"We plan on dedicating 100% of the funds to product development and business growth. We're now at a key point in our company's growth phase, and the investment will enable us to develop new products, enhance our existing product suite — all in consultation with developers from some of the leading tech companies in the world. We also plan on expanding all business functions, including sales and marketing to set us up for success in the future.
"We were lucky to have Australian investors One Ventures and AirTree lead the round, with participation from US-based General Catalyst, and Dom Pym, founder of digital bank Up. All are incredibly well-respected in the investor community and have been great partners from day one."
What's fundraising been like during this time of the market? As a CEO, what do you have to focus on during this time period to move the company forward?
"The economics of our business have been good for many years. This meant that, for us, seeking capital was relatively easy — despite market conditions — because of our strong fundamentals.
"We will continue to focus on having a healthy business that's capital efficient with sustainable growth. This has allowed us to weather storms over the years. We will use our latest funding to aid in the scaling of our go-to-market efforts, and we also remain aware that running a capital-efficient business is what got us here, and is what will keep us thriving and growing over time."
Why do you think Buildkite has succeeded as a business? Obviously there's product market fit, but how has that fit or demand changed since you founded the company in 2013?
"We have a strong focus on our product throughout the company. We listen to our customers. We delight our users. We built something developers really want to use and we keep evolving it to fit the needs of our customers. Our customers are from some of the best engineering organisations in the world and we're able to leverage their feedback to invent different, better ways to build software."
What do you feel are the biggest problems in software development around the world right now?
"One of the biggest — and most expensive — problems in software development right now is what we call 'flaky tests'.
"A normal part of software development involves 'testing' the code developers write to check it works in the way it should. "Until recently, 'flaky' tests were just a necessary cost of doing software development. But now, thanks to our product Test Analytics, we've largely solved that problem, unblocking developers and saving businesses a huge amount of time and money.
"Flaky tests are a nightmare because it takes an inordinate amount of time, money and energy to identify the root cause of those flaky tests. Therefore, many developers just run a test repeatedly until it passes, at a huge cost of time and compute power. And because developers run tests repeatedly until they pass, they'll often ignore the root cause of the problem, which erodes trust in the entire testing and delivery process, and costs businesses thousands of dollars."
What can large enterprises learn from the way some of your customers like Shopify, Uber, Lyft and Canva approach building their technologies?
"We at Buildkite are currently in the process of running our second Unblock conference where many of our big-name customers like Uber and Cash App will be coming together to discuss their approaches for software development.
"For example, the senior software team at Uber will be talking about how to build a fast, reliable, and scalable continuous integration platform, and how it was able to cut processing time by 50% and make reliability a core part of its product.
"Another of our big customers Wix will be talking about how to get the best out of Terraform, which is a key software infrastructure tool.
"And we have a client from a company called Retool talking about why you should (or should not) consider running CI builds on Kubernetes, and how the Retool team achieved maximum outcome with minimal engineering time through best practices.
"The conference, which will run virtually on the 5th and 6th December in North America and Europe (and the 6th and 7th in APAC), is open to any developers — junior or senior — to learn from the very best in the business. If you'd like to join, we've got more details on our website."
What does the future hold in store for software development as you see it?
"The future of software development is all about 'unblocking' developers. Developers now are held back too much by the tools they use for the job. That doesn't mean they're not getting good work done, but it does mean they don't spend as much time as they'd like on building cool products or improving their existing ones.
"The software development industry is going to focus increasingly on improving the tools developers have at their disposal to free up their valuable — and expensive — time to provide as much value as possible, and as quickly as possible, to build technologies and enhance existing ones. Companies that will succeed in this space are the ones thinking about how to support the increasing demands of developers' every day workflow for today's modern software, as well as how to support the software that hasn't been written yet."