The Holy Trinity: Architecture, Travel And Coffee
Written by

NewsServices.com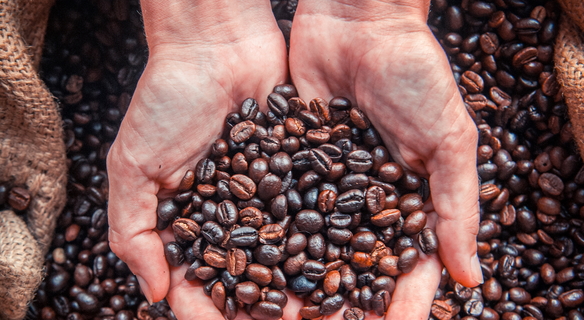 There are few privileges in the world afforded to all of her citizens equally. The exception to that is travel. Whether you drive to the nearest CBD or travel to an exotic land in a foreign country, one thing you will notice is that architecture has distinctive, recognisable styles across the globe. These styles denote and identify the country and region of origin for those who know what to look for, and they create a sense of awe and wonder for those who take time to appreciate all the little arcs, angles, curves, domes, and lines.
From the distinctive stylings of Angkor Wat to the basilica La Sagrada Familia, the majestic Taj Mahal is filled with curves and domes that speak of softness and beckon you to explore, to the Greek Isles with their predominantly white, multi-level, angular structures cut into the sides of cliffs. Not to be outdone with a unique style, Australians' have their sprawling Queenslanders covered by generous surround verandas that shade out the harsh summer suns. Not to be left out in the cold (pun), we can even find distinctive architecture principles and beauty in the remote igloos of the last native Inuits in North America or the Tepees of the Native American Indians.
When you stop to think for a moment, there isn't a continent on Earth upon which unique architecture cannot be found to enthral us all for different reasons. If, for some reason, we are confined to our respective countries, we need only take a drive around our cities to discover the influence of many countries in the buildings that comprise our homes, businesses, places of employment, outlets for shopping and places of worship.
However, there is one more item we need to add to our travel and architecture tour for completion of the holy trinity of bliss, and that is coffee.
Coffee, like architecture, speaks volumes about its global history. From the continent it originates to how it is roasted, blended, and served in equally as many forms as there are forms of architecture. Baristas don't just throw instant coffee into a mug and add boiling water to make the many different styles of coffee we see on the menu boards of coffeehouses and cafés.
Okay, for a Dalgona coffee, they do exactly that, and if you knew that factoid, you are either a qualified barista or a well seasoned and intelligent smarty pants. If you are curious to know how many types or styles of coffee there are in the world, and there are surprisingly more than the standard ten you might see in your local café, perhaps taking a certified barista course will equip you with the skills and knowledge needed to create the perfect cup of liquid heaven in one or all of her majestic styles.curious to know how many types or styles of coffee there are in the world.
Did you know that you can match your coffee to the style of architecture you are admiring? Take a trip to the Middle East with Turkish coffee so strong your spoon stands on its end. Visit Asia with a sweetened condensed milk infused Vietnamese coffee. Pop over to Europe for a milky French Latte or a wake-you-up slap-in-the-face triple Italian espresso. Travel to Africa for a cup of the most expensive coffee in the world with an Ethiopian Geisha Coffee (yep, Ethiopian, not Japanese).
Not done yet? Why not try a Swedish Kaffeost, Turk Kahvesi, Austrian Einspanner, a Scandinavian Egg Coffee, or go straight for the Colombian gold and add some chocolate to your shot. Last, but never least, there is the alcohol-infused Irish coffee to set fire to your stomach and warm even the coldest of hearts. There is a coffee for everyone who desires to drink coffee, and you can mix and match your coffee desires as you pull up a seat in any café in the world and spend time admiring the architecture that surrounds and embraces you.
For the ultra-daring who want to go that one step further and really push the boundary limits, there is always time for an expensive cup of Kopi Luwak, gathered from the Asian palm civets pre-digested scat and processed into a truly unique tasting cup of coffee. Mind you, there are other guano beans on the market taken from the scat of bats, so if Palm Civets aren't your thing, there are alternatives.
Baristas are currently the most sought-after and head-hunted specialists in their field globally. Truly exceptional baristas can make a fortune for themselves in their own business, or for an employer who sees talent when they taste it. Regardless of whether or not you want to use your new barista skills to serve the public or you take a barista course purely for personal use in your private domain, barista courses can be obtained in a few hours and for around one hundred and fifty dollars give or take on the registered training provider you choose. All RTO certifications in Australia are nationally recognised. If you take a barista course for private use, fall on hard times, or need a side hustle for some extra cash, your certificate allows you to work anywhere in Australia's legal jurisdiction.
So, next time you pull up a seat in a café for a spot of people-watching and relaxation as you sip on your coffee of choice, stop and admire the architecture around you and see if you can trace it back to its original source country and style. Has anyone seen a Baroque cathedral in Australia in their travels?