Coworking space : a real alternative to the traditional office
Written by

NewsServices.com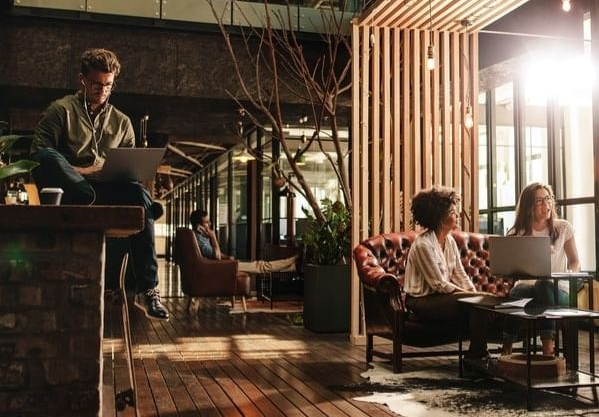 When seeking a reliable alternative to the traditional working place, Coworking Spaces comes to mind. However, not many people are aware of what a coworking space is, its types, and the benefits of using this workspace.
While remote and hybrid work has remained popular among many entrepreneurs, coworking is becoming trendy. Coworking Spaces are known as neutral places where people can work individually on diverse projects. This is different from the traditional setting because workers, there, aren't necessarily from the same firm.
Coworking Spaces provide similar facilities and amenities you can find in a traditional office, however, the major difference is flexibility. This is because you don't need to lease for a long term. Here is some vital information about Coworking Spaces.
The major types of Coworking Spaces available
Like traditional office settings, Coworking Spaces come in various categories. When seeking a reliable alternative to a traditional office, some factors to consider are amenities, environment, and plans. Here are some categories of a coworking space you can get:
Open workspaces
Open workspaces are the first type of Coworking Spaces developed. These categories of workspaces possess hot desks that different staff can use.
This type of office is open and people from different firms can see one another. There are very few demarcations in these space types, however, this doesn't make it noisy. It is a great place where teamwork and collaboration are encouraged.
Private workspaces
When choosing a real alternative to the traditional office, a private office is another ideal choice. This differs entirely from the open coworking spaces and takes various forms.
A private coworking space comes in private suits or office settings, which are great for large staffs. Employees from one firm either share a private room or a combination of offices rented by their firms.
Industry Specific Coworking
Industry Specific Coworking Sometimes when startups and a business seem networking with people of coming interest, choosing a working area built for this purpose is recommended. For this reason, vertical spaces are created, which allows workers who work in a similar industry to be put together.

Ampersand's Coworking & Creative Studios is a fantastic example. There are Coworking Spaces created for freelancers. Therefore, people in Web design, programming, PHP developer, Web writers, graphic designers, and others can stay under one roof.
There are Coworking Spaces created for freelancers. Therefore, people in Web design, programming, PHP developer, Web writers, graphic designers, and others can stay under one roof.
Why using Coworking Spaces is highly recommended?
There are many reasons why using Coworking Spaces instead of the traditional office is suggested. Let's look at the major advantages :
More Motivation
When you are in s space with many people, you are more motivated to work. Many people slag off or become lazy when in a remote setting or when in a traditional office. But with the structure of Coworking Spaces, you will be encouraged to work and this would get work done.
Productivity
With increased motivation, comes better productivity. Research has it that people using Coworking Spaces deliver more on their goals than those working alone. Don't get it wrong, you will do fine with remote or hybrid work, however, if you want better productivity, a coworking space is for you.
Since you will be working with many people from various industries, you will cut on communications and become more focused. With these factors, your main objectives will be easily achieved.
Sense of community
When you are in a working area, seeing several faces daily, there is a huge sense of belonging. Coworking Spaces provide an environment where everyone can interact easily without fear or favor. Staff in these areas can help one another to succeed within and outside the working environment.
Flexible nature
Another crucial advantage of Coworking Spaces over the traditional office is flexibility. You can easily sign flexible lease deals instead of long-term deals that can affect your budget.
This is good for startups with limited budgets and who desire affordable rent plans. Freelancers and other entrepreneurs can take advantage of their structured payment to get somewhere for their operations.
Who can use Coworking Spaces?
Coworking Spaces are open to many people, irrespective of their disciplines. Here are some people who can use it :
Remote workers and freelancers
People who are used to remote work and freelancers can take advantage of the flexible payment plans of Coworking Spaces. This is a way for this group of people to network and meet people with similar goals. Publishers, copywriters, and graphic designers can rent a space together for better productivity.
Small businesses
Small businesses can also take advantage of a coworking space if they don't want similar overhead to traditional settings. The easy setup and registration of these offices make them a good choice for small businesses.
Also, facilities are usually shared in this shared to cut operation costs for these businesses. In the last two years, small businesses have remained the major partners of Coworking Spaces. They can start from here before getting their own spaces.
NGOs
Several Coworking Spaces have offices that nonprofit organizations can use. Some even offer special discounts for people operating a non-profit business. Since most NGOs are involved in charity and not for making a profit, this is a good office setting that can help their business. 
With the emergence of Coworking Spaces, people now have a viable alternative to the traditional office. There are different types of spaces available depending on your industry and budget. Everyone can lease these offices because of their flexibility, networking, and cheaper features.