Why Every New and Seasoned Chef Needs a Good Pot Set
Written by

NewsServices.com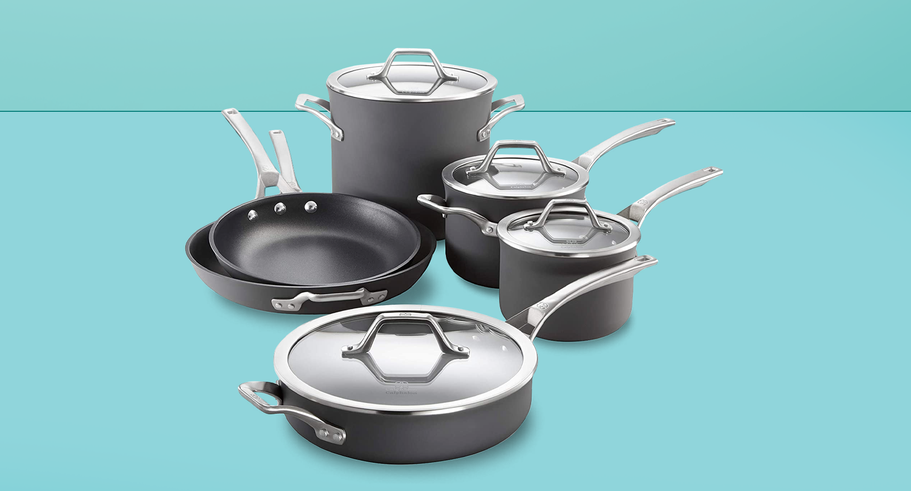 Investing time and money into your hobbies is one of the fun things about life. We invest time and effort into practicing instruments, money into traveling, time and money into learning new skills…but there are a few parts of life that are so ingrained into our everyday routines that we don't realize how much easier and more enjoyable things could be if we'd only invest a little bit more into the things that go into those routines.
Cooking is one such thing. Professional chefs and people who love the art of cooking know just how important it is to have the right materials and appliances to create a beautiful meal – just like artists, who need high-quality brushes and vibrant colors to make their work pop. 
If you're new to cooking – or simply don't find much enjoyment in it – you may be wondering why you should bother investing in great cookware. After all, won't those nice steel pans, ceramic dish sets and fancy griddles just collect dust if you don't enjoy using them or don't know how? 
Here are a few reasons a great pot set is worth your money (and why it may just make you want to pull out the old cookbook and whip up something new):
Save Space and Money
Think back to all the times you've gone to cook a meal and had to clang around your pot and pan collection until you found the exact size you were looking for. Many people fall into the mindset that you need as many sizes, shapes and materials as possible "just in case" – however, this just creates excessive clutter and costs more money. 
Investing in a few versatile, high-quality pots is far superior to having an entire rack full of supplies that are essentially the same thing with different sizes or levels of wear-and-tear. 
While a good set will cost you more upfront, the quality will ensure you have to replace your pots and pans far less often. And who doesn't want to have a few less dishes to clean and stack up in your kitchen cabinet?
Good Pots Manage and Disperse Heat More Efficiently
Have you ever been cooking on one of your old pots or pans and noticed the edges or a certain side of the pan just don't seem to heat up, while the center is searing hot? Uneven heat distribution can wreck recipes for even the most seasoned chefs, which is why a good pot set is crucial. Whether you're simmering a glaze or boiling a hearty stew, your recipe is at risk for falling flat without even heat distribution. 
When your pots are able to effectively manage heat, you're able to brown, fry and char ingredients with much more ease and quickness. This is critical if you care about even flavor distribution and complete cooking.
Nonstick Cookware Saves the Day
Most good pot sets consist of some level of nonstick technology, which is absolutely essential for any chef looking to save time, stress and ingredients in the kitchen (and isn't that all of us, regardless of our expertise?).
Nonstick cookware gives you the peace of mind you need to saute, boil, or fry to your heart's desire without worrying about those pesky pieces of food getting stuck to the bottom of your pot and needing to be "soaked" out overnight. 
Nonstick technology also goes hand-in-hand with the points mentioned above – it'll help you save money by eliminating the need to replace your pots and pans every few month, and it'll help you get tastier, easier dishes by eliminating the amount of food and flavor that gets lost on pans that easily stick.
A Good Set Makes Learning and Experimenting Easier
Professional chefs already know how beneficial a good set of pots and pans can be – whether they're whipping up a simple chicken soup or a slow-braised roast, the right equipment can make all the difference in the way they're able to create their form of art. 
But even beginner chefs will reap long-term benefits from investing in good cookware right off the bat. Good cookware that's made with the right materials, thickness and durability will help any budding chef practice a wide variety of new recipes and techniques without the headache that comes from using low-quality pots and pans that can burn, undercook or stick ingredients much more easily. 
A good pot set will also come with all the basics you'll need to start out with, so you won't need to worry about doing so much research and scrambling around your local kitchen supply store trying to figure out what you need and what you don't.
All in all, a good, high-quality set of pots and pans is the ultimate key to ensuring not only delicious meals for years to come, but much less headaches that come from the clean-up, replacement and storage of dozens of unnecessary pots and pans.