9 Awesome Reasons to Live in Sydney
Written by

NewsServices.com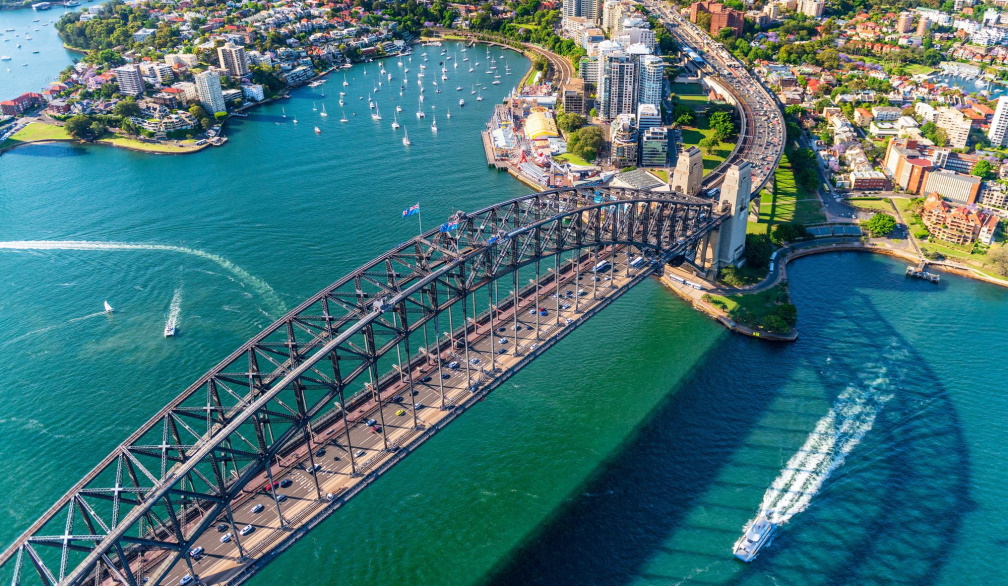 Are you currently looking at living or studying in Sydney? If so, you probably have a lot of questions to ask. Is Sydney a good place to live?
Is Sydney safe to live in? Why move to Sydney? Well, now you don't have to wonder anymore because you will find all of the answers in this article.
From the beautiful beaches to heart-pumping nightlife to picturesque nature scenes, there are many reasons as to why you should live or study in Sydney. Let's take a look at 9 awesome reasons to live in Sydney!
Sydney is Becoming Popular
If you have ever visited Sydney, you have likely wondered what it is like to live there. Well, to put it simply, Sydney is very, very busy. In fact, it is Australia's most populated city which means that there is always something happening to fuel the hustle and bustle.
Every single year, Sydney welcomes mass amounts of students. This means that if you plan to study, there are a lot of people around to network with. In Sydney, you will meet people, share stories, and build bonds because everyone is so friendly.
Sydney Has a Rich History
Sydney has a very rich history, and it shows in the world-famous landmarks such as the Sydney Harbour Bridge and Sydney Opera House. However, there is still even more to discover. You can enjoy historical tours, the Art Gallery of NSW, the National Maritime Museum, and even the Museum of Contemporary Art.
Best of all, these spots aren't just for tourists, they are always crawling with locals.
The Vibrant and Exciting Culture
When you move to Sydney, you will forever be spoiled for choice when it comes to culture. You can wander around the bars, cafes, parks, and entertainment precincts. Every month, you can enjoy a massive range of exciting events such as art exhibitions, markets, firework displays, and dance events.
Sydney is Relaxing
Sydney is super relaxing. You can have a rest at the Royal Botanic Gardens, relax amongst gorgeous sculptures at Wendy's Secret Garden, and check out Centennial Parklands. You can sit down and relax all day or spend your time wandering around in a state of relaxation.
The Beaches
The beaches in Sydney are second-to-none. Sydney beaches are famous around the world due to their unmatched beauty, great surfing opportunities, and ideal swimming locations. Some of the most popular options are Many Beach, Clovelly Beach, and Bondi Beach.
Accessible Transport
Being a major city, Sydney's transport scene absolutely thrives in order to keep everyone well-connected. This means that you will have no issue when it comes to getting around.
Sydney is Multicultural
Sydney has a massive and varied population. In fact, in particular, the Chinese community in Sydney is thriving and vibrant. The Chinese New Year Celebrations are definitely something worth checking out with lion dancers, a massive parade, and even gorgeous art installations.
In Sydney, you can also find a huge range of multicultural eateries, events, and festivals including Indian, Korean, European, Japanese, Malaysian, and so much more.
Employment Opportunities
Being a large city with a huge population, there are a lot of employment opportunities in Sydney. In fact, due to the sheer size of Sydney, there are many successful companies based there that are always looking for new employees. A large percentage of these companies prefer to hire students too!
Sydney is Very Safe
Safety should always be a priority when you're moving. Luckily, Sydney is extremely safe. In 2021, Sydney actually ranked the fourth safest city in the world!
The Bottom Line
Western Sydney is growing fast which means that the population is destined to become bigger. If you're looking for a place to live where safety, culture, and opportunity are nurtured, Sydney is the place to be.