Switching up your financial modelling
Written by

Andy Brockhoff, President APAC, Unit4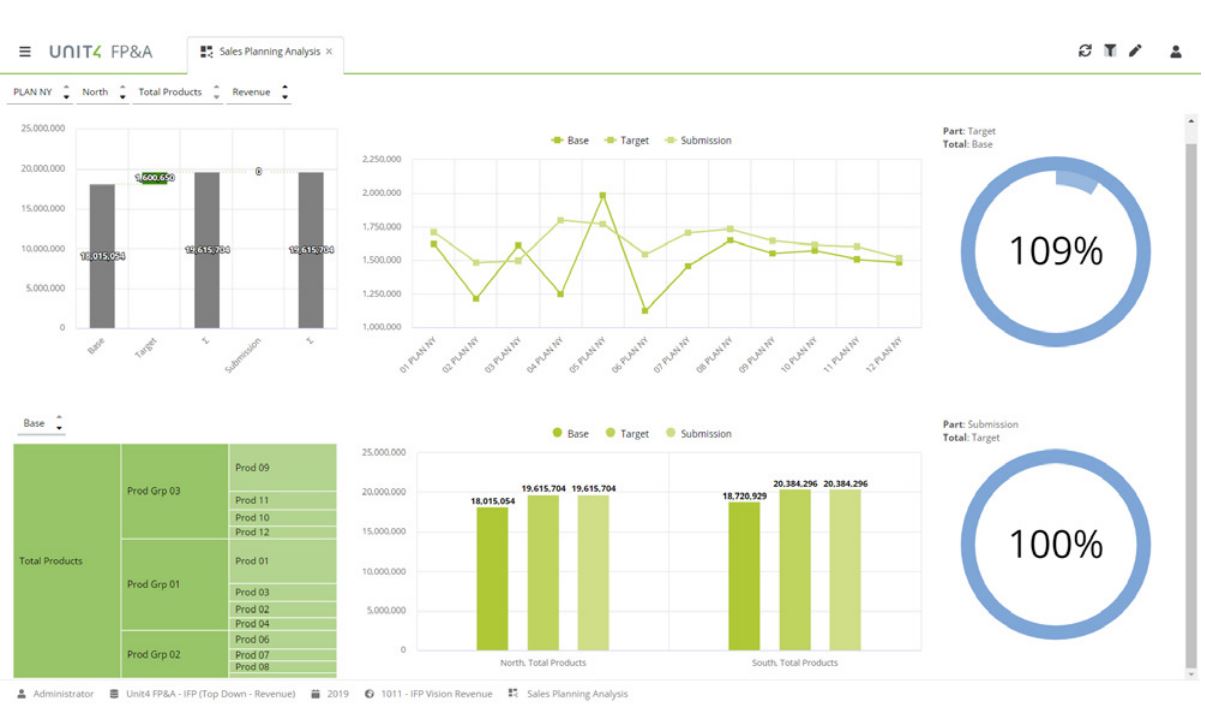 There is no denying that getting businesses' finances right is vital, but it takes more than just crunching numbers. With the cost of living increasing, interest rates rising, and a potential looming recession, businesses - across all industries - are looking for ways to save money and streamline efficiencies. So what technology can really make a difference, and where should businesses start?
Modelling behaviour
Financial modelling and valuation aren't new, and companies have been using one system or another for years. What businesses are struggling with now is the availability and volume of data. Suddenly with the rise of digitisation, businesses have access to more data than ever before. This is fantastic news, as data insights can not only help outline your current financial position but also reveal trends that can help accelerate growth and spotlight new opportunities.
When it comes to the function of financial planning and forecasting, the days of running traditional annual budgets by relying on static, disjointed legacy technology like Excel spreadsheets are gone — at least for organisations that are thriving in today's environment.
Modern intelligent financial planning and analysis (FP&A) tools support better decision-making and enable organisations to respond quickly to changes through dynamic planning systems and timely analytics-driven inputs. They enable finance teams to be guided by the following modern FP&A techniques.
How to get financial modelling right
There are a lot of modern forecasting, planning and analysis tools available today that can quickly modernise financial processes - however, what should businesses be looking for?
Tackling data
Companies need to embed specialised tools into the enterprise ecosystem that can automatically perform data integration rather than attempting to cobble together a 'homebrew' approach.
Gaining valuable insights
Cloud-based FP&A tools have become so advanced that they can help to resolve even the most critical financial problems. Businesses can now automate the process of data collation and incorporate financial AI and machine learning techniques to make scenario planning and rolling forecasting a much more realistic prospect. Effective solutions also allow for a single source of truth, with numbers that are truly up to date and help create financial stories that are relevant to the business's strategy – in the present and the future.
Scenario planning
Every planning team across the world is struggling to build reasonable forecasts for the next quarter or even the next month. To counter the uncertainties that exist around key business drivers, finance teams must also harness scenario planning to aid decision-making. The right FP&A tools will enable a business to build and adjust forecasts based on volatile market and business conditions.
Empowering teams
Collaboration between finance teams and those in other departments (such as sales, HR and operations) is as important as having data stored in a single source of truth. Siloed teams and data restrict agility, efficiency and accuracy as much as disparate legacy software. The synergy between teams improves communication, trust and accountability while encouraging buy-in. But, again, it all starts with culture.
The right tools are designed around intuitive, adaptive, self-service tools with a modern user experience at the core, and include a range of capabilities that help make people's jobs easier, such as natural-language digital assistants.
By supporting highly qualified people with tools that match the user experience they get from technology in their personal lives — and by freeing them from repetitive, manual jobs so they can focus on value-added tasks — you empower finance team members.
Looking forward
Modern financial tools can mean the difference between success and failure in the current economic climate. Businesses looking to build resilience and maintain flexibility should prioritise investment in their financial tools, which will not only drive outcomes for the business but empower staff and partners, accelerate results and reduce inefficiencies.