An invitation for the crypto-curious looking to invest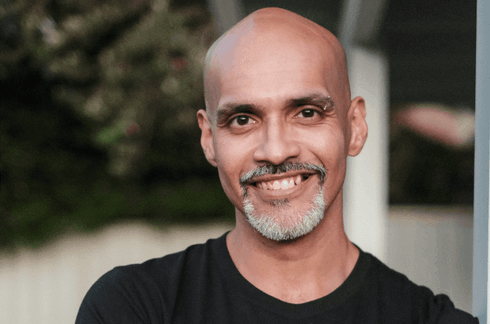 The number of cryptocurrencies around the world has skyrocketed from 66 to over 10,000 in the last decade, so for the crypto-curious looking to invest in the market, the options feel overwhelming.
Software designer and crypto novice, Prashant Rajkhowa, took to navigating the copious crypto offerings and started his journey as a beginner investor with no prior experience in the field. In doing so, he noticed a gap in the market for a platform that would assist everyday Aussies invest in a space that is often difficult to navigate.
With a strong background in financial technology, Prashant took his learnings and created a platform to solve the challenges of beginner cryptocurrency investors after navigating them himself.
From his initial experience, Prashant realised that it was difficult to know how much, where or when to invest and most importantly what this digital asset actually was. When discussing cryptocurrency at length with those around him, Prashant noticed a trend, "There was more than just a casual interest in what I was creating. People want to invest in cryptocurrency but, much like me, just don't know where to begin."
Chillur is a platform to set up and maintain your own diversified cryptocurrency portfolio. The platform enables users to buy bundles of cryptocurrency, investing with small amounts regularly without having to worry about daily fluctuations. Prashant's goal is to create a solution to enable long-term wealth creation for those who want to explore the world of cryptocurrency but don't know where to start.
"For someone who is getting their feet wet in the world of cryptocurrency, all the charts, trends and graphs can be overwhelming. The Chillur platform keeps it simple. You set up your portfolio in three minutes and buy bundles of cryptocurrency. What makes the Chillur 10 bundle unique is users' funds are spread across nearly 70% of the eligible cryptocurrency market," Prashant says.
The formula has already proven successful, as Prashant reveals customers have increased the value of their portfolios by upwards of 200%, "We've seen user portfolios growing to thousands of dollars by investing just $5 a week," he says. To keep up, use a Nft portfolio tracker.
Andrew Yang joined Chillur when it was founded in 2019 and is a huge advocate for investing in digital assets. "My Chillur portfolio has grown over 283%, which is much better than if my money was just sitting in the bank," Yang says.
However, to see that kind of growth, Rajkhowa notes that patience is just as important as willingness to start investing.
"There is also no such thing as a 'good time to get in' or the right amount to invest. Investing small amounts regularly is more important than being sporadic because it's more sustainable for the customer."
Appreciative of the fact that cryptocurrency is always evolving, Chillur actively adds new bundles to reflect the current market.
"The world of cryptocurrency changes very quickly with technological advancements and new products that become available. We're planning new bundles, such as Metaverse 10 and NFT 15, to enable users to buy the next generation of cryptocurrency and digital assets"
Chillur is providing the roadmap to help crypto beginners achieve sustainable returns through regular investing. Aussies who want to start investing in their future can visit www.chillur.com.au.
www.statista.com/statistics/863917/number-crypto-coins-tokens