Ducted AC: Best Ducted Air Conditioners in Australia of 2022
Written by

NewsServices.com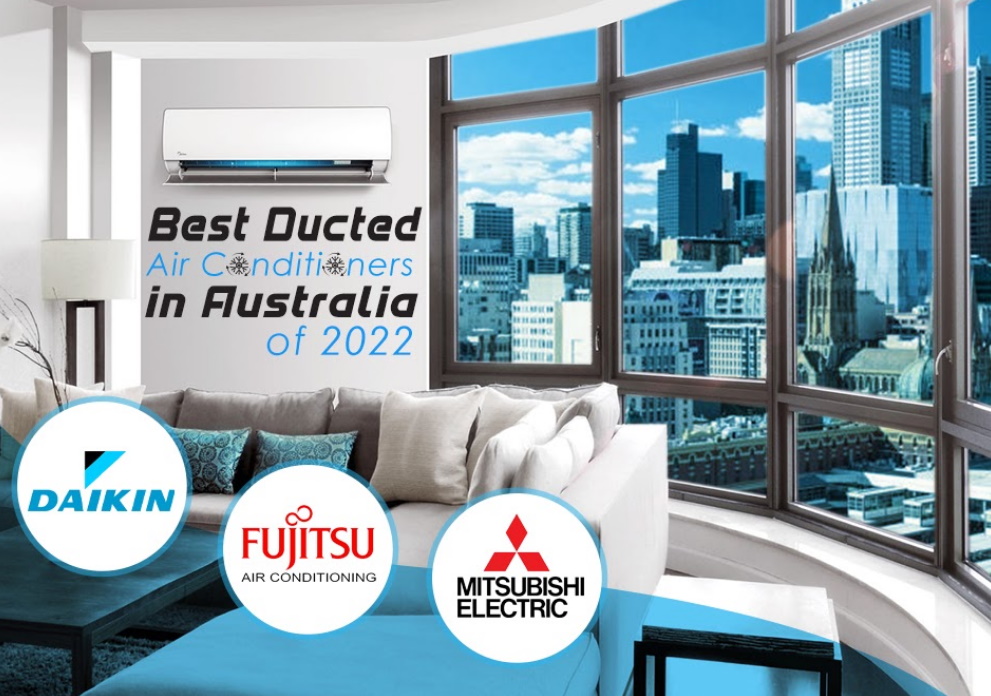 Large buildings like hospitals and offices tend to use ducted air conditioning the most. Ducted ACs use a reverse cycle system that works through multiple ducts; all of which connect to one main unit. This unit can be installed either under the floor or on the roof.
Multiple ducts running from the AC unit connect to each room of the building or home. This allows you to cool each room/space (better known as 'zones') individually. 
With zoning, you can switch to different temperatures in different parts of the house. You can even switch it off entirely where air conditioning is not in usage.
Best Ducted Air Conditioning Brands
Daikin
Daikin air conditioning is a popular option in Australia. The company has been functional for over 45 years. They have created ACs that cater well to Australian heat and harsh climate. 

The company offers 4 ducted reverse cycle systems -

Inverted Ducted -

This type of air conditioning is ideal for small to medium houses where there's not a ton of roof or outdoor space.

Premium Inverter Ducted -

This range comes with R22 retrofit capability. It's good for all kinds of homes; small to large.

Bulkhead System -

It's ideal for homeowners that desire a discreet installation. If you have a shallow or a drop ceiling, this is a good option.

Slim-Line Ducted -

This type of ducted air conditioning is ideal for homes with narrow ceiling space.
Fujitsu General
With a longstanding history of innovation, Fujitsu General deserves a second spot on the list. It's an award-winning electronics brand and a favorite among customers. Fujitsu General ducted ACs come in various ranges like -
Single Phase -

With zoning control, a single-phase ducted system offers high static that allows for various ducts to be run through the house.

Three Phase -

This air conditioning offers better energy efficiency than all other ranges. It also comes with zone control.

Slimline

- As evident by the name, slimline ACs are compact and slim. They fit easily with most types of ceilings. They come with a zone control option as well.

Bulkhead

- It has a compact design and the installation is also flexible.
Ducted air conditioning by Fujitsu comes with several static pressure modes. It also comes with the unit installation option within the floor or ceiling.
Common features include -
DC fan motors and a rotary compression

Programmable systems

Intuitive panel to select and control the temperature, fan speed, current temperature, and a weekly programmable timer.
Mitsubishi Electronics
Another famous brand in Australia, Mitsubishi specializes in air conditioning, freezers, and fridges. The electronics company has myriad ducted air conditioners with several models across all categories.
Ceiling-concealed ACs 

- These models come in a highly compact and lightweight design. They are good if you want something low profile.

 
Ducted air conditioning (10-14 kW) -

These offer a rather quiet performance with availability in three-phase and single-phase power options. It uses high static pressure for high airflow.

Ducted ACs (16-19 kW)

- This type of ducted air conditioning comes with single and three-phase options. It again offers high airflow.

22 kW Ducted ACs

- Using a three-phase power supply, 22 kW Mitsubishi ACs come with the most powerful heating/cooling capability.
With such a wide range, you have the options to cool/heat multiple rooms. You can even incorporate the zoning option.

Panasonic General
The company launched its first window AC back in 1958. Since then Panasonic air conditioning has become a highly celebrated global brand. You can always rely on it to offer unmatched reliability and quality products.

The company has an endless variety of options and models ideal for both large scale, commercial, and residential establishments.

Some of the features of Panasonic air conditioner are - 


A 5-year warranty plan on all models

Ideal for both commercial and residential applications

Range of controllers for added flexibility

Comprehensive solutions for all heating and cooling needs.
Best Ducted Air Conditioners
Daikin FDYQ160 16.0 kW Premium Inverter 
You can install this model in both old and new homes. The installation is flexible after which only the discharge grilles, return air, and controller are visible.

This particular Daikin AC model delivers excellent energy performance. It comes with R22 retrofit capability. The best ducted solutions are from the premium inverter series. It's ideal for small to large homes.
Fujitsu ARTG54LHTC High Static Single Phase 
Fujitsu ducted models are known for energy-efficient operations and easy maintenance. This single-phase model by Fujitsu uses a wall-mounted LCD controller for various functions. 
Slim, compact design

High static allows multiple duct installation

Zoning control option that allows connecting up to 8 zones. 

Greater temperature control for a more comfortable feel
Panasonic Inverter Ducted Reverse Cycle
Ducted reverse cycle ACs by Panasonic offer higher power and quicker cooling than traditional ACs. The AC is engineered to deal with outdoor temperatures between 46ºC and -20ºC. It reduces wasteful operations, offers excellent performance, and is highly energy-efficient.
Daikin Ducted Systems Functionalities and Features
The 'Night Quiet Mode' reduces outdoor noise when you sleep. It also keeps adjusting the airflow automatically. Daikin ACs also come with automatic fan speed for a more comfortable living environment.
The ducted systems by the company come with the option to use existing wiring and pipework while adding a new system within an existing one.
Other features include a weekly programmable timer and a quick heat/cool mode.

Bottom Line
If you live in Australia, you can rely on these brands and models with closed eyes to beat the heat.