The Ultimate Strata Cleaning Guide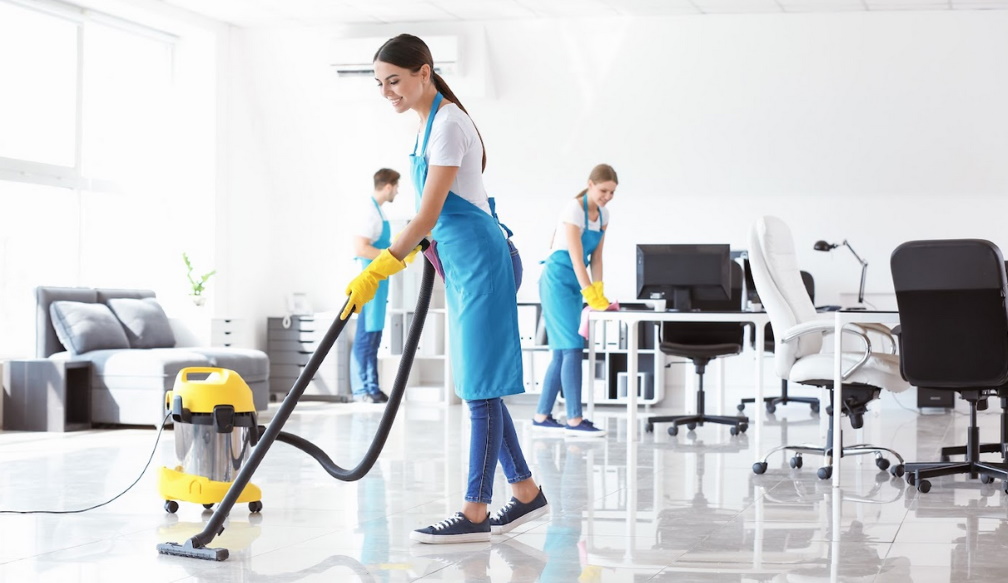 Strata cleaning is the go-to option for the upkeep of subdivided buildings. It's a coined Australian concept for shared commercial spaces, although it can be for residential buildings with common spaces as well. Generally, strata cleaning covers two or more businesses that use the same areas, such as hallways, lawns, and entrances. If a property has a regular maintenance plan, adding strata cleaning to it would optimise its implementation.
Suppose you own a commercial property and want to have this type of cleaning carried out but have no idea where to start. In that case, keep reading to learn more about strata cleaning and how you can choose the right service provider for your needs.
DIY Versus Professional Strata Cleaning
Strata cleaning services may require management and maintenance teams. If you want to save money, you may choose to manage the strata cleaning team yourself. You could determine the different spaces that need steam cleaning, such as carpets and upholstered furniture. In addition, you may need to monitor the restoration of pools and sanitisation of restrooms. Furthermore, you have to deal with the payroll, purchase the necessary cleaning tools, and train the cleaners.
If you want to cut all those lengthy and time-consuming processes, you just need to hire the pros. If you're in Sydney or any nearby areas, you could turn to a provider of strata cleaning Sydney property owners trust. Generally, professional strata cleaners already have an organised flow of cleaning activities, including the following:
* Vacuuming and surface dusting of concrete and hardwood surfaces

* Car park power washing

* Common kitchen sanitisation

* Restroom sanitisation and disinfection

* Elevator and stair cleaning

* Waste disposal and garbage bag replacement

* Polishing of hard surfaces
What To Consider In Choosing A Professional Strata Cleaner
Because of the many advantages they provide, body corporate cleaners are sought after by numerous property owners. If you're planning to call one, here are some considerations you may want to take:
Strata cleaning involves a wide range of cleaning services. To determine whether the company offers the specific solutions you require, check the provider's website or their YouTube channel. For instance, this channel, https://www.youtube.com/channel/UC9toUqPGFYmjX6MCLUJ703g allows potential clients to see the company's workers in action and learn about their service areas and scope of work. Make sure you're picking a company that can handle different types of spaces, from kitchens to alleyways to parking areas.
These would give you an idea of what they've done for other clients. You can try asking for before and after photos of the cleaning projects they've completed so you'll know how meticulous they are in carrying out their tasks.  
If you're satisfied with what you see, you may then check the other options you've shortlisted and compare their service rates. Aside from this, it's advisable to read client reviews on the company's website and various online platforms where you can find honest assessments.
Experience And Certifications
Strata cleaning is one of the newest offers by seasoned commercial and residential cleaners for hire. Since these pros have been in the cleaning industry for a while, they already know what materials, tools, and methods are ideal for every situation they'll encounter. For instance, they know when and how to use power washers to get the best result.
Apart from extensive experience, many strata cleaners have earned certification proving their knowledge and skills. In most cases, they've undergone training for the services they provide, which has made them more adept at their job.
Often, property owners choose cleaners that use eco-friendly cleaning methods and materials. These professionals opt for organic or natural cleaning supplies that are especially ideal for properties with gardens, indoor plants, and lawns. In addition, they implement proper disposal of cleaning substances and materials that have to be thrown away after use.
Strata cleaners use a vast range of cleaning and sanitisation tools. The company you choose should have quality equipment and top-notch supplies to make the cleaning process faster and more organised.
Here are the common tools utilised in strata cleaning:
* Power washers with different nozzles

* Microfibre cloths

* Spray bottles

* Glass cleaners

* Buckets and sponges

* Vacuum cleaners

* Buffer and wax
Wrapping Up 
Strata cleaning is highly recommended because it allows property owners to keep communal areas in their buildings in excellent condition. This not only helps with long-term maintenance but also provides tenants with convenience.
If you own a strata property and want common spaces to be as tidy as possible, look into seeking the services of a strata cleaning company. Use this guide to determine which service provider would be most suitable for your unique circumstances.