5 Interesting Small Business Ideas That You Can Start With Less Investments
Written by

NewsServices.com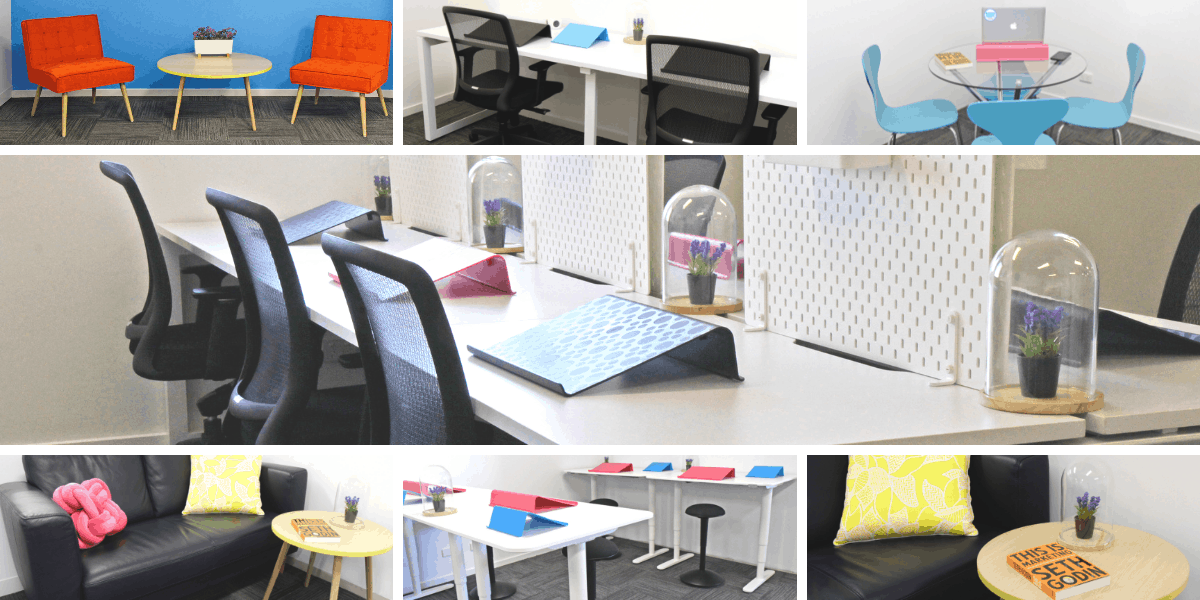 So many of us harbor dreams of starting our own ventures. Starting a new business and turning an entrepreneur is an exciting prospect that has been considered by many. We know we have the best idea, possess excellent skill sets, and are tech and social media savvy.
However, we also know that getting a business up and running from scratch requires a lot more than just passion, skills, and social media. It requires a lot of time, energy, effort, and most importantly, capital or investments!
Even when a lot of us are willing to commit to the time and effort part, we know that no matter deep we dig into our savings, we will not be able to get enough capital to make the business a possibility. Should we lose hope and give up? Not at all!
In the last few years, enterprising entrepreneurs have shown us that starting successful businesses does not require a lot of investment. There are plenty of interesting and quirky business ideas that you can stary with minimum investments.
In this article, we are going to shed light on five interesting small business ideas that you can successfully start with low investments. If you are passionate about opening up your own business, this article might just point you in the right direction.
List of 5 Interesting Small Business Ideas that you can Start with Less Investments
T-Shirt Printing Business-
If you are someone that loves fashion and is keen to start a low investment business in the niche, look no further than a t-shirt printing business. The best part about the business is that the tools and equipment are now very affordable and budget-friendly.
If you have a design sense and can dominate a niche (think BLM t-shirts), you might just be able to become an overnight success story.
A lot of business experts think that starting a t-shirt printing business makes sense, as it can cater to both B2B and B2C models. With the right social media presence, you will be able to get sales up and running in no time.
Massage Parlour, Centres, and At-Home Appointments-
Millions of people the world over are hooked to ASMR massage videos on YouTube. In recent years, several credible medical journals and studies have enumerated the health benefits of massages.
If you can start a decent massage parlor in your neighborhood, you can expect a steady stream of revenue. You do not need a lot of space for employees.
By working with good vendors like Rack85 for massage tools and equipment, you can develop a loyal fan following within a few months. Think about starting subscription models and packages. Also, consider opening up bookings for home appointments taking light of the pandemic.
Car Vinyl Wrapping Business-
There is something common between footballers, NFL stars, hip-hop artists, and social media influencers. Apart from the fact that they are all filthy rich, they share a passion for car detailing, customization and wrapping!
The car wrapping industry has boomed in the last few years. If you are successful at your craft and can crack some celebrity clients, you can be looking at upwards of $20K in revenues every month!
Getting supplies, skilled employees, and ensuring a strong social media presence should be your top priority. Success in this business is dependent on word-of-mouth marketing.
Sneaker Customizations and Resale Business-
The sneaker culture is exploding from LA to New York, Shanghai, and New Delhi. Everyone wants to get their hands on the latest kicks. While brands like Nike, Vans, and Adidas are laughing all the way to the bank, there is an option where you can piggyback on their success.
In recent years, there has been a growing demand for custom sneakers. This means that crafts like stickering, hydro-dipping, and spray painting are in great demand in the sneaker world.
Apart from simply customizing kicks, you can use your connections to start a small resale business. Working with the sneaker community will help you get the business running.
Pet Grooming, Training, Walking and Creche Business-
The COVID-19 pandemic saw millions of individuals get a new pet to help them remove boredom and reduce stress levels.
With the world opening up and most of us returning to our offices, working professionals need help in ensuring that their pets are taken care of. If you love pets and want to be around them at all times, starting a small business with a handful of employees can prove to be beneficial.
You can start a small creche, or offer walking and training facilities to pet parents. If data is to be believed, this industry is set for double-digit growth for the next few years.
The Bottom Line
There you have it. Five quirky and interesting business ideas that you can start with fewer investments. By focussing on your customer's experiences and addressing their interests, you can turn over a sizable fortune from your new business.
If you think other similar business models can be added to the list, let us know about them in the comments below. Alternatively, if you have any other questions, relating to what we have mentioned in the article, do let us know. We would be more than happy to address as many of your concerns as possible.