Building more houses quickly is harder than it looks. Australia hasn't done it in decades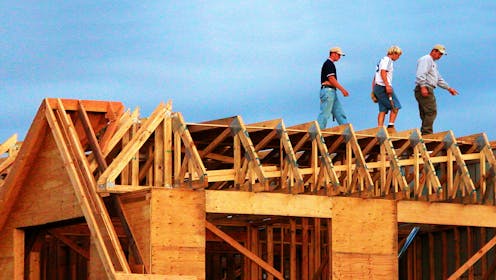 Thanks to HomeBuilder[1] and the housing price boom, house building is experiencing its hottest year on the record.
Over the space of a year the number of houses (not apartments) under construction has jumped from 56,060 in the June quarter 2020 to 88,445 in the June quarter 2021 — the biggest peak of all time.
Houses under construction
Read more https://theconversation.com/building-more-houses-quickly-is-harder-than-it-looks-australia-hasnt-done-it-in-decades-170223