Hiring Your First Employee? Here's How to Do It
Written by

NewsServices.com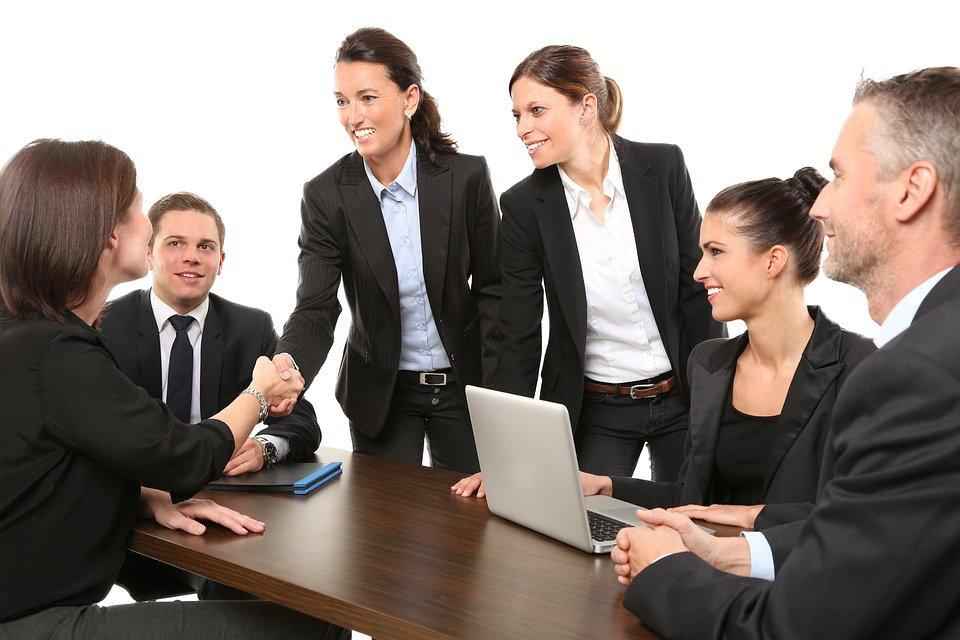 If you're a small business owner and have been thinking about hiring your first employee, then this blog post is for you.
We will discuss the things that you need to think about before deciding to hire someone. This includes evaluating how much time it will take out of your day, what skillset they should have, and whether or not they'll be a good fit with the company culture. We also go over some of the
best practices when interviewing potential candidates
so that you can make sure you find the perfect person for your team.
Questions To Ask Before Hiring Your First Employee
Before
hiring your first employee
, it's important to make sure you've thought through some of the questions below. If they haven't been answered, that might be a sign that now is not the right time to hire someone.
What skills does this person need?
There are two different types of people - those whose primary job is managing their employees and those who do more hands-on work (like marketing, design, etc.). Both positions have unique requirements, so it's important to figure out what kind of person you're looking for before interviewing potential candidates.
Do I have enough time in my day to manage an employee?
If you want your first hire to help take off some stress from running your business, then chances are they will require more of your time in the beginning. It's important to consider how much extra work managing an additional person will add to you and whether it is feasible in your current situation.
Is this a good cultural fit?
Every company has its own unique culture, so make sure that whoever you hire would be comfortable working there too. This might mean taking some personality tests or asking about what they do outside of work when interviewing candidates for the position.
Are you busy enough?
If you're struggling to find the time, or it's just not practical for your business at this stage, then hiring an employee might be too much of a burden. There are plenty of other ways to grow and scale your company without having to spend more money on employees (like outsourcing work).
Are they reliable?
Hiring someone is like inviting them into your family - relationship problems will come up if there isn't any trust between everyone involved. Make sure that whoever you hire is trustworthy before bringing them onto the team so that there won't be any issues down the road with sharing sensitive information about clients, etc.
Do you need an employee to take your business in a new direction?
If you don't have enough work for an employee or need someone to help with specific projects, it might be better to outsource the labor. If your goal is more focused on growing and scaling your business, then hiring a team member will typically take care of that by itself.
Are you financially ready?
Before you hire your first employee, make sure that you have the money to support them. This includes paying for their salary and benefits and having enough funds in the bank if anything were to happen with regards to legal fees or tax payments. Small business owners need to consider how much they need upfront and ongoing maintenance costs, including insurance, retirement plans, paid time offs, etc.
Hiring your first employee: Steps to take
Before you hire your first employee, you'll want to take the following steps so that it goes as smoothly as possible.
Step 1: Create a job description
The first step is deciding what kind of person you need on your team for them to be able to help out with everything needed around the office. This might include writing down some information about their skillset, hours they would work, etc., but should also outline responsibilities and how much time each task will take up throughout the week/month.
Step 2: Find candidates
Once you've determined what qualifications are needed, start looking through local resumes (or even Craigslist) until there's someone who fits all or most of those requirements. You can between hiring internally vs. looking externally, but both of these methods will work, so it's just a matter of which you prefer.
Step 3: Perform an interview/audition
Once there are some resumes to pick from, start narrowing things down until you have one or two applicants that stand out the most. From here on out, keep in mind all the steps listed above when interviewing them - whether it be asking questions about their experience and skillsets vs. getting to know more about who they are as people (and if they would fit into your current company culture).
Step 4: Make an offer
Once you've found someone whose resume speaks for itself and has good chemistry with everyone else in the room during interviews, make a decision right then and there as to whether or not they are a good fit for the company. If so, then it's time to make an offer and see if they accept.
Step 5: Set up their workspace
Before your chosen employee starts working from home, you'll want to set them up with everything that is needed for them to get started (and be productive). This includes having all of their necessary tools like computers/laptops and software ready beforehand - but might also include more personal things such as where on the wall pictures will go or what type of house plants should be purchased. You can't expect someone who doesn't know anything about your business yet (or even worse... has never met) to come into work without knowing anything.
No matter what kind of person you're looking for - it should be someone who will enhance the company culture while adding value to other people on your team. When figuring out whether or not this is possible based on what skillset they have under their belt, making a decision will become easier over time.